Where the world gathers for
plating, anodizing, & finishing Q&As since 1989
-----
How can I make plating solutions safely
April 19, 2010
There are various places that sell hobbyist safe electro plating kits and solutions for Chrome, imitation Chrome, Nickel, Copper, acid copper plating etc...
While there may still be some safety concerns most of these kits are safe when handled properly.

I'd like to know what the liquids used in the safer type electroplating solutions are.
How to make up my own solutions for best results with least hazards.
My main interest is in getting a show car show chrome plated look that would be as durable as the real show chrome would be.

I have done electroplating myself in the past with ready made solutions but those were rather expensive and I see no real reason I should not be able to mix my own solutions in the volumes I would need. I can buy the anodes as needed.

Although I plan to do the copper/nickel/chrome type plating I am open to suggestions for other methods to get the same show chrome look and durability. The parts would be mostly steel parts, although there may be some pot metal and aluminum parts done also.
Mostly motorcycle and old car parts.

I have a decent mechanical and electrical background as well as some knowledge in many other areas. I am not a chemist though.
Although I would be only plating my own parts, I have many parts I want to plate ranging from small bolts to large bumpers and auto grills.
Denal Stuts
Hobbyist, Car Restorer - West Plains, Missouri, USA
---
First of two simultaneous responses -- April 20, 2010

I am a retired plater and a retired chemist. Home brew plating solutions do not contain additives that are "secret" that make the solution work better.
Some plating is more amenable to home brew than others are. Chrome fits this bill better than bright copper or bright nickel.
You are talking investing several hundred thousand dollars to be able to plate truck bumper sized parts. I doubt if you would ever recover the investment cost as a hobbyist.

DO NOT forget that there environmental restrictions and violations are very expensive. Disposal costs are much higher than most people think.

Since you must register and submit reports, you are in the cross hairs of numerous tree huggers and also of ambulance chasing lawyers.
James Watts
- Navarre, Florida
---
Second of two simultaneous responses -- April 21, 2010

With very few exceptions, home made plating solutions are inferior to commercial proprietary solutions. Proprietary solutions contain important additives that are not publicly made known. Also, since troubleshooting is always an ongoing problem when doing any type of plating, the makers of these solutions are always there to give assistance and advise. If you want decent results, pay a little more and use the proprietary systems. They are cheaper in the long run. Been there, done that, got the T-shirt.
Chris Owen
- Nevada, Missouri, USA
---
First of two simultaneous responses -- April 23, 2010

I want to be more specific on a few points that are intended to make you think long and hard before you set up a small shop. From a regulatory standpoint, this type of plating is not for the hobbyist. Here's why... 1) Hazardous Waste will likely be regulated by your State DEP and you will be required to apply for a generator status and you will have reporting and record keeping requirements depending on your status. 2) You will have waste rinse water also, what are you going to do with it? To discharge it to the City POTW, you will need a permit and you will have to comply with it. 3) You will also be required to obtain a stormwater discharge permit or an exemption. The permit will require you to maintain an pollution prevention plan and submit annual reports. 4) Hazardous chemical reporting may apply such as Form R's (Toxic Release Inventory) and Tier II's (Chemical Inventory Reports). 5) Because you will be receiving shipments of hazardous materials, you will be required to register with both the DOT. They will have requirements for your handling and storage. 6) Last, but far from least are the air regulations. Chrome plating is regulated by the EPA under 40 CFR 63.340-348. There are too many requirements to talk about so you'll need to look them up at http://ecfr.gpoaccess.gov. Nickel plating is regulated under the new Plating and Polishing rule 40 CFR 63.1080-1097
Enforcement is up under the Obama administration, so it is a bad idea to attempt to skirt around the rules as so many small shops do.

Jon Barrows
, MSF, EHSSC
GOAD Company

Independence, Missouri
---
Second of two simultaneous responses -- April 23, 2010

Thanks.

I do know though that some of the items sold in these consumer kits are common ordinary items sold at inflated prices.
I have done a lot of research and for instance Pickle #? is really nothing more than battery acid. I can pay ridiculous high price for 1 gal and high shipping costs, or I can just pay $10 for 1 gal of battery acid and dilute it with 75 cents a gal distilled purified water myself.

The simple buckets they try to sell for $7 each or more I can get the same exact buckets local for $3 however heavy duty chemical resistant 35 gal and 55 gal plastic barrels cost me about $6 and $10

I have plenty of heaters so I don't need the over priced Titanium ones in the kits! Heat is Heat and as long as the tank and solution is the correct temps it does not matter if I heat externally with what I have.

I too also used to work at a chrome plating plant many many years ago. We used to plate the parts for Hoover vacuums, Handles for cook stoves, lighting fixtures, and many many other things of course.

What is needed or required and sometimes the methods used do vary a great deal between a big plant turning out 1,000s of parts a day and a small hobby setup that does maybe a dozen parts or so a month.

For instance a real pro shop would never plate half a bumper then turn it over and plate the other half. I can do that with a 35 gal Barrel setup and if I buff out the seam lines where the two ends meet/overlap after each plating process then my final chromed bumper is as good as any shops though it takes a lot longer to get it done this way.
Denal Stut
- Canton, Ohio USA
---
April 23, 2010
Hi, Denal. Most city libraries will have at least one plating book that have general solution compositions and operating conditions if you don't want to buy them. The Electroplating Engineering Handbook is a good start; the Metal Finishing Guidebook would be good too. Good luck.
Regards,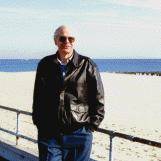 Ted Mooney
, P.E.
Striving to live Aloha
finishing.com - Pine Beach, New Jersey
---
April 23, 2010
I have done my share of plating using pickle buckets from fast food shops which I paid a buck or less for, with cover. I have used plastic drums of several sizes and junk yard stainless steel beer kegs.
Yes, it can be done.

Full rated stainless heaters will not last long in chrome tanks.

Your sulfuric pickle solution probably has an inhibitor that they chose to not talk about as several are non hazardous.
You can make your own caustic cleaners, but you will find the additives either hard to get or very expensive in tiny lots.

You are very very very good if you can copper - nickel - chrome plate a truck bumper by double ending that is good enough that I can not tell it.

If you sell a part that you plate, you must register with one or more agencies.
James Watts
- Navarre, Florida