Where the world gathers for
plating, anodizing, & finishing Q&As since 1989
-----
Painting over cadmium plating
2004
Q. I am working on developing a re-lifeing process for 4130 Steel Tubes that have previously been Cadmium plated with a Di-Chromate seal and then painted. I would like to lightly plastic media blast the paint off and apply phosphate rather than chromate for paint adhesion purposes (ref AMSQQP416 [affil. link] ). Question is... In what condition should the tubes be in before I send them out to be Phosphate coated? I hope not to have to Strip and Replate the Cad but to simply just replace the Chromate with Phosphate.
Any input is greatly appreciated.
Chad Parkhill
- Phoenix, Arizona, USA
---
2004
A. I think you'll find it difficult -- but not impossible -- to remove the paint and the chromate without removing the cadmium plating--see letter 9406. However, these days the industry tends to not use cadmium for corrosion resistance, unless a combination of its properties is required (lubricity and freedom from gummy corrosion products, for example).
So, as long as you're getting rid of the chromate, it may be a good time to substitute zinc or zinc alloy plating for the cadmium. Some of the cadmium is going to end up in the phosphatizer's waste stream anyway from the etching that occurs during phosphatizing and they're not likely to be pleased about that anyway. Good luck.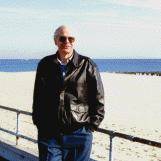 Ted Mooney
, P.E.
Striving to live Aloha
finishing.com - Pine Beach, New Jersey
---
---
Painting Over Cadmium Bolts
2003
Q. I have a customer requesting cadmium plating on ASTM A325 [affil. link] structural bolts to increase paint adhesion. Everything I have read seems to indicate just the opposite would occur. Does anyone have any experience that might help us make the most appropriate decision?
I would appreciate any help at all.
Thank you,
Beth Williams
, Purchasing Mgr
- Valdosta, Georgia, USA
---
2003
A. I agree that painting over cadmium has potentially less adhesion of paint unless the cadmium has a yellow conversion coating. The conversion coating (chromate) acidifies and protects the surface allowing paint to adhere. If your client has trouble with paint adhesion on the steel it is likely because it was not prepared properly.

Don Baudrand
Consultant - Poulsbo, Washington
(Don is co-author of
"Plating on Plastics"
[affil link to the book on: Amazon or AbeBooks ])
---
---
To minimize searching & thrashing, multiple threads were merged; please forgive repetition, chronology errors, or disrespect of other responses (they probably weren't there) :-)
---
---
April 17, 2010
Q. We are have trouble getting primers to adhere to parts we have cad plated. Our cad is a cyanide bath and we are Iriditing the parts. We are applying a BMS 10-79 primer and then a topcoat. Our process is to clean with MEK and then prime. We have tried different batches of prime, different primers, wash primer, abrading the surface with scotch brite, with or without Iridite, all with no luck. Any ideas?
Mike Forbis
Paint shop manager - Denton, Texas, USA
---
April 23, 2010




A. Mike,

Can you phosphate the Cadmium plating? If you have the facility then I would zinc phosphate straight onto the cadmium, don't Iridite.

I can't see why a wash primer wouldn't work, or indeed why Scotchbriting the surface isn't improving the adhesion. The only thing with Scotchbrite is that you have to ensure the surface is cleaned very well, any residual dust will cause you adhesion problems.

My personal way of painting cadmium is: cadmium plate, zinc phosphate, prime and then topcoat paint.

Brian Terry




Aerospace - Yeovil, Somerset, UK






---

April 23, 2010




A. We use a vapour degreaser to prep. our parts for painting after cad.
We find that nothing else works as good.

Frank Dunleavy




- Dublin Ireland




---
April 23, 2010




A. After plate and chromate conversion coating, why do you need to use the vapor degreaser?
My guess is that you have a very very thin film of oil from the vapor degreaser on your parts. Virtually no company with more than a few employees can keep other parts out of it.
One company that I worked for had people on the night shift drying wet parts off and then blamed everyone else for the solution going acid and pitting the tank.

James Watts




- Navarre, Florida






---

April 23, 2010




A. Hi Mike,

what kind of paint-primer system is it and which temperatures (force drying and curing) are in use. How does parts present poor adhesion, by bending, after baking..etc?

Cheers,
Dominik

Dominik Michalek




- Melbourne, Australia






---

April 23, 2010




A. After scotchbrite, use tack cloth to take care of the cadmium dust.




Jon Barrows

, MSF, EHSSC




GOAD Company





Independence, Missouri





---
April 27, 2010
A. Zinc phosphate will do the job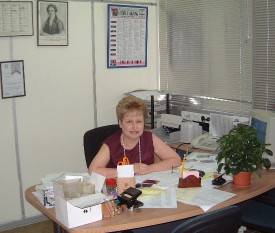 Sara Michaeli
Tel-Aviv-Yafo, Israel
---
---
Aluminized primer not sticking to cadmium plating
July 1, 2016
Q. Having issues with paint adhesion when applying it over cad plated steel.
Doc Holladay
- Paris, Texas USA
---
---
PAINTING OVER CADMIUM OVERPLATING?
March 27, 2019
Q. IS MIL-C-8514 [affil. link or DLA] WASH PRIMER REQUIRED WHEN PAINTING OVER CADMIUM OVERPLATING?
I HAVE A REQUIREMENT TO EPOXY PRIME PER MIL-PRF-85582 [affil. link or DLA] THEN TOP COATING PER MIL-PRF-85285 [link is to free spec spec at Defense Logistics Agency, dla.mil] OVER ELECTROLESS NICKEL PLATE PER AMSC26074 [affil. link], CLASS 4, GRADE A, WITH CADMIUM ELECTRODEPOSITED OVERPLATING PER SAE AMSQQP416 [affil. link], TYPE 2, CLASS 1.
Randy Matuskey
- Scottsdale, AZ, USA