Where the world gathers for
plating, anodizing, & finishing Q&As since 1989
-----
How can I get maximum copper plating deposition?
April 6, 2010
Dear sir,

I'm getting very low copper plating deposition (around 60%) on the cylinder. .
electrolyte tank capacity : 1075 ltr
current density is 25 A per dm2.
getting voltage = 6 Volt at working current of every cylinder and flowing current is equal to required current.
H2SO4 & CuSO4 concentration is ok.
thickness over the cylinder is even.
the level of amount copper nuggets is maximum in cylinder plating tank.
Archived distance between cylinder and copper anode is around 30-50 mm.
how can I get maximum copper plating deposition?
why am I getting low deposition?
I need your help....
Komal Kumar
- Rudrapur, Uttarakhand, India
---
April 8, 2010
Komal,
Have you been adding larger amounts of CuSo4 to the bath lately? If so, the anode bags may have to be changed.
1) Make sure the plating racks or jigs are in good shape and there are little to no thieving areas on them.
2) You may want to pump the solution out of the tank and make sure you are not depositing copper on anything below the solution level.
3) If a carbon treatment on the bath hasn't been done in the last six months, it should be.
Does the bath contain brightener? Let me know how you make out.
Mark Baker
process engineer - Malone, New York
---
First of two simultaneous responses -- April 10, 2010

Komal,

I agree with Mark especially with respect to checking for copper plated on the tank wall / coils.

If the loss of copper cannot be found here then the only other way the is through massive inefficiency. 40% of the current must be producing hydrogen. This equates to 10 amp/dm2. At this level of hydrogen evolution the gassing would be very noticeable. I don't know if you do any electrolytic cleaning but look at the current density and gas produced. If you use anodic cleaning, the gas when plating would be twice the volume.

Despite your statement that the deposit is even in thickness I would be very through here in checking that it is, especially at the ends of the cylinder. If I were a betting man that's where I'd put my money.

Finally, I echo Mark in asking for comment: even it is total disagreement!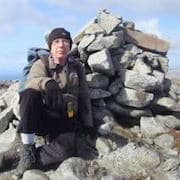 Harry Parkes
- Birmingham, UK
---
Second of two simultaneous responses -- April 12, 2010

If your plating bath is within specifications for copper and sulfuric acid, and you have only 60% of the copper going to the parts that should be theoretically deposited, then the current is probably going somewhere else.

You may be plating your tank due to a failure of the tank liner and the tank being grounded. If you can, pump out your tank and look for copper deposits.
Lyle Kirman
consultant - Cleveland Heights, Ohio
---
April 12, 2010
Dear Mr. Mark Baker

CuSO4 concentration is 200-220 gm/ltr
H2SO4 concentration is 60-70 gm/ltr
hardness additive is used also in the bath.

Anode bags have been changed recently.

carbon treatment on the bath hasn't been done in the last four years.
please tell me why is it needed?
Komal Kumar
- Rudrapur, Uttarakhand, India
---
April 14, 2010
Hello Komal,

during coppering process you have some organic break downs which accumulate during the time and will require a "solution maintenance" which has to be done as followed:

1) Increase bath temperature to 42°C
2.) Add 2 ml/l Hydrogen peroxide
3.) Let circulate the solution for at least 6 hours
4.) I suppose you have filter cartridges, so get some cartridges which contains active carbon and install them
5.) Put the biggest cylinder in and start dummy plating at 0,5 - 0.8 Volts
6.) Let circulate the solution over filter cartridges for minimum 16 hours, but not longer then 22 hours
7.) Reduce Temperature to 29°C and take active carbon cartridges out and replace them with 1 micron filter cartridges and filtrate solution for another 4-6 hours while dummy plating is still in progress
8.) Take cylinder out
9.) Start circulating solution and add required amount of hardening additive, let circulate for 30 min and switch pumps off and let solution rest for 12-14 hours
10) Start production and check hardness after 2nd till 3rd cylinder, if desired hardness has not been reached, add 250-300 ml diluted hardening additive, circulate bath for 15 minutes and let settle for 60 min. Important: Adjust your automatic dosing to 190 ml/kAh, if hardness has been reached or is higher then required, reduce dosing to 150 ml/kAh for about 2500 - 3000 Ah.

About your problem, I will suggest you observing very good the voltage during production.

Good Luck!
Dominik Michalek
- Melbourne, Australia
---
April 14, 2010
Komal,
The reason for carbon treatment is because over time you build up by-products that break down from the brightener system. In a 500 gal bath I used to oversee, we would carbon treat every six months. When you see your bath turning a greenish color it's time to carbon treat. Most acid copper baths should be an ice blue color. After proper carbon treatment this ice blue color will return. With the bath volume of 1075 liters (approx 280 gal), I would change the carbon cartridges every 3-4 hrs. The reason for this is the cartridges only contain a small amount of carbon. Once the cartridge traps their limit of organics, they can't treat any more of the solution. The amount of cartridge changes would depend on how many cartridges your filter system holds, and the size of the cartridges. I like to carbon treat in a auxiliary tank with a heater and filter system. You can kill two birds with one stone and check your plating tank for unwanted Cu deposition. Another note is that your chloride ion should be around 50 ppm. Dummy plating is important too. Low current density dummying pulls out unwanted metals (at the lower concentrations). Good luck and keep in touch...
Mark Baker
process engineer - Malone, New York
---
June 3, 2010
dear sir,

I have done carbon treatment of electrolyte. solution turn to ice blue colour. and checked bottom, there is no copper deposition.
but problem of copper plating efficiency is still continuing. I'm getting only around 75% plating efficiency.
how can I increase it. please suggest.

working current density is 25 ASD if I increase current density what type side effect will occur on plating?
Komal Kumar
- Rudrapur, Uttarakhand, India
---
July 30, 2010
can any on help to tell me the result with decrement and increment of Current density and Immersion on cylinder copper plating

and Why nickel plating is needed before copper plating.

Thanks
Komal Kumar
- Rudrapur, Uttarakhand, India