Where the world gathers for
plating, anodizing, & finishing Q&As since 1989
-----
Masking Small Parts for Plating
finishing.com is possible thanks to our supporting advertisers, including:


Current postings:
Tutorial:
(to provide context, hopefully helping readers more quickly understand the Q&A's)
"Masking" is a broad subject in the plating field, and it can have three basic purposes:
• to keep plating from occurring in designated areas,
• to prevent plating from being stripped in designated areas during a stripping operation,
• to keep the plating and other processing solutions out of undesired areas (for example when you want to plate the O.D. of a tube and not expose its I.D. to the process solutions.)
Plastic caps and plugs, platers tape, compatible waxes and lacquers, and partial immersion into the tanks may be applicable.
Note that in aluminum processing, the methods are further expanded as one type of anodizing may even be used as a maskant for another.
November 11, 2021
Q.
My question is when we hire new people to work in our masking department what steps or outline would you offer to them?
We use plugs, tape and liquid masking.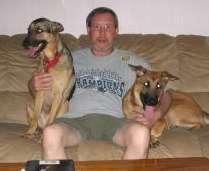 Tim Hamlett, CEF
- West Palm Beach, Florida, USA
---
December 24, 2021
A. Hi Tim.

Do you have a lead masker at the moment who can work with new hires?

I know how simple it sounds on the surface to show a tech how to mask, and how much can get missed in practice. Sometimes it's a matter of "no, you REALLY need to take a blunt dowel and stick the edges of that sticker by rubbing it twice as long as you think you need to" or "omg it's a threaded hole, you can't just push the plug in without twisting til you think it's going to break!"

I don't know of any formal training resources, but in my experience the best team is for the line technician to work closely with the maskers. The moment there is a defect, pull it for training. What went wrong? Why was there bleed?

I've been playing mediator on this subject for many years. Getting the masking department to really understand the nuances of the whole process so they not only do a good job on the routine stuff, but learn to identify potential issues before they hit the line; it is key. Recent example, 2"deep threaded bores about 3/8". Silicone plugs. Hardcoat process. Significant void space in a process going through multiple extreme temperature swings. Mask is told, "plug the holes". But the holes are full of gas expansion potential. The masking techs don't have the exposure to take this into consideration and ask for an alternate plug. The line tech sees it on a rack and goes OH NO NOT AGAIN. They need to talk. I tease my line tech by calling him Chef... but it's true that he understands what problems a bad prep will cause, and really wants to prevent them!

Liquid maskant... I assume UV-cure? Test panels and specimens. Let them do some tests on applications you're likely to encounter, run them through process, show the team the defects. If you're not running trivalent conversion the day before masking on pre-uv mask application, try that (assuming aluminum). It helps adhesion.

I try to keep my snout out of the masking room but I'm on a mission to facilitate communication with the line when something leaks, because that is really the best training they'll get.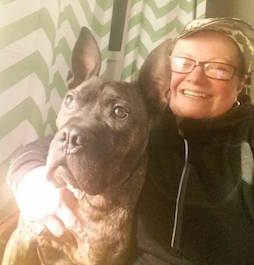 Rachel Mackintosh
Lab Rat and some other things - Greenfield, Vermont
---
---
---
Closely related Q&A's, oldest first:
2004
Q. We make Aluminum Investment castings and machine these castings in-house. We subcontract for the paint, Chem Film, Anodize process but mask our parts in-house. This is new to our business. Does anyone know of a video which would help explain the masking process. (The do-s and don'ts of masking!)
Please advise.
Sue Locks
- New Britain, Connecticut, USA
---
2004
A. Sue,
I don't have the answer to your question but I do have some insight to your process. I assume that you are masking the casting before they go to the finisher to save some money. As a finisher I would accept such pieces from a customer but would not warranty my process should your masking leak and allow anodize or other finishes onto surfaces you want clean.
You are better off in the long run paying the finisher to mask your parts that way everything is warranteed.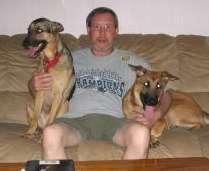 Tim Hamlett, CEF
- West Palm Beach, Florida, USA
---
---
March 29, 2010
Q. I want to make some small dia. (~0.05") turned parts. I want to plate just the top half of the part.

I plan to make a electrically conductive rack to hold a bunch of them at once. Then I will dip the whole rack in a masking agent to protect the bottom half from plating.

Would wax work as a masking agent? I like the idea of wax, because I believe that I can just put the rack in an oven after plating, and melt all the wax away without leaving a significant film or residue on the part.

I'm pretty new to plating, and have no experience with masking agents. Wax was the first thing to come to mind when I tried to figure out how to mask these parts. Would another masking agent work better?

I can make a dip tank and rack that is capable of holding my parts at the same level within about .002". What kind of tolerance can I expect to hold on my mask? Does it come down to how well I can control the level of the masking agent in my dip tank? Does the surface tension of the masking agent play a big factor? I'd like to hold ± 0.010".

I'd appreciate any comments.
James Dane
Hobbyist - Dearborn, Michigan
---
March 30, 2010
A. Hi, James. There are many masking technologies including dipping, vinyl caps, and tape. For one hundredth of an inch accuracy. though, I think you will need precision taping unless you want to get into complicated stuff like photo lithography which is used to mask circuit board traces.
Wax is okay for some types of plating but obviously will not withstand high temperatures or strong cleaning solutions. Good luck.
Regards,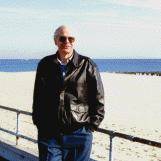 Ted Mooney
, P.E.
Striving to live Aloha
finishing.com - Pine Beach, New Jersey
---
March 31, 2010

Thank you very much for the advice, Ted.

I am looking into taping my parts.
James Dane
[returning]
- Dearborn, Michigan
---
April 3, 2010
A. Tapes are clean but difficult to apply on small parts and frequently leak if not sealed. Wax is somewhat sticky and does not dry to touch, so it could make handling the parts difficult without leaving non-detectable fingerprints or residues that may interfere with a clean plating job. Perhaps you should consider a solid color paint instead. Once dry, it can be safely handled, inspected and easily stripped at the end with the right solvent.
Guillermo Marrufo
Monterrey, NL, Mexico
---
May 18, 2010
A. Wow! Sound like a lot of trouble for such small parts. I would consider machining the parts to accept the plating thickness to be applied and then plate the entire part.
Another method would be to purchase caps to mask the parts.

By the way....You never mentioned what you are plating onto the parts. In many cases it will narrow down the type of masking that works best.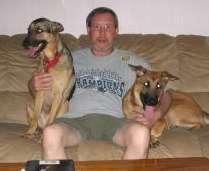 Tim Hamlett, CEF
- West Palm Beach, Florida, USA
---
May 21, 2010
Q. What type of tape do you folks recommend?
Joe Chao
- Miami, Florida
A. Hi Joe. "Plater's Tape" is made for the purpose and offered by a number of suppliers. It looks and functions rather like electrician's tape but it is thicker and available in colors.
Luck & Regards,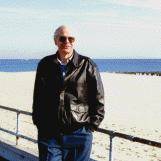 Ted Mooney
, P.E.
Striving to live Aloha
finishing.com - Pine Beach, New Jersey
---
June 11, 2010
A. If you want to mask small parts, you can use NAIL POLISH as masking agent with a paint brush which is very easily applicable and which can be removed easily with THINNER after plating.
Mustafa Kantawala
- Surat , Gujarat, India