education ... fun ... aloha spirit
Chime right in! (no registration req'd)
-----
"For fasteners that will be zinc plated, is a pretreatment of black oxide a problem?"
March 29, 2010
I work for a company that sells fasteners. We received some parts ordered as plain (no finish, just some rust preventative oil), with a black oxide. If used as a plain part, this simply represents additional corrosion protection. However, some customers purchase plain parts with the intent to plate them.

Would the black oxide have to be stripped before finishing with an electrodeposited zinc? Or would it still only require processing comparable to a plain part?
Jason Rice
Quality - Winfield, Illinois, USA
^
---
April 1, 2010
Dear Jason,

I can only give you a general answer: Electroplating on oxides normally leads to bad adhesion, so from this point of view I expect severe problems with plating over a black oxide film.
However, if your customer uses in the pretreatment cathodic cleaning and a heavy descaling acid dipping he probably is able to remove the black oxide film in this pretreatment. (Frankly speaking, I wouldn't be glad with it). In this situations, the best way to go is to talk with your customer, explain him the situation and ask him if he's willing to try this. All this in order to prevent him from becoming a "specialties" customer which always is reflected in the price.

Best regards,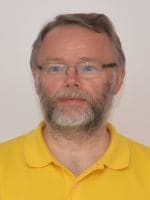 Harry van der Zanden
- Budapest, Hungary
^
---
May 12, 2010
Hi Jason,

The black oxide has to be stripped. Usually those parts come with a lot oil or preventative, so they must be cleaned very well and then stripped; if it is not done, the most common problem that will arise is that the threads stay black and unplated.

Saludos
Guillermo Castorena
plating jobshop - San Luis Potosi, Mexico
^