education ... fun ... aloha spirit
Chime right in! (no registration req'd)
-----
"Belated blisters in alkaline zinc plating"
March 27, 2010
we have alkaline zinc bath of 1000Lts with zinc metal 10g/L and NaOH 130g/L we plate ordinary CRCA sheet pressed components with thickness 8microns. After Plating and inspection there will not be any rejection for any problem. we get good LCD coverage. The components which has supplied to customer after 5 days of plating has observed the bubbles or blisters. At our end we have done heat(100 Deg C)and quench test result was good. I use HCl for activation.
Please suggest me to avoid bilated blisters in alkaline zinc plating.
Shankara Shanakara
Supervisor - Bangalore, Karnataka, INDIA
^
---
April 8, 2010
Hi,
Do you have an electrolytic anodic cleaning? secondly check with your additive supplier about the brightening agent, the amount of brightening agent has to be very low.some suppliers blend their brightening agent in carrier(polymers primary agent) so be careful of it, cause most of the time to get good coverage and thickness distribution one dumps the carrier (polymer primary agent).

Thanks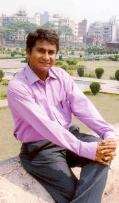 Praveen Kumar




plating process supplier
Mumbai, India
^