60,000 Q&A topics -- Education, Aloha, & Fun
topic 54654
Chrome plating of Brass Q&A. Best type of brass?
1999
Q. Hello,
I have recently sent a brass panel for decorative chroming. The results however were less than desirable. According to the chroming shop, it was because the panel had previously been sand-blasted and therefore it was difficult for them to polish it to the necessary finish. But they charged me a negligible fee as a result.
This piece of panel is the only one I can find these days. How can I solve this sand-blasted finish problem? Will plating more layers of copper or a thick layer of nickel help? Any comments would be greatly appreciated.
Thanks.
Kik
Shian Jer, Kik
- Germany
---
1999
A. Shian,
While I obviously have not seen the brass panel you described, the finisher's response to you seems reasonable. There's an old saying in the metal finishing world, "you can't make jewelry out of junk." In other words, it's not reasonable to expect that a rusty, rough piece of cast iron is going to appear right and smooth after plating. If the brass panel had indeed been sandblasted it's quite likely they were unable to polish and buff the piece to a mirror finish. That is what is required to obtain a suitable chrome finish. The underlying metal must be polished to the finish desired prior to nickel and chrome plating.
I hope you can get a piece suitable for a good finish. Good luck in your endeavor.

Daryl Spindler
, CEF
decorative nickel-chrome plating - Greenbrier, Tennessee
---
2002
Q. I have a question . I have a piece of jewelry (bracelet) which I'm sure is brass. This piece was nickel plated but the nickel is but all rubbed off. Rather than go to the expense of silver plating (because the bracelet was only $20) I was wondering if it could be chrome plated and how expensive this process is . I would love a reply on how or how could do this .
Ace Diamond
- Australia
---
2002
A. Hi, Ace. Chrome plating is a difficult process to do on a shape like a bracelet. Despite the slightly higher metal price, silver plating would probably be more economical than chrome.
Plating is labor intensive and the plater doing the replating will be spending his time on one bracelet rather than processing a rack of 100 or more bracelets like the original manufacturer did. So replating is expensive and you likely won't find anyone to plate it for $20 or less. Unless the bracelet has sentimental value, you'd probably be better off just buying a new one.
But one possibility if you rarely wear the bracelet, so the thickness and wear resistance isn't important, is a do-it-yourself immersion plating process. Please see our FAQ "Silver Plating at Home". Good luck.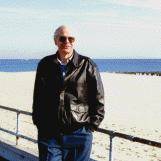 Ted Mooney, P.E.
finishing.com - Pine Beach, New Jersey
Striving to live Aloha
---
---
May 2, 2008
Q. Dear Sir

I have a question about chrome plating on Brass. Is Material (CuZn39Pb3) suitable for doing chrome plating? Since I found information on the internet that said it is free machining and so it will have pin holes on the top surface after plating. If it isn't good for the chrome plating treatment what kind of brass will be good?
Thanks a lot your great comment.
Kennith
Joss Kennith
- Hong Kong
---
May 6, 2008
A. Free machining brass is a difficult substrate to electroplate because the lead smears over the surface; this can often be seen as a light grey coloration to the metal surface. The way that lead makes brass machinable is by the lead acting as a dry lubricant between the cutting tool and the workpiece, but it results in a thin layer of lead over the brass that will cause an adhesion problem with any deposited metal. The easiest way of overcoming it is to remove the lead with an anodic etch in fluoboric acid.

Trevor Crichton
R&D practical scientist
Chesham, Bucks, UK
---
May 12, 2008
? Do you plate chrome direct to CuZn39Pb3 (C38500) or do you plate a layer of Nickel ( Watts Nickel or Electroless Nickel ) before you plate chromium? There is a difference.
SK Cheah
- Penang, Malaysia
---
May 12, 2008
A. I agree with Mr. Crichton. The important step is the removal of lead in the way suggested by him. Otherwise, it really doesn't make much difference if you underplate or not with nickel. Adhesion will be marginal or zero.
Guillermo Marrufo
Monterrey, NL, Mexico
---
May 14, 2008
A. I don't agree with my previous posters; the lead in machinable brass is present as small balls, its purpose is to have shorter metal chips during the machining operation, as the lead balls act as a predetermined breaking point.
If you use a cleaner that removes the lead ( e.g. every ultrasonic cleaner will have this effect) you will leave a lot of small holes in the surface, which will result in pinholes
Marcus Hahn
- Lucerne
---
May 14, 2008
A. Marcus, I am not sure you are right about the lead mechanism and I am sure that not all ultrasonic cleaners will remove lead. For instance a simple solution of sodium lauryl sulphate will not dissolve lead, with or without ultrasonics applied.

Trevor Crichton
R&D practical scientist
Chesham, Bucks, UK
---
---
Best type of brass for chrome plating
March 24, 2010
Q. My question has to do with the best brass alloy to use for machined parts that will be chrome plated and usually in small quantities. I intended to ask the plater for the triple chrome process, but am also not sure if it is necessary. These would be highly visible parts with some weather exposure.
Thank you,
Gary Koehler
manufacturer - Martinez, California, USA
---
March 26, 2010

A. Problem # 1--There is no universal definition of triple chrome plating! It is more of an advertising gimmick than a real thing.

Truck bumpers are traditionally nickel plated followed by another kind of nickel plating and then chrome plated.

I think that the brass should not be leaded or easy machining brass as it requires special treatment to avoid blisters/peel off.

I would like to see at least a nickel undercoat before the chrome to keep the copper from migrating thru.

James Watts




- Navarre, Florida





---

March 27, 2010

A. Hi,
In old days the Mercedes Benz chrome plate directly on the brass for the parts who was inside in the car. But I think you should have a layer of nickel and chrome plate as a last thickness. It easier to get a good adhesion on brass who have a low content of lead in the brass alloy, because the pretreatment steps will be a little different when you plate on brass with lead or not. But this will you plating supplier know. The machining company will also know how much lead they will have in the brass alloy when the machining that.

Regards




Anders Sundman


4th Generation Surface Engineering
Consultant - Arvika, Sweden


---
---
How to get very high quality Chrome Finish on Brass
November 2, 2017
Q. I'm in bathroom fitting field. I want to know about very high chrome finish on brass material and which technique we can use and which higher grade of chrome finish.
Ab Tal
- UAE
---
November 2017
A. Hi Ab Tal,
Please see our "Introduction to Chrome Plating" at https://www.finishing.com/chrome.shtml and then post your detailed questions.
Regards,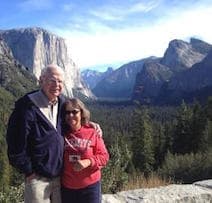 Ted Mooney, P.E. RET
finishing.com - Pine Beach, New Jersey
Aloha -- an idea worth spreading
---
November 6, 2017
Q. Basically we are in trading in UAE. We manufacture our product from china of bathroom fittings. That's why we need ideas for chrome plating because this china factory is fooling us on the name of chrome plating. We ask them for european quality plating look but they can't, and supply us low grade plated products. Let us know what we can do in this case for high grade plating on our products.
Ab Tal
[returning]
- UAE
---
November 2017
A. Hi again, Ab. I hope you enjoyed our intro which explained what is involved in high quality chrome plating. After that, there really are only two choices: either you ...

- buy only from firms which already deliver top quality goods, or
- you write plating specifications, establish a properly equipped and trained QA department, and enforce in your purchase orders that you will not pay for any product which is not in accord with those specifications or fails the specified QA tests.
Realistically you probably need to retain a plating consultant to write those specifications and develop that testing plan, but a very good beginning would be to obtain a copy of the booklet "Quality Metal Finishing Guide for Copper Nickel Chromium Coatings" from www.nasf.org, which includes such topics as 'Specifying the Finish' and 'Testing the Finish'.
Regards,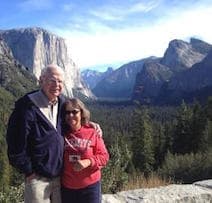 Ted Mooney, P.E. RET
finishing.com - Pine Beach, New Jersey
Aloha -- an idea worth spreading
---
---
Chroming a Brass Fire Pole
October 27, 2020
Q. I'd like to install a fire pole in a very modern new home build in Canada and it seems that almost all of the poles are made of brass. This new home is seriously chrome finished so I was curious the best way in your opinion to get a brass pole to a silver looking finish? Is it possible?
If I had it chrome plated, would that wear off from continuous sliding use of the pole over time or is it fairly resilient? Any other options for changing the colour?
Tim Galic
- London, Ontario
---
October 2020
A. Hi Tim. It is certainly possible to have a brass fire pole chrome plated, but it might be easier and safer to buy a stainless steel one; they are commercially available and might be shiny enough. If anyone got hurt on a chrome plated pole and claimed it was too slippery, it might be tough to defend against.
And while it's possible to do extremely high quality chrome plating, it's not easy to do flawless chrome plating on large one of a kind items.
Luck & Regards,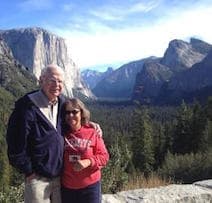 Ted Mooney, P.E. RET
finishing.com - Pine Beach, New Jersey
Aloha -- an idea worth spreading