World's most popular finishing site / Internet's friendliest corner
topic 54641
Contamination limits for Woods Nickel Strike
A discussion started in 2010 but continuing through 2019
March 24, 2010
A. I would like to know if anyone has established metal contaminant limits for a typical woods nickel activating bath?
John Tinder
plating shop employee - Milwaukee, Wisconsin, USA
---
March 25, 2010

A. I will not comment on "metallic contaminants" but I will state that the statistically most frequent problem is that platers do not understand that leaving S-rounds soaking all weekend (when they should be using [and removing] Rolled Depolarized) increases the nickel metal content and changes the strike from an inefficient "strike" to an efficient plating solution that does not bond.




Robert H Probert




Robert H Probert Technical Services





Garner, North Carolina





---

March 25, 2010

Q. The main thing to watch in your Wood's bath is copper. You don't want more than 80 ppm or you will start to develop adhesion problems.




Jon Barrows

, MSF, EHSSC
Springfield, Missouri


---
Fe contamination in Woods Nickel
November 15, 2018
Q. We have been experiencing a low fail rate adhesion issue (blistering after 30 minute dwell at 300 °C) on S303 parts that are barrel plated through a Au/Ni process with Wood's strike. Our chemistry seems to be in spec with what everyone has recommended over the forum but we do have a significant level of Fe in the bath, at this point it is over 1000 ppm. Would codeposition of Fe in the Ni cause stress leading to adhesion problems? What are the standard levels of acceptability for Fe in Woods?

Thanks!
Tim M
[last name deleted for privacy by Editor]
- Massachusetts, USA
---
November 2018
A. Hi Tim. I'm not aware of any textbook information on that subject, but 1000 ppm sounds like a huge amount of iron contamination even for standard nickel plating, let alone a Wood's nickel strike. I can't swear that iron contamination is the cause of your adhesion or stress problem, but I do note that in Durney's troubleshooting text "Trouble in Your Tank", right after "Don't Panic" and "Identify the Problem" is his third whole chapter entitled "Obey the Letter of the Law". 1000 ppm Fe is surely nowhere near right; don't talk yourself into accepting it :-)
It seems that there are two likely causes, operating with a partially anodic cycle (which is suggested in some text books, but which some knowledgable writers question), or parts falling off the rack and dissolving. Or is there another explanation for this high amount of iron?
Regards,
Ted Mooney, P.E. RET
finishing.com - Pine Beach, New Jersey
Striving to live Aloha
---
January 10, 2019
A. I do not think Fe contamination causes adhesion problems; iron causes roughness, maybe not enough Ni thickness, or current issue, or poor pre cleaning issue.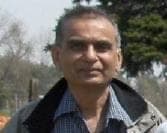 Popat Patel
Beacon Park Finishing LLC - Roseville, Michigan
---
January 11, 2019

A. The most common cause of adhesion failure with a nickel chloride strike is the the anodes have been left in and the metal has climbed to where the inefficient strike has converted to an efficient plating solution. do not use S-rounds, use Rolled Depolarized solid nickel bars and take out when not in use.




Robert H Probert




Robert H Probert Technical Services





Garner, North Carolina





---

January 12, 2019

A. What I have found that causes most issues with adhesion in the woods nickel strike is copper contamination, not iron. However iron is the bane of most plating baths

Thomas Swan




East Side Plating - Portland, Oregon, USA




adv.