Where the world gathers for
plating, anodizing, & finishing Q&As since 1989
-----
Zinc plated screws are failing salt spray test
March 22, 2010
I'm having a problem regarding salt spray test, right now we are doing acid zinc plating mostly screw parts. when do salt spray test it fails after 24 hrs. what is the possible cause of this problem. Waiting for response. Thank you very much Henry.
Henry Mallri
plating shop employee - Vietnam
---
March 23, 2010
Henry,

You are going to have to tell us more about your process.

What are your pre-cleaning operations?
What are your plating operating parameters (volts, amps, concentrations, temps, process times)?
What are the supplementary treatments?
What thickness of coating are you applying? How are you measuring the thickness?

This sort of information will give us a clue as to what may be causing the failure. Try supplying photos of the failed parts as well, it will help us understand how the parts are failing.
Brian Terry
Aerospace - Yeovil, Somerset, UK
---
April 8, 2010
Hi,

The best way to have a high thickness trivalent chrome passivation, dry well with some heating around 70 - 80 deg C for 10 mins and on top of it an silicate sealant, I hope this works for you.

Regards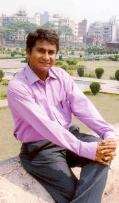 Praveen Kumar
plating process supplier
Mumbai, India
---
May 15, 2010
Hi, Henry try to help you with few step:

1. Perfect pretreatment (oil/rust/scale free)
2. Plating thickness 5~8 microns
3. Use Alkaline Zinc for better throwing power (more even thickness compare with Acid Zinc),if Acid Zinc use higher Chloride and lower organic system to get better throwing power and can get thicker Chromate layer
4. Use reliable/good Trivalent Chromate instead of normal Hexa-Chromate(except Yellow Chromate, Hexa-Chromate still OK)

Good luck

Best regards,
Tony Chandra
- Jakarta, Indonesia