Live! From beautiful Pine Beach New Jersey: Welcome to the world's most popular metal finishing website
topic 54612
In-house test for passivation of stainless steel
March 20, 2010
Q. What is the in-house test to check the SS 304 against rusting?
Hardik Oza
ice cream co - Bhopal, India
---
March 22, 2010
A. Do you mean a process for checking to see if the parts have been properly passivated? If so, a common test is called the copper sulfate test. Make a one liter solution containing 16 g of copper sulfate pentahydrate and 5 mL of reagent grade sulfuric acid. Keep the surface wet with the stuff for 6+ minutes by saturating some lab filter paper that is placed onto the stainless steel. After the time is up, rinse and then dry. If you see any copper-colored deposit on the stainless, then the part surface is insufficiently passive (contains free iron).
Side note- Some people say that you should make fresh copper sulfate solution every two weeks, but if it is stored properly it has an indefinite shelf-life.

Jon Barrows
, MSF, EHSSC
Springfield, Missouri
---
---
May 27, 2014
Q. Can someone please answer why there is a 2 week pot life for Copper sulfate in Mil-STD-753 [link is to free spec at Defense Logistics Agency, dla.mil] ?

Thanks in advance.

Mike
Michael Hall
engineering - Ottawa, Ontario. Canada
---
May 28, 2014
A. Mike,
One reason for a time limit is because the Cu tends to plate out of the solution in question and onto the container in storage over time. When one uses a fresh blue batch compared to a used gray batch it makes a big difference. For example, you can still get some use out of a partly "spent" batch of solution but the reaction times can be very slow and easily impact testing guidelines rendering any tests pointless (parts can pass the test that should not pass).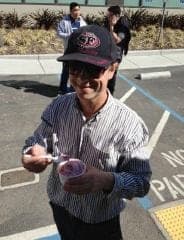 Blake Kneedler
Feather Hollow Eng.
Stockton, California
---
May 29, 2014
The same question was asked among the relevant groups in ASTM and SAE, nobody could think of any reason, and the two-week time limit was removed from the active passivation standards.

The notion of the copper plating out in the container is the first attempt I've ever seen to explain this, though I think this is only a possibility if using a carbon steel container. I don't see that ever happening in glass or plastic. The copper sulfate solution should in general be stable and inert over time unless exposed to a reactive metal.

This of course assumes that you are drawing from the container to test drop-wise on the surface of parts. I know for very small parts folks tend to just dunk the whole thing in the solution. If you get a lot of failures when doing this, yes it will start to deplete the copper in the bath.

Ray Kremer
Stellar Solutions, Inc.
McHenry, Illinois
---
May 30, 2014

Thank you for all your responses. Since we are spraying on the copper sulfate to 304 and 321 stainless and not dipping any parts into the solution directly, I will disregard the pot life suggestion of 2 weeks.
Michael Hall
[returning]
Davis Engineering - Ottawa, Ontario. Canada
---
June 5, 2014
A. Copper sulphate/sulphuric acid test solution is stable indefinitely. Analytical standard solutions of high accuracy have no expiry date.

There are many incomprehensible specs un use, particularly in-house ones where the originator had only a tenuous grasp of the principles involved. If you don't like the spec challenge it.

However, the reason behind this particular time limit is probably illustrated by the reference to a 'grey used batch'.

This is evidence of the very bad (but not uncommon) practice of returning used solution to the stock bottle.

The two week limit was probably set as the maximum time the test could stand this misuse and still give a reasonably reliable result.

If the used solution is discarded after every test, the stock solution should not deteriorate.

BUT there is one thing certain about all specs. If they are part of the purchase agreement, you have a contractual obligation follow them exactly.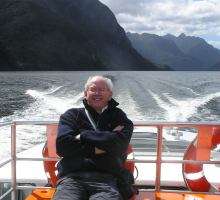 Geoff Smith
Hampshire, England


If you have a question in mind which seems off topic, please Search the Site