Where the world gathers for
plating, anodizing, & finishing Q&As since 1989
-----
Nickel Electroplating is peeling off Stainless Steel

Q. NO PICS AND SKETCHES AVAILABLE RIGHT NOW. I WILL SHARE WHEN I GET IT.
WE ARE PLATING SS304 MATERIAL AND WE DO NICKEL STRIKE, COPPER, AND NICKEL PLATING. FINALLY IT GETS PEELED OFF.
WE ARE FACING MORE PROBLEMS IN THE PLATING BATHS NOWADAYS.
SO KINDLY HELP TO DO MORE BETTER TO GROW OUR ENVIRONMENT.
V JAYAPRAKASH
- TAMIL NADU, India
December 8, 2022
A. Hi JAYAPRAKASH. By looking at the part from which the plating has peeled, and looking at the underside of the peeled plating, you should be able to determine which plating layer peeled from what. Assuming it all peeled, it is probably dirty parts or contaminated nickel strike as mentioned in earlier postings on this thread.

Is there a good reason that you are copper plating? If there isn't, then it seems to be an unnecessary complication :-)
Luck & Regards,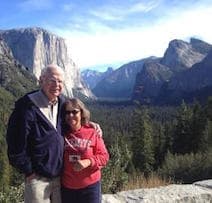 Ted Mooney, P.E. RET
Striving to live Aloha
finishing.com - Pine Beach, New Jersey



"Electrodeposition: The Materials Science of Coatings and Substrates"
by Jack Dini
from Abe Books
or

Affil. Link
Your purchases make finishing.com possible
Q. Strike Nickel is peeling off sir ... so the remaining plating all peeled off. What do I do now.
I run dummy for 5 hours and I plated; same issue has received as previous.
Kindly help with it
V JAYAPRAKASH
[returning]
- Karnataka, India
December 19, 2022
A. Hi again, JAYAPRAKASH

There seems to be nothing distinguishing your problem from the previously posted one yet, which drew several good responses. If you believe your dummying took care of the copper problem described by Jon, do you have any analysis of copper? Are the anode rods protected with plastic covers or sleeves, or something to limit copper from dissolving into the tank when racks drip on them?

Do you have any analysis of the nickel strike bath? Are you sure you are running a proper Wood's Nickel Strike with correct concentrations and pure nickel (NOT sulfurized nickel) anodes?

See if a local or university technical library has Dini's "Electrodeposition" →
which explains Nickel Strikes on stainless steel complete with adhesion values for different operating conditions. Essentially 'perfect' adhesion should be possible. Luck & Regards,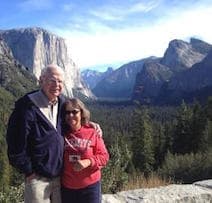 Ted Mooney, P.E. RET
Striving to live Aloha
finishing.com - Pine Beach, New Jersey



A. JAYPRAKAS,
YOU HAVE TO FIND OUT BASE METAL TO NICKEL PEEL OR NICKEL TO COPPER PEEL.
IF BASE METAL TO NICKEL PEEL MEANS YOU DO NOT RIGHT ACTIVATION, FOLLOW THE STEPS SOAK-ELECTROCLEANERS-RINSE-POWER
ACID THEN WOOD'S NICKEL STRIKE.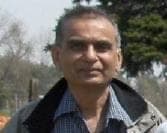 Popatbhai B. Patel
electroplating consultant - Roseville, Michigan
February 19, 2023
---
---
Q. Thanks for clearance sir
We are looking SS304 Mirror finish buffing compound can you suggest any of it.
We need to try some anodizing color for SS304. Can we do that?
Currently we are looking for bottle green colour for SS304 and some parts of brass.

V JAYAPRAKASH
[returning]
- Karnataka, India
February 16, 2023

Hi V JAYAPRAKASH,
Please give us the resolution to the previous problems before moving on to a bunch of new ones, no one learns anything from their efforts here if the results aren't reported :-)
Luck & Regards,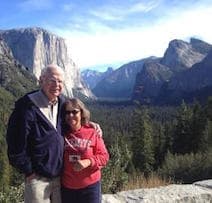 Ted Mooney, P.E. RET
Striving to live Aloha
finishing.com - Pine Beach, New Jersey



---
---
↓ Closely related postings, oldest first ↓
---
---
Q. We manufacture dental instruments and have stainless steel parts partially nickel electroplated (about half way up on the shaft of the part). Some parts had the nickel "shell" come off of the part. The part does vibrate when it is being used, but what would cause the plating to come off as a unit like it did? Of course, our supplier's plating is proprietary and subject to little questioning without some solid questions to ask them. Can you suggest some questions I can propose so we can figure this out?

Thanks, Dave
Dave Stauffer
Manufacturing technologist - York, Pennsylvania, USA
March 17, 2010
A. It is normal to insist that your supplier provide a plated product with good adhesion. The key to plating on stainless steel is the pretreatment steps before the plating tank. The pretreatment consists of alkaline cleaning, acid activation, and a "strike" which is a thin pre-plate formulated especially for plating on stainless, and of course intermediate rinsing. If anything is wrong with any of the pretreatment steps, then the result is likely going to be poor adhesion. That being said, there are many specific possibilities. The two things that I usually look at first are poor cleaning and contamination in the strike bath. A Wood's strike, a common pre-plate chemistry, is especially vulnerable to copper contamination that may dissolve off of the cathode or anode bars. That should give you a start. Good luck.




Jon Barrows

, MSF, EHSSC




GOAD Company





Independence, Missouri







A. We suspect that your plater has allowed the nickel metal to creep up in the nickel chloride strike therefore converting it from a inefficient "strike" to an efficient plating solution which does not bond.




Robert H Probert




Robert H Probert Technical Services





Garner, North Carolina







A. Hello Dave,
I doubt that vibration has anything to do with the peeling unless the nickel deposit is stressed. If this was the case you would normally see cracking of the deposit, but peeling is a remote possibility. Nickel Sulphamate has lower deposit stress characteristics than nickel sulfate baths. Which bath are they using? Another possible cause would be in the pre-clean cycle, poor rinsing, or nickel strike. If your plater wants your business they will take some corrective action to get to the root of the problem. You could ask them to do rigorous adhesion testing before they ship the parts.

Mark Baker




process engineer - Malone, New York






A. No questions. Just tell him to do it again and do it right. If he is knowledgeable enough to have proprietary processes he must be able to identify the problem and correct it.

Guillermo Marrufo




Monterrey, NL, Mexico