Live! From beautiful Pine Beach New Jersey: Welcome to the world's most popular metal finishing website
topic 54578
Spec for galvanized outdoor tables
March 17, 2010
I am working on a project where the client wants some exterior stand up tables where you eat, something like you see at an airport, they don't want you to sit, just stand. Anyway he wants galvanized metal. They are outside.

What would be the best galvanizing process? I would like to cover the requirement in a sentence or two by referring to a process or standard to put into the table spec under the finish paragraph.

Thank you,
Judy Hart
architect - Panama City
---
March 20, 2010
Only ferrous metals can be galvanized, and typically only mild steel is usually protected in this way.

An international standard to specify is ISO 1461 [link is to spec at Amazon].

You could state..
"...to be manufactured from mild steel and after fabrication hot dip galvanized to ISO1461 or equivalent".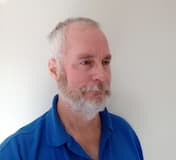 Geoff Crowley
galvanizing & powder coating shop
Glasgow, Scotland


If you have a question in mind which seems off topic, please Search the Site