Where the world gathers for
plating, anodizing, & finishing Q&As since 1989
-----
Best preplate for decorative copper nickel chrome on leaded brass
February 18, 2010
We plate leaded brass plumbing components. Currently our process is soak clean, cathodic clean, acid dip (sulfate based), (sulphuric) acid copper, bright nickel, chrome (with of course rinsing in between each step - except soak/cathodic).

I believe from some reading I have done here that changing the acid dip and inserting a preplate before the acid copper would be advantageous. that in order to improve the appearance of the finish, due to the lead causing some fine stardusting (often we need to buff after acid copper).

What I am confused about is which would work best. I hear fluoboric acid is good, but has a tendency to cause pitting due to it completely dissolving the lead. Is this correct? If so this would be unacceptable as these are highly polished items where impeccable surface finish is required. If fluboric was acceptable, would it be sensible to use a fluoborate copper before the bright acid copper, or can the fluoborate replace it completely?

The other option I was considering is a sulphamic acid dip prior to a nickel sulphamate. Would this give a better finish than copper fluoborate? Also how would the adhesion of the acid copper go over the nickel sulphamate?

I also once tried a citric acid dip but threw it out after a short time due to algae growing in it, even though I used the anti-algal additive recommended by the supplier. Is there any other way to avoid this?
John Reid
plating shop supervisor - Brisbane, Qld, Australia
---
February 19, 2010
5% Fluoboric acid is a very good activation for leaded brass.If you don't want to make many changes just add a bath with the fluoboric at Room Temp before the sulfuric acid diluted for 1-2 min.
Ricardo Burstein
Bnei Berak, Israel
---
February 21, 2010
Hello,

I rather would say you focus on doing a good bright dip which does not contain any fluoric acid. Good bright dip contains nitric, sulfuric and hydrochloric acid, concentrations must be figured out by yourself.

Regards,
Dominik Michalek
- Sydney, Australia
---
February 22, 2010
Hi, I would love to see no fluoric ion used also. But I don't think it's possible to properly activate leaded brass without it.
Regards,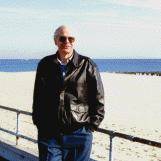 Ted Mooney
, P.E.
Striving to live Aloha
finishing.com - Pine Beach, New Jersey
---
February 23, 2010
I would make a lot of changes but the most important one is adding a fluoboric dip as my student Ricardo recommended (I am proud of you Ricardo).

Is the pluming system you mentioned used for drinking water? If positive, you have to , Meet the australian/new zealand standard , AS/NZS 4020 - named - testing of products for use in contact with drinking water.

To meet this standard, you MUST use fluoboric or a proprietary product.

This standard checks how much lead is leached to the drinking water

As for bright dip that someone recommended - it is not used in modern systems any more, Anyhow it has no impact on lead.

Are your parts polished? If positive, use a hot ultrasonic soak cleaner.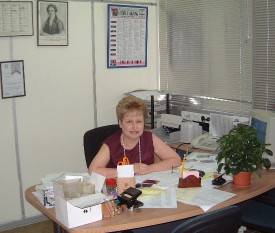 Sara Michaeli
Tel-Aviv-Yafo, Israel
---
April 27, 2010
I've added the fluoboric acid dip 5% to the pretreatment, however we are now having a severe problem with pitting of the base material which the acid copper can't cover (at least not in the amount we apply, about 15µm.

I'm still investigating the ultrasonic cleaning option, I believe it would be ideal for our situation as we currently do a lot of manual cleaning but the cost is looking prohibitive.
John Reid
- Brisbane, Queensland, Australia