Live! From beautiful Pine Beach New Jersey: Welcome to the world's most popular metal finishing website
topic 54333
Rate of Sodium Carbonate Build-up in Stored Cyanide Plating Baths
February 10, 2010
Would anyone know if sodium carbonate will continue to build up in a cyanide plating bath (Cd and Cu) if we store it in a tightly sealed container at room temperature? If yes, how fast and will dangerous gases accumulate in the drum? (The stored solution would serve as backup so it's not being used until we have to remove carbonates in the working bath.)
Romina Garcia
Engineer - Winnipeg, Manitoba, Canada
---
First of three simultaneous responses -- February 12, 2010
Romina,
During electrolysis carbonates will rise naturally, and breakdown products build up slowly while plating from the cyanide process. The carbonate level in the baths will not rise when the baths are stored the way you describe. Good Luck!
Mark Baker
Fellow Plater - Syracuse, NY USA
---
Second of three simultaneous responses -- February 12, 2010
In a tightly sealed container there will be no carbonate formed.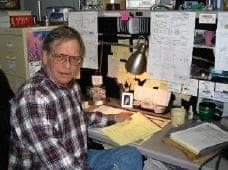 Jeffrey Holmes, CEF
Spartanburg, South Carolina
---
Third of three simultaneous responses -- February 12, 2010
I don't advise this if you are going to be storing the solution for very long. Cyanide solutions hydrolyze (react with water) to eventually form formate and ammonia. The reaction follows 1st order rate kinetics and is dependent only temperature and time. The lack of exposure to air will have nothing to do with this reaction. If a sealed drum is in hot summer weather, you may eventually have problems with pressure buildup from within the drum do to the ammonia formation. All of that being said, it is probably fine for short periods, but I can't really say how long of a storage period is acceptable.

Jon Barrows
, MSF, EHSSC
Springfield, Missouri
---
February 17, 2010
Thanks very much for the feedback. I find this site very helpful.
Romina Garcia
- Winnipeg, Manitoba, Canada


If you have a question in mind which seems off topic, please Search the Site