Where the world gathers for
plating, anodizing, & finishing Q&As since 1989
-----
How to slow down the solidifying process for Bismuth-tin alloy?
February 5, 2010
Hi, I am trying to find out how the Bismuth-tin alloy (known as MCP 137) solidifying process can be slowed down by a couple of minutes. Does anyone have any suggestions on this as I can't seem to find a solution anywhere and as I am not a material expert I don't have much of an idea?

Thanks
James Forbes
OCTG Engineer Trainee - Aberdeen. United Kingdom
---
February 5, 2010
Hi, James. Your question is nearly free of context, so we don't know what you are talking about :-)
Are you casting this material, or using it for soldering? Are you trying to lower the melting point of solder, or what? Thanks.
Regards,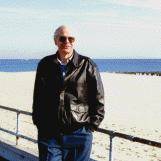 Ted Mooney
, P.E.
Striving to live Aloha
finishing.com - Pine Beach, New Jersey
---
February 8, 2010
The process that this metal alloy would be used for is casting. The cast has to be very accurate and at the moment the bismuth-tin alloy is solidifying to quickly.

Thanks
James Forbes
- United Kingdom
---
First of two simultaneous responses -- February 9, 2010

The only solution that I can see is to prewarm the mold to a level where the heat transfer from the molten metal to the mold is slower.
James Watts
- Navarre, Florida
---
Second of two simultaneous responses -- February 9, 2010

Well like Ted said it's pretty hard to tell you anything without knowing what the hell you want to do. Making toy soldiers for museum displays, throwing parts into casting ingots to machine them or throwing casts to take measurements. Casting with bismuth has a million uses and all rather unique and different in their setup and procedure. I use the stuff all the time to take measurements from chambers so that I can order custom dies and reamers. Or to check for pits or machine marks that may be creating function problems. For what I do I used a product called cerrosafe. There are about 8 or 12 different types. They all have different melting or cooling rates and temperatures. For what its worth the company I buy from has the following and they are all basically just different alloys of bismuth and tin of various melting and cooling points and you try them all and see which works best for your application. Cerrobend 158F, cerrotre 281F, cerrobase 255F, cerrocast 302F, cerrosafe 165F, cerroma trix 241F, cerrolow 117F, cerrolow 136F and cerroseal 35 244F. I use cerrosafe 165F for light walled chambers that cool quickly and cerrolow 117F and 136F for heavy walled chambers that cool very slowly. It takes the cast about 30 minutes to an hour to stabilize before I can knock it out and take measurements. The novelty of these 3 alloys is that they give perfect mirror images of the chamber and are plus or minus pretty much zero shrinkage or expansion over 1 inch. Some custom M7 and carbide reamers cost close to $500.00 so I don't care to make to many mistakes. The important thing I have found is to pre-heat the part to about 90 degrees Fahrenheit before pouring the casting material in and giving the casting at least 30 minutes to normalize and stabilize before you free it. I guess if you are casting toy cars or using it to hold parts I probably just wasted our time. But whatever!

Rod Henrickson
gunsmith - Edmonton, Alberta, Canada
---
February 10, 2010
The casting process would be used to check if the thread form from a connection was correct when removed and checked against an overlay drawing.

30 minutes would be too long as too much time would be lost in production. At the moment the alloy sets just too quickly but if it could be slowed down by a couple of minutes then that would be perfect.

Yes that is what a lot of the feedback has been - too pre-heat the surface I am pouring onto, so I will have a go with that.

Thanks
James Forbes
- United Kingdom
---
February 11, 2010
Well if all you are using it for is to visually check thread pitch and form then you can skip the 30 minute normalizing time. Most of those bismuth / tin alloys require a certain amount of time to expand and shrink after being melted and cooled. It only amounts to a couple thousandths of an inch over one inch so in your situation it's not an issue. I use cerrosafe 165F to hold small parts that I am machining or drilling. As a rule I cut the part free with a wood chisel and it makes almost a perfect cast of the part and hardens in about a minute. I still preheat the pot to just very warm to the touch but not hot. It would work perfectly for what you are doing. I don't know the ratio of tin to bismuth or if there are any other metals in it the company does not say. The stuff never seems goes bad so I never had the need to make my own. I just keep re-using the same 5 pounds. Well probably 3 pounds now. I've had the same stuff for 15 years. Another trick! I found a É inch thick copper ladle that holds about Œ cup of melted alloy. Once I heat that bloody copper cup up with a propane torch it will keep the alloy in a molten state for almost 3 minutes. Much better than a cast iron ladle.

Rod Henrickson
gunsmith - Edmonton, Alberta, Canada