Where the world gathers for
plating, anodizing, & finishing Q&As since 1989
-----
Delayed plating peel off
February 2, 2010
dear sir,
we are business of automobile parts we have tri nickel chrome plating process.we are facing problem of delayed peel off from market up to 2 years of use,as far as in house we don't find plating peel off.can we get some suggestion how to check delayed peel off before despatch. we are already doing file test, bend test, quenching test for adhesion.
RAKESH Kumar
plating shop employee - Haryana, India
---
February 2, 2010
Hi, Rakesh. Please tell us what the substrate is, what layers there are (tri-nickel is not definitive) and what layer is peeling off. Then we can start. Thanks!
Regards,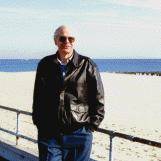 Ted Mooney
, P.E.
Striving to live Aloha
finishing.com - Pine Beach, New Jersey
---
First of two simultaneous responses -- February 10, 2010

Rakesh,

Ted is right what kind of substrate metal is 300 series stainless steel or 400 series steel.

Both series steel have different activation and time stay in tank. If you have direct current in power acid ( 9-10% sulfuric acid)or not ( stainless steel) or you loss power in your acid tank,plate good but after few days peeling start.second your transfering time to the tank too late then problem.Third your parts are not clean before you plate adhesion problem.
steel parts need to hydrochloric activation.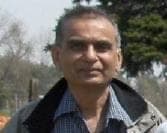 Popatbhai B. Patel
electroplating consultant - Roseville, Michigan
---
Second of two simultaneous responses -- February 11, 2010

DEAR SIR,
THANK YOU FOR REPLYING.WE ARE PLATING TRI NICKEL CHROME ON M.S. AS SUBSTRATE MATERIAL.AND PEEL OFF IS BOTH FROM NICKEL INTERMITTENT AS WELL AS FROM BASE.WE DID NOT SEE ANY ABNORMALITY AT THE TIME OF PLATING EVEN FILE TEST ALSO CONFIRMS ADHESION IN SAMPLE TESTING.

WITH THANKS AND REGARDS,
RAKESH KUMAR
- Haryana, INDIA.
---
February 17, 2010
dear sir,

can I have any answer for test method in practical to find delayed peel off in tri nickel chrome plating.whether from base (m.s) or intermediate layers.before despatching plated parts.

with regards,
RAKESH KUMAR
- Haryana, India
---
February 20, 2010
Hi, Rakesh. I find it hard to believe that a spot of plating that will not chip off with a file one day will spontaneously peel off a few weeks later. Instead, my guess is that the parts are not uniformly clean, so the plating can't be filed off of some areas but has poor adhesion in other areas.
Are any of these parts replates? It can be difficult to get adhesion onto old layers of nickel plating?
Regards,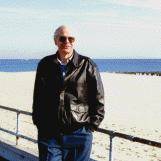 Ted Mooney
, P.E.
Striving to live Aloha
finishing.com - Pine Beach, New Jersey
---
February 25, 2010
Dear Rakesh and dear others (Especially Hello Ted!),

Could it be that the base material is loaded with (atomair) hydrogen during cathodic electrocleaning or acid pickling?
And that this hydrogen is slowly diffusing and recombining on a Base material-Nickel or a (distorted) Ni-Ni interface?
In that case you could test this hypothesis by seeing what happens if you try the adhesion test after prolonged exposure to temperatures between 200 and 400 °C.
(e.g 10 minutes, half an hour, 1 hr. 3 hr. etc. and look for blistering or peeling), to see if you could simulate this.
Using anodic cleaning instead of cathodic could be the solution for your problem in that case.
Other possibility is oxygen and hydrogen which recombine.

Wish you success with this topic.

Kind regards,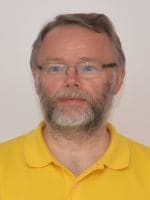 Harry van der Zanden
- Budapest, Hungary
---
February 25, 2010
Harry! It's been years since we've heard from you. Great to see that you're still out there :-)
(Harry was one of the most prolific and helpful responders in the early days of finishing.com)
Regards,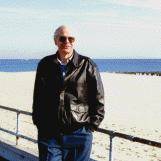 Ted Mooney
, P.E.
Striving to live Aloha
finishing.com - Pine Beach, New Jersey