Live! From beautiful Pine Beach New Jersey: Welcome to the world's most popular metal finishing website
topic 54213
White Rust on zinc plated articles
February 1, 2010
Q. Hi,

We are doing garden items which failed in salt spray test as they show remarkable white rust on the surface. Please advise how we overcome this problem in order to avoid loss in business.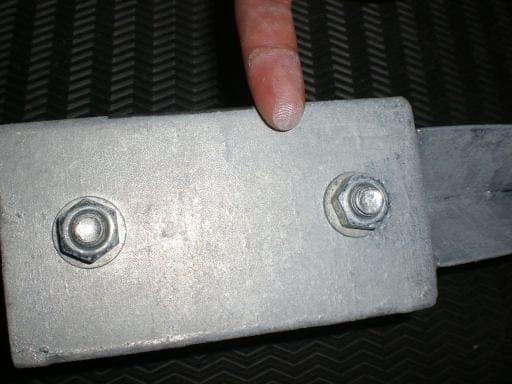 Deepak Raturi
mfgr. of garden items - Ludhiana, Punjab, India
---
February 5, 2010
Pictures can be deceiving, but that doesn't look like white rust to me . . . it looks like "cold galvanizing compound" (zinc rich paint). Are you sure of what you've got there?
But it isn't clear to me -- is this photo before or after salt spray testing? Thanks.
Ted Mooney, P.E.
finishing.com
Pine Beach, New Jersey
Striving to live "Aloha"
---
February 7, 2010
A. From the photo, it looks like zinc plating on rough basis metal, presumed to be steel. to prevent white rust a chromate conversion coating is required, Iridite 14-2 or Alodine 1200S
If chromium is not allowed, Paint a zinc rich over coat.
Don Baudrand
Consultant - Poulsbo, Washington
(Don is co-author of the
book
"Plating on Plastics"
)
---
February 15, 2010
Q. Hi Ted,

Photograph that was attached is after salt spray test. Our product is hot dip galvanised and after going through salt spray test, it shows remarkable deposition of white powder (rust) on the surface.
These pieces are properly treated (phosphating) and are baked after hot dip galvanising. Even though we are taking care of everything but still we are facing such problem.
In China, a few suppliers passed this test but am not sure what changes they made in their finishing.

Please advise if there is any other alternative.

Regards
Deepak Raturi
- India
---
February 16, 2010
A. Salt spray testing is a most inappropriate test for galvanizing.
Galvanizing protects by forming a zinc oxide / zinc carbonate layer on the surface. This is dull grey in colour.
Salt spray tests remove this protective layer, exposing more fresh zinc, which it turn oxidises and so on.
This soon depletes the zinc, and appears to give a short life.

Most testing is to replicate real life situations, but to speed up the process in order to give an indication on what will happen over time in real life.
The only thing that salt spray testing shows is how well the galvanizing lasts in a salt spray cabinet.

Immersing galvanized steel in salt water / salt spray will always form white powdery oxide. Some short term protection could be gained by a chromate passivation, but that too will eventually come off and you'll be back where you started.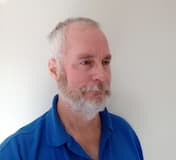 Geoff Crowley
galvanizing & powder coating shop
Glasgow, Scotland
---
October 28, 2012
-- this entry appended to this thread by editor in lieu of spawning a duplicative thread
Q. Why white rust formation is seen over zinc plated surface?
Vikramaditya
- Nashik, Maharastra, India
---
October 28, 2012
Hi Vikra.
A. White rust is the usual corrosion product of zinc plating. White rust can be forestalled with chromating as Don says. But without details about exposure conditions, expectations, process sequences, etc., it's not only hard to say what went wrong, it's hard to say that anything is wrong at all.
Please fill us in with some details. Thanks!
Regards,
Ted Mooney, P.E.
finishing.com
Pine Beach, New Jersey
Striving to live "Aloha"


If you have a question in mind which seems off topic, please Search the Site