Where the world gathers for
plating, anodizing, & finishing Q&As since 1989
-----
Hard chrome plating vs. salt spray hours requirement
Q. Hey guys, I'm searching for help into how to pass a SST of 96 hours. We are working on a hardened 1045 steel rod (55 to 60 HRC). First we grind it, then we sandblast it with 220 aluminum oxide sand, then hard chrome plate 0.005", then grind again to give final OD, finally we are polishing with belt and giving a surface finish of 4 Ra microinch.

For grinding we are using a 120-grain soft aluminum oxide grinding wheel. The wheel has 765 RPM and the rod has 53 RPM. The depth of cut for pre-plating is 0.001" per pass, and 0.0005" per pass for post-plating.

For chroming we have a heated solution of 55 to 60 degrees celsius, 250 g/L of chrome, 2.5 g/L of sulfuric acid, 1% trivalent chrome, and we are using an external catalyst that speeds up the process to 0.0015 in/h and give more than 500 microcracks/cm. We have a current density of 2.2-2.5 Amps/in2. *Note: we etch on the same tank for 1 minute.

Also we are noticing that microhardness is reduced after grinding. We tested normal hard chromed pieces (without post-plating grinding) and they have 900 to 1100 HV, and after grinding they can go as low as 800 HV.

We have done SST without grinding and they do reach the 96 hours, but when we grind them they last as low as 24 hours.

I'm mostly certain the problem is in the grinding process, but I don't want to discard the sandblasting and the chroming. Could you guys help me out?
Carlos Salinas
- Monterrey, Mexico
March 30, 2021
A. Hi Carlos
Here are few thoughts. I'm not sure if they will solve your problem, but some points in your post caught my attention.
1. Your steel rod is very hard. Probably it has to be stress relieved after the grinding and prior to plating.
2. If you etch in the same plating bath, there is a chance for Iron accumulation. It make sense to test for Fe in the solution. Gross recommendation: Sum of Iron + Copper + Cr trivalent all together are below 7.5g/L (1oz/gal).
3. After the Chrome plating, you do not mention Hydrogen Embrittlement bake?..
4. If you Chrome is softer after the grinding - there is a chance you overheat the Chrome at some point of time (during the grinding?)
Just my 2 cents (actually 4 cents...)
Leon Gusak
- Winnipeg, Canada
---

Thanks for your answer, I appreciate it.

I just read a section on Hydrogen Embrittlement and it states what you are saying. "If the part has over 40 HRC, it should be stress relief baked (375 °F, 4-8 hours) before plating." It also states that "cathodic cleaning should be avoided and anodic cleaning should be done", do you know how this is done?

We have an average of 3.05 g/L of heavy metals, so that should be ok.

Source: Chromium Plating for Engineering Applications by AESF Foundation.
Carlos Salinas
[returning]
- Monterrey, Mexico
April 13, 2021
A. Hi Carlos. This thread is starting to drift pretty far from salt spray hours, but what can we do :-)
Electrocleaning is a very common process step prior to plating. When electrocleaning, the workpieces can be connected to either the positive pole (anodic cleaning) or the negative pole (cathodic cleaning). Oxygen will be generated at the anodic pole anodic pole, and hydrogen will be generated at the cathodic pole. Anodic cleaning is more common: twice as much hydrogen is produced as oxygen, so the cleaning is often more efficient. But when you must avoid exposure to hydrogen, only anodic cleaning should be used.
Luck & Regards,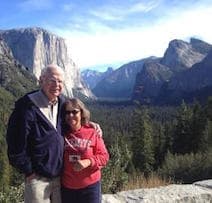 Ted Mooney
, P.E. RET
Striving to live Aloha
finishing.com - Pine Beach, New Jersey
---
Q. So if we apply anodic cleaning will this increase the resistance in the salt spray test?

We tried using brand-new 220 grain sand and giving a 3 minute etch, and the time in the SST increased to 72 hours. We are almost there to be reaching the 96 hours.

Do you have an opinion on what else to try?

Thanks!
Carlos Salinas
[returning]
- Monterrey, Mexico
April 14, 2021
A. Hi Carlos. My answer was in response to your question about what anodic cleaning is and what it has to do with hydrogen embrittlement. Sorry, I don't think anodic cleaning would offer any improvement in salt spray hours.
Luck & Regards,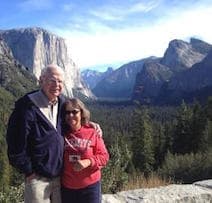 Ted Mooney
, P.E. RET
Striving to live Aloha
finishing.com - Pine Beach, New Jersey
---
A. The anti-corrosion resistance of chrome coatings is directly dependent on their porosity, due to the fact that the potential difference of the chromium - steel pair is quite large (for example, about 0.5 V in a 3% sodium chloride solution), the base metal under the pores in the coating is subjected to intense pitting corrosion.
Combined two-layer chromium plating is used as standard for corrosion protection. Milk chrome, which has a very low porosity, and shiny hard chrome are successively applied to the parts. The first layer of milky chromium 20 microns thick is deposited at a current density of 30 A / dm2 and a temperature of 70 °C, the second layer of shiny chromium 20-30 microns thick is deposited at a current density of 55 A / dm2 and a temperature of 50 °C. This combination allows simultaneous protection against corrosion and mechanical wear, but reduces the productivity of the process.
Nik Erm
- Nizhniy Novgorod, Russia
August 5, 2021
---

Thanks Nik! I'll definitely try this out. I'll let you know.
Carlos Salinas
[returning]
- Monterrey, Mexico
---

Thanks Nik, I was unaware of even the existence such a process, although I do know of nickel plating under hard chrome to deal with the porosity issue.
Luck & Regards,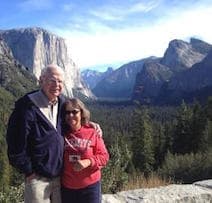 Ted Mooney
, P.E. RET
Striving to live Aloha
finishing.com - Pine Beach, New Jersey
---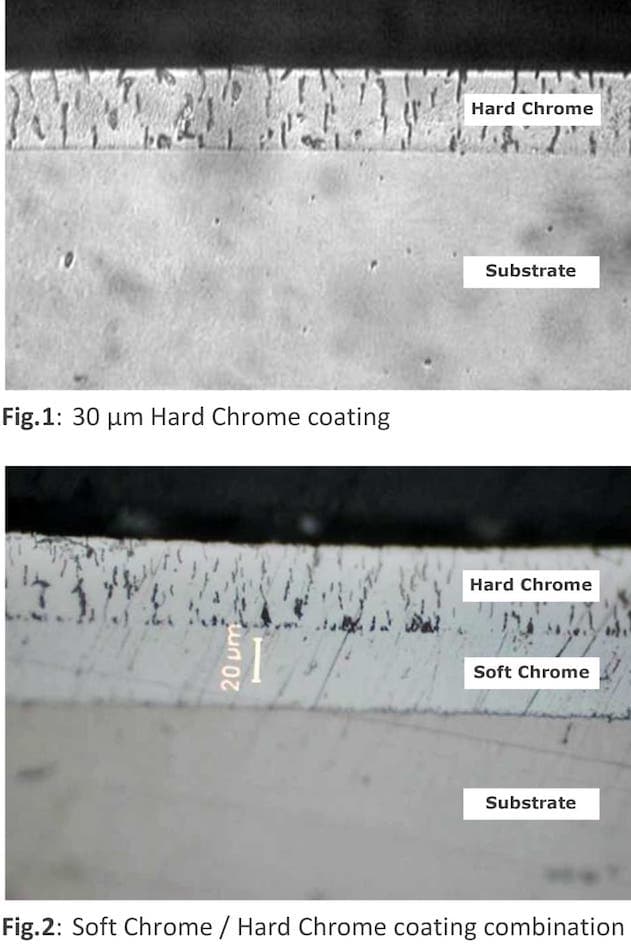 A. Perhaps you have a different name for this process (I attach a photo of such a two-layer coating). In Russia, this method of increasing corrosion resistance is very common. However, not all tank materials are resistant to 70 °C.
Nik Erm
- Nizhniy Novgorod, Russia
---
A. Nice micrograph. Some Americans may be familiar with this under this name or a different name, but again I personally wasn't -- so thanks again.
Luck & Regards,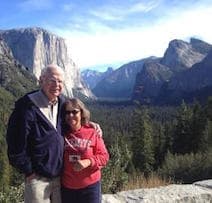 Ted Mooney
, P.E. RET
Striving to live Aloha
finishing.com - Pine Beach, New Jersey
---
---
! It is strange that in your country there are no additives in the chromium electrolyte that would allow avoiding hydrogenation of the coating and substrate, thereby avoiding the appearance of cracks and pores responsible for corrosion, as well as chips and flaking of the coating at large thicknesses. This is common in Russia. Sometimes, customers require 600 hours of NSS. In the photo there is a plate with a chrome coating of 150 microns on each side, the microhardness of the coating is 1050HV, bent three times by 180 degrees, without delamination.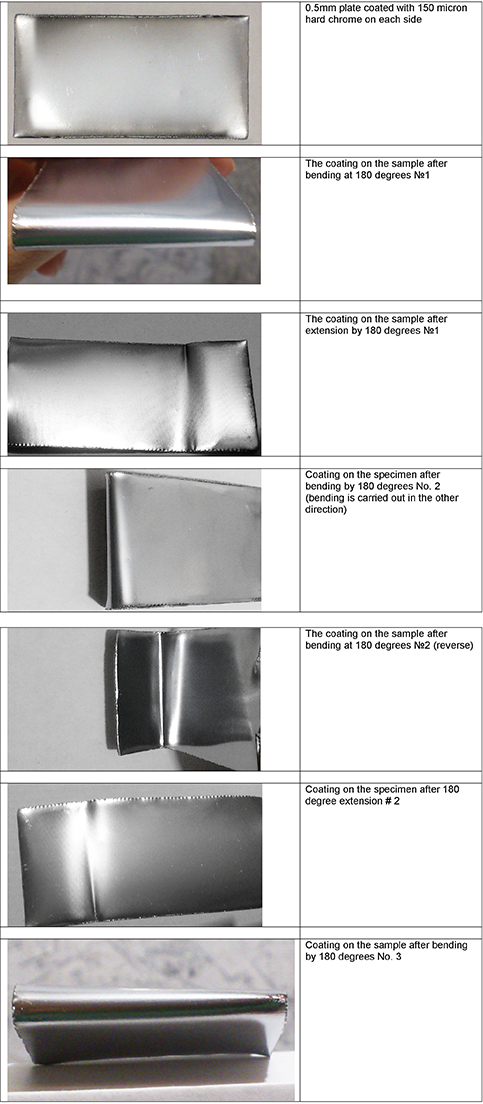 Nik Erm
- Nizhniy Novgorod, Russia
---
---
Q. Can you tell me what kind of "additives in the chromium electrolyte" do you use to avoid "hydrogenation"? Maybe I can find a similar here in Mexico.
Carlos Salinas
- Monterrey, Mexico
August 30, 2021
A. Hi Carlos. While waiting for Nik to get back to you, you might want to review this patent application for double-layer chrome plating.
https://patentimages.storage.googleapis.com/a4/9c/6b/84b3bef3acc559/EP1215304A1.pdf
I don't know the actual current patent situation, and what you may be prohibited from doing, but this patent application is interesting and easy reading. An alternative which is apparently widely used in India on motorcycle components is nickel plating underneath the hard chrome layer.
Luck & Regards,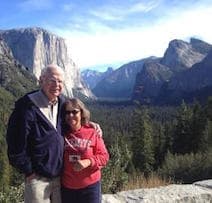 Ted Mooney
, P.E. RET
Striving to live Aloha
finishing.com - Pine Beach, New Jersey
---
? Carlos, did you manage to try the proposed method and get some results?
Nik Erm
- Nizhniy Novgorod, Russia
December 16, 2021
---
A. After chrome plating there is not any grinding process.

Many problems occur when grinding after plating:
1) micro crack
2) heating
3) peel off, etc.

It's all Reasons of sst failure,
Also work on grinding process before plating:
1) coolant
2) grinding depth cut
3) grinding cutting speed
Ranjeet k Singh
- Pune mh India
October 7, 2022
---
---
---
Previous closely related Q&A's, oldest first:
Q. We have parts with 20 micron coating thickness of electrodeposited hard chrome plating. The customer's requirement is 200 hrs of salt spray testing with less than 10% rust. Can it be met? Also is there any standard which specifies coating thickness vs no. of hours of salt spray test ASTM B117 [affil. link] .
Kiran Dingare
- Satara, Maharashtra, India
January 29, 2010
A. Hi, Kiran. Hard chrome plating is not particularly corrosion resistant because it tends to be cracked or porous. 96 hours is a more typical requirement, but 20 microns is minimal and I think it offers virtually zero chance of resisting 200 hours. Why is the component hard chrome plated? What is it made of? Why isn't it nickel-chrome plated? A lot more info is needed. Good luck.
Regards,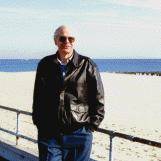 Ted Mooney
, P.E.
Striving to live Aloha
finishing.com - Pine Beach, New Jersey
---
Q. Thanks for your reply.

Because of cost advantage we are preferring the Electroplating of hard chrome.

This is spool of the body & some part will be outside the body. So salt spray testing ASTM B117 [affil. link] is needed on OD & some part to which level is attached.

Material is medium carbon steel for this part.

Can we achieve 200 hrs salt spray testing by increasing the plating thickness from 20 microns to 25 or 30 microns?

Is there any standard for plating thickness vs salt spray testing hrs?
Kiran Dingare
[returning]
- Satara, Maharashtra, India
February 3, 2010
A. Hi, Kiran. Unfortunately we'll have to wait for input from someone who does similar parts and has some specific experience for a more definitive answer, but my general feel is that hard chrome plated parts of this general range of thicknesses will not resist a salt spray test.
Regards,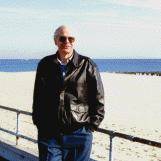 Ted Mooney
, P.E.
Striving to live Aloha
finishing.com - Pine Beach, New Jersey
---
A. Dear Kiran,

One way to increase the corrosion resistance to 48 hours CASS is to Duplex Nickel plate the parts with 15 microns of the double layer and then go for Hard Chrome. All motorcycle front forks are plated this way.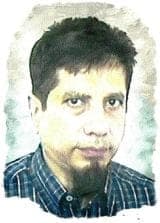 Khozem Vahaanwala
Saify Ind

Bengaluru, Karnataka, India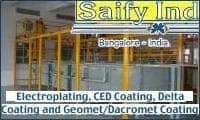 ---
A. Hi,

I don't think you can achieve 200 hour in duplex together with electrolytic nickel in 15 µm and 5 µm hard chrome. Maybe together with Electroless nickel you can achieve about 100 hour. I also don't think you can get it together with PR hard chromium. But PR together with a first layer of Electroless nickel can give you a better corrosion protection.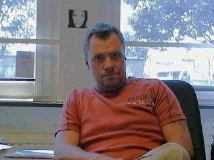 Anders Sundman
4th Generation Surface Engineering
Consultant - Arvika,
Sweden
---
A. Dear Sir,

I think Mr. Kiran is referring to Neutral Salt spray Test. It can be achieved with Nickel undercoat, preferably of sulfur-free Semi bright Nickel layer which can help getting improved corrosion resistance.

First, we need to confirm what test is specified in specification. There are three versions of Accelerated corrosion tests, CASS being most severe of them and is generally specified for Automotive components.

Regards,
Dilip Thakur
- Mumbai, India.
May 10, 2014
---
---
Q. Do you have a sheet which gives Micron coating in Nickel, Chrome and number of hours it can withstand Salt spray - Fog test? That would be of quite help in zeroing in.
Sunil
Sunil Godbole
Automotive electricals - Pune, Maharashtra, India
April 18, 2010
---
Q. How many hours of salt spray test does a hard chrome surface of 20 microns withstand on mild steel?
Jignesh Panchal
- India
May 3, 2012
---
---
Q. Can we achieve 500 hours salt spray test on ms seamless pipe having OD 219 mm, Length 1070 mm by duplex hard chrome plating.
How much coating thickness to be needed for the test?
Chandra Prakash
- Noida, India
July 22, 2013
A. I did a quick test with a couple mils of chrome on a test panel in a salt spray chamber, it took around 48 hours for corrosion to come up through the microcracks.

If you want corrosion protection, put some nickel down beneath the chrome. As long as the nickel is not porous, you should be able to pass however many hours you want in the salt spray.

You could try thin dense chrome below the hard chrome, but I have never done it so I can't promise anything.
Mark Robison
- Ogden, Utah
---
---
Q. I we have got some chromed rods, that are failing a salt spray test at 24 hours. I have picture to send for understanding what could be the root cause and what checks are needed in the process.
Lorenzo Sciazza
- jesi, italy
April 22, 2014
---
---
Q. Dear sir ,

We have a large chrome bath tank. Three months before all rods hard chrome crossed above 500 hrs NSS ... but now at 90 hrs are not passing the test. Please suggest what are all the causes.
A . Jayapraksh
chrome plating - hindupure Andra pradesh India
September 22, 2018
---
"Trouble in Your Tank: Handbook for Solving Plating Problems"
by Larry Durney
from Abe Books
or

Affil. Link
Your purchases make finishing.com possible
A. Hi Jayapraksh. You are unaware of anything at all changing? And the appearance is still acceptable and identical?
As Larry Durney tells us in "Trouble in Your Tank" .
it will probably prove much easier to really study and work through your history to figure out what changed, than to try to figure out what changed from the fact that it's not working anymore because -- as your question implies -- there are so many possible causes.
But if you want to start tabulating stuff, from chrome concentration to sulfate ratio, operating temperature, current density, certified analysis of steel rods, plating thickness, etc., readers can give a try to figuring out what is out of spec. My bet is you stopped doing something 90 days ago and the resultant failures are building up, rather than switching on like a light switch. Keep us posted please.
Still, 500 hrs NSS from chrome without an undercoat sounds rather unbelievable, so you might want to re-audit those earlier results.
Regards,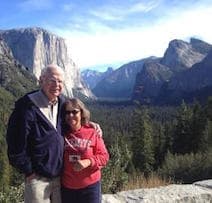 Ted Mooney
, P.E. RET
Striving to live Aloha
finishing.com - Pine Beach, New Jersey
Ed note: Corrosion resistance and salt spray testing of chrome has been a perennial issue. Readers may wish to also review closely related thread 47178 and thread 20186.