Live! From Pine Beach NJ: The world's most popular metal finishing website, and the internet's friendliest corner
topic 54204
Electrodeposited hard chrome plating vs salt spray requirement
A discussion started in but continuing through 2018
January 29, 2010
Q. We have parts with 20 micron coating thickness of elecrodeposited hard chrome plating. The customer's requirement is 200 hrs of salt spray testing with less than 10% rust. Can it be met? Also is there any standard which specifies coating thickness vs no. of hours of salt spray test ASTM B117.
Kiran Dingare
- Satara, Maharashtra, India
---
January 29, 2010
A. Hi, Kiran. Hard chrome plating is not particularly corrosion resistant because it tends to be cracked or porous. 20 microns is minimal and I'd bet it offers virtually zero chance of resisting 200 hours. Why is the component hard chrome plated? What is it made of? Why isn't it nickel-chrome plated? A lot more info is needed. Good luck.
Regards,
Ted Mooney, P.E.
finishing.com
Pine Beach, New Jersey
We need "Aloha" now more than ever
---
February 3, 2010
Q. Thanks for your reply.

Because of cost advantage we are preferring the Electroplating of hard chrome.

This is spool of the body & some part will be outside the body. So salt spray testing ASTM B117 is needed on OD & some part to which level is attached.

Material is medium carbon steel for this part.

Can we achieve 200 hrs salt spray testing by increasing the plating thickness from 20 microns to 25 or 30 microns?

Is there any standard for plating thickness vs salt spray testing hrs?
Kiran Dingare
- Satara, Maharashtra, India
---
February 3, 2010
A. Hi, Kiran. Unfortunately we'll have to wait for input from someone who does similar parts and has some specific experience for a more definitive answer, but my general feel is that hard chrome plated parts of this general range of thicknesses will not resist a salt spray test.
Regards,
Ted Mooney, P.E.
finishing.com
Pine Beach, New Jersey
We need "Aloha" now more than ever
---
March 10, 2010
A. Dear Kiran,

One way to increase the corrosion resistance to 48 hours CASS is to Duplex Nickel plate the parts with 15 microns of the double layer and then go for Hard Chrome. All motorcycle front forks are plated this way.
Khozem Vahaanwala
Saify Ind
Bangalore, Karnataka, India
---
March 13, 2010
A. Hi,

I don't think you can achieve 200 hour in duplex together with electrolytic nickel in 15 µm and 5 µm hard chrome. Maybe together with Electroless nickel you can achieve about 100 hour. I also don't think you can get it together with PR hard chromium. But PR together with a first layer of Electroless nickel can give you a better corrosion protection.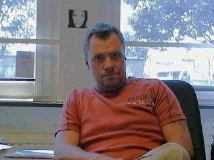 Anders Sundman
3rd Generation in Plating
Consultant - Arvika, Sweden
---
May 10, 2014
A. Dear Sir,

I think Mr. Kiran is referring to Neutral Salt spray Test. It can be achieved with Nickel undercoat, preferably of sulfur-free Semi bright Nickel layer which can help getting improved corrosion resistance.

First, we need to confirm what test is specified in specification. There are three versions of Accelerated corrosion tests, CASS being most severe of them and is generally specified for Automotive components.

Regards,
Dilip Thakur
- Mumbai India.
---
---
April 18, 2010
Q. Do you have a sheet which gives Micron coating in Nickel, Chrome and number of hours it can withstand Salt spray - Fog test ? that would be of quite help in zeroing in.
Sunil
Sunil Godbole
Automotive electricals - Pune, Maharashtra, India
---
May 3, 2012
Q. How many hours of salt spray test does a hard chrome surface of 20 microns withstand on mild steel?
Jignesh Panchal
- India
---
---
July 22, 2013
Q. Can we achieve 500 hours salt spray test on ms seamless pipe having OD 219 mm, Length 1070 mm by duplex hard chrome plating.
How much coating thickness to be needed for the test?
Chandra Prakash
- Noida, India
---
August 21, 2013
A. I did a quick test with a couple mils of chrome on a test panel in a salt spray chamber, it took around 48 hours for corrosion to come up through the microcracks.

If you want corrosion protection, put some nickel down beneath the chrome. As long as the nickel is not porous, you should be able to pass however many hours you want in the salt spray.

You could try thin dense chrome below the hard chrome, but I have never done it so I can't promise anything.
Mark Robison
- Ogden, Utah
---
---
April 22, 2014
-- this entry appended to this thread by editor in lieu of spawning a duplicative thread
Q. I we have got some chromed rods, that are failing a salt spray test at 24 hours. I have picture to send for understanding what could be the root cause and what checks are needed in the process.
Lorenzo Sciazza
- jesi, italy
---
---
September 22, 2018
Q. Dear sir ,

We have a large chrome bath tank. Three months before all rods hard chrome crossed above 500 hrs NSS ... but now at 90 hrs are not passing the test. Please suggest what are all the causes.
A . Jayapraksh
chrome plating - hindupure Andra pradesh India
---
September 2018
A. Hi Jayapraksh. You are unaware of anything at all changing? And the appearance is still acceptable and identical?
As Larry Durney tells us in "Trouble in Your Tank" =>
it will probably prove much easier to really study and work through your history to figure out what changed, than to try to figure out what changed from the fact that it's not working anymore because -- as your question implies -- there are so many possible causes.
But if you want to start tabulating stuff, from chrome concentration to sulfate ratio, operating temperature, current density, certified analysis of steel rods, plating thickness, etc., readers can give a try to figuring out what is out of spec. My bet is you stopped doing something 90 days ago and the resultant failures are building up, rather than switching on like a light switch. Keep us posted please.
Regards,
Ted Mooney, P.E. RET
finishing.com
Pine Beach, New Jersey
We need "Aloha" now more than ever


If you have a question in mind which seems off topic, please Search the Site