Live! From beautiful Pine Beach New Jersey: Welcome to the world's most popular metal finishing website
topic 54162
Low Temperature Powder Coating
January 21, 2010
I am looking to find some information on the absolute lowest temperature that a powder coating resin could be dried or solidified at. I have a very temperature sensitive substrate and need some very detailed coverage. I am looking at about a 100°F temperature ceiling, if this is not possible I will look at other methods.

I have heard about thermosetting resins that would crosslink at a certain temperature but I have not been able to find out what materials or temperatures are involved.

Thanks,
Ed Leoni
Engineer - Milford, New Hampshire
---
First of two simultaneous responses -- January 22, 2010
The lowest curing temp for powder that I've heard of is in the high 200 F range.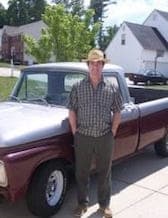 Sheldon Taylor
supply chain electronics
Wake Forest, North Carolina
---
Second of two simultaneous responses -- January 24, 2010
Are you sure you mean 100F and not 100C? Temperatures reached 113F in Victoria Australia last year. If it was possible to mf a powder that cured <100F it would be a very unstable product... veryshort shelf life. If it was a mistake and 100C is the correct temp; then UV cured powders may be worthwhile investigating. If 100F was correct... then even catalytic cured coatings are not worth evaluating as these usually involve an exothermic reaction.
Terry Hickling
Birmingham, United Kingdom
---
January 26, 2010
No, it was not a typo I meant 100°F. I am looking at a method to coat a very low melt point substrate. I was looking for something that could coat an extremely difficult part geometry.

The coating would later be fired in excess of 1900°F. However prior to this firing the "coating" (with the help of our current process shelling material) would need to undergo an autoclaving cycle.

I had read that there were low temperature thermally activated polymers being used in some resins and thought that this might be viable.

Thanks for the help.
Ed Leoni, Associate Engineer, Development
- Milford, NH


If you have a question in mind which seems off topic, please Search the Site