Where the world gathers for
plating, anodizing, & finishing Q&As since 1989
-----
How do I get an antiqued metal finish?
January 21, 2010
Hi,
I am working on making some belt buckles, and I like the look of the buckles produced by Kicking Mule: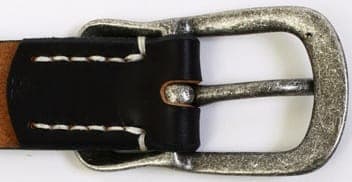 I have forged out some buckles of my own using mild steel, and then used both Ebonygrit abrasive and stainless steel shot in a vibratory tumbler to try to reproduce this look. My end results have been a matte finish on the exposed outer edges, and nothing that looks quite as regular as the buckle in the link. Is there a different finishing approach that I should be trying?

Thanks and Regards,
Dave
Dave Seidle
Hobbyist - Clifford, Ontario, Canada
---
January 21, 2010
Hi, Dave. I find the forging defect at 2 o'clock interesting. I am no expert in this, but would guess that it is either a blackened and relieved finish or, more likely, a black finish rubbed on with a sponge so as to not penetrate into those stress lines. I'd assume that there is a clear coat over it. I don't think you'll get it with a vibratory tumbler or blasting because it has those long very thin lines. I'm betting on Rod Henrickson to solve this one :-)
Regards,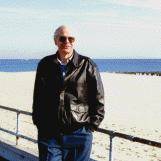 Ted Mooney
, P.E.
Striving to live Aloha
finishing.com - Pine Beach, New Jersey
---
January 22, 2010
Without a picture it's hard to say. But if you are referring to the Japanese made buckles imported by kicking Mule in Wisconsin I would have to say that they are pulling them out of the dies when they are still near red hot and plunging them in oil leaving the surface carburized and then de-greasing and coating them with some clear polymer or lacquer. Judging by the price of them they also may be color case hardened and then coated with polymers or lacquers. Case hardening would be the best option but either finish has to be coated or it will rust or wear off quite quickly. Both of these finishes require some specialized equipment to produce. I have faked color case hardening with an oxyacetylene torch and or cold blueing but to people in the know it is simple to separate the fake from the real thing. I have done color case hardening but it's a hit and miss thing and is pretty messy and expensive to set up. As far as a straight out of the die forged finish it is almost impossible to duplicate with any reasonable success. You can have almost every color of the rainbow in that type of finish plus silver and jet black. Even at $300 a copy I would be willing to bet that the Japanese are just pulling the forgings out of the dies and tossing them in oil. They charge $300.00 for the same reason that some makers can charge $2000.00 for a women's handbag or a pair of shoes. All the cool kids on the block have one and the other un-cool kids want one. As long as the fad lasts they will make them and when it die's they will look for something new. If I'm talking about the wrong buckles please post a picture or a link.

Rod Henrickson
gunsmith - Edmonton, Alberta, Canada
---
Ed. note: Sorry, Rod, the picture is there now.
---
January 25, 2010
Well as I suspected it's a forging. I used to get a lot of older gun parts like that which were made in Belgium 50 odd years back which looked exactly like that. As I said they have a set of dies made that cuts and shapes the part in one fell swoop in a huge press. The steel is pre heated to near red hot before it goes into the press to ease forming and wear and tear on the dies. Normally the parts would be cleaned up and polished but in this case they have been left rough and carburized. Kicking Mule also sells pre worn out blue jeans and stuff completely stone washed with designer holes in the knees and bum if memory serves. As I said it's a fad just like bell bottoms and Ace Ventura pompadours were when I was a kid 6 million years ago. If you wanted to invest a bit of money I'm sure a fab shop would make up a set of dies for about $2000.00 to $4000.00 and would probably make you 1000 pieces for an additional $3.95 per unit. I think if you dug deep enough you could find the exact same buckle some where made by the same company Japanese company selling for $9.95 at a clothing store all fully polished and pretty. Some one from kicking mule probably saw them in production or in a 3rd world country and said "cool! Lets leave them in the black and sell them with our worn out jeans." Remember that some people got very rich selling hula hoops, pet rocks and computer dogs. The Cliché, there is no accounting for taste, comes to mind! As far as faking the finish. Very difficult if not impossible.

Rod Henrickson
gunsmith - Edmonton, Alberta, Canada
---
January 25, 2010
Attn: Rod Henrickson's children, nieces & nephews --
In case the above technical discussion has gone over your head: Rod does not want a Kicking Mule belt for Christmas.
Regards,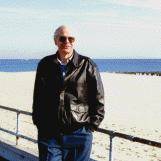 Ted Mooney
, P.E.
Striving to live Aloha
finishing.com - Pine Beach, New Jersey