Live! From beautiful Pine Beach New Jersey: Welcome to the world's most popular metal finishing website
topic 54122
How to get low current flow from a large rectifier
adv.
January 15, 2010
I have a rectifier that can deliver 18 Volts and 1000 amps DC and I have been using this without much difficulty to plate nickel pellets from a single anode bag in a Watts Nickel Bath on to two cathodes using a total current flow of 140 amps and a voltage of about 5 to 7 volts.

These last two numbers represent the lowest outputs I can get from the system but I would like to run some trials where the total current flow is only 80 amps ( 40 to each cathode ).

Is there some way I can make this large of a rectifier deliver current flow this low. Ripple has not been a factor at 140 amps total flow but I just can't get the current any lower than this even with both the amp and the voltage rheostats at the lowest possible setting.
Ronald Tripp
Plating Shop Employee - Johnson City, New York
---
January 21, 2010
Hi Ronald,

You can lower the voltage across the tank and the current by introducing electrical resistance into the circuit. Resistance boards for this purpose were once common but now are rare. You can make a resistor to do the job using a material such as stainless steel. I could help out doing some number crunching. Are you inclined to have a go?

If you have a spare tank, another approach is possible. Add two steel sheets each about two square feet in area as an anode and a cathode. Fill the tank with 5% w/v sodium hydroxide. Connect the electrodes of the tank in series with the supply to plating tank. This will lower the voltage and hence the current. If the current is still too high reduce the surface area of the anode and cathode. The process in tank is the same as in anodic cleaning.

With either system, heat will be generated in the region of 0.25 to 0.5 kW.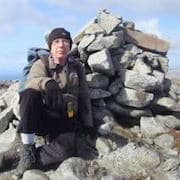 Harry Parkes
- Birmingham, UK
---
January 22, 2010
It sounds like your particular rectifier has a limitation that other rectifiers may not. My suggestion in your case would be to buy a small portable rectifier and some clamp on cable leads that you could attach to the anode and cathode bars. You may find it useful to have a small rectifier for other things such as low current density dummy plating for the removal of metallic impurities (such as copper) from the bath.

Jon Barrows
, MSF, EHSSC
Springfield, Missouri


If you have a question in mind which seems off topic, please Search the Site