Where the world gathers for
plating, anodizing, & finishing Q&As since 1989
-----
Copper roof on the Atlantic
January 16, 2010
Hi,
We are in the final states on deciding on a roofing material for a 1920 house on the Long Island sound. I inherently like copper in all its iterations. However, does anyone know about how long it takes the copper to go through its different color manifestations in this corner of the world. How long to get to sea green, how long will it stay a the olivey brown state. I'm am trying to guesstimate the aging of all the exterior finishes so stuff ages more or less harmonious (hopefully :).
Thanks in advance,
KDS
K Singh
architect/homeowner - Bridgehampton, NY
---
First of two simultaneous responses -- January 19, 2010

If bare and clean, it will be brown in less than a year, and with seaside exposure, it will be streaked with green soon thereafter. After five or ten years it will likely be mostly green with streaks of brown.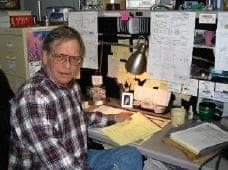 Jeffrey Holmes, CEF
Spartanburg, South Carolina
---
Second of two simultaneous responses -- January 19, 2010

That depends on a great number of factors. Location and the copper alloy are the larger factors.
UWF used copper on their roofs a number of years ago and they stayed very bright for about 3 years and then turned a green color for several years and slowly turning brown.
USEPA in the same proximity to the gulf and only 20 miles away put copper on their admin bldg in 2005. It stayed bright for about one year and then turned brown. It is a deep chocolate brown now. The only green places are where the solder flux got on some of the seams.

So, it depends.
James Watts
- Navarre, Florida