Live! From beautiful Pine Beach New Jersey: Welcome to the world's most popular metal finishing website
topic 54107
Bright Acid Copper adhesion issues
January 13, 2010
We are an electroplating job shop in MN. We have been experiencing poor adhesion on parts coming out of our Acid Copper bath. There is no blistering and the nickel going in (from 3 different nickel baths) all looks good and has great adhesion.

The racked copper looks OK immediately after coming out of the bath, but after gently dumping the parts into a box, it scrapes off. We have not changed amperage or chemistry recently but changed anodes about 6 months ago. We have been experiencing this issue for around 1 month, and it is progressively getting worse.

Do you think this is anode or chemistry related?
Paul Magnan
Plating Shop Manager - Isle, MN, USA
---
First of three simultaneous responses -- January 15, 2010
Hello,

are you really sure about the good cleanliness of the parts prior getting plated? What about your additives, how they get added?

Suggestion:

1) Review Pre-treatment
2) Check your chemical composition in your bath and make an hull cell at your lab of your actual copper and of an "master sample"
3) Make active carbon treatment and after a dummy plating

Best regards,
Dominik Michalek
- Sydney, Australia
---
Second of three simultaneous responses -- January 16, 2010
Acid copper, when it looks good is very soft and stress free. The only reason it can scrape off a nickel plated surface as you describe is an absolute lack of adhesion. First, make sure the nickel underplate is not coming off too. If not, it must be a passivation and/or cleanliness issue. Make sure the parts enter the copper wet and live. Check for good contact with the busbar and check your rinse tanks, specially oil floating films.
Guillermo Marrufo
Monterrey, NL, Mexico
---
Third of three simultaneous responses -- January 18, 2010
Hi,

It seems that the bath is contaminated by organics and dyes, I would suggest it have a batch carbon treatment, or check on the activation dip after the copper plating, may be add some hydrogen peroxide (small qty) in the acid activation bath.

Next check the content of copper metal.
Hope it helps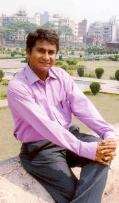 Praveen Kumar
plating process supplier
Mumbai, India
---
March 2, 2010
Hello Paul,

When I saw poor adhesion concerning acid copper, I had a bad electrical contact onto the cathodic bar or/and the hook. So, I suggest you to clean cathodic bar/contact and check electric circuit.

You can have an organic pollution due to nickel brighteners overdose, you can check this option if you have problem to run chrome after this nickel plating.

Hope it can help you,
Nicolas Duthil
- Bordeaux, FRANCE
---
March 2, 2010
It is very common this problem, which I can recommend is to use phosphor copper anode and verify that this in 80 ppm chloride ion and thus ensure good ductility and of course it is important to clean and rinse cycle
Oscar Villalobos
- Guadalajara, Mexico


If you have a question in mind which seems off topic, please Search the Site