World's #1 finishing resource since 1989
No login needed: Chime right in
topic 54105
Aluminium addition to Galvanising Kettle
A discussion started in 1999 and continuing through 2020 so far.
Adding your Q. / A. or Comment will restore it to our busy Current Topics page
1999
Q. As one of the most modern fabrication plant here in the Philippines, we also have the largest galvanizing shop. The most common problem that we encounter is on the surface finish of the galvanized item. We traced this to the aluminum content. Please advise us what the exact amount/percentage of aluminum to be used in order for us to have a near perfect finish for all the galvanized products. Also, I would like to inquire as to what equipment will be used in order to galvanize bolts and nuts without having it rethreaded after galvanizing. Please advise where we can find said equipment.
Thanks a lot and more power to your webpage.
Best Regards,
Jun C. Capa Production Manager BF Metal Corporation
Jun C. Capa
BF Metal Corporation Manila, Philippines
---
---
January 13, 2010
Q. We are currently adding Al and Ni to out Galvanising kettle using the traditional method.

We have learnt that you have a possible technique that could save us thousands of $ per annum. We are eager to learn more about this.
Steven Evans
Galv Service Provider - Adelaide, SA, Australia
---
January 15, 2010

A. Steven,

Are you a galvanizer or do you provide galvanizing services and products?

What is the "traditional method" of adding Al and Ni to your galvanizing kettle?

When you say "We have learnt that YOU have possible technique that could save us thousands of $ per annum." Who is "YOU?"

Are you having fires? I hope the fires are put out by now.

Regards,

Dr. Thomas H. Cook




Galvanizing Consultant - Hot Springs, South Dakota, USA





---

January 18, 2010

A. Who are you asking your question of, Steven?

There are several methods available for adding A and Ni. You mentioned the "traditional" way, but thats not vey descriptive. What method are you using that you consider "traditional"?

Methods include:
Al:
adding pure Al in wire or long section. (not very effective).
Adding an alloy of Al and Zn, % mix varies but typically 5%Al.
Adding higher Al secondary zinc ingot.
Buying Zn ingot with Al already in.

Ni:
Adding master alloy of perhaps 1-2% Ni.
Adding Ni granules, or balls.
Adding special Ni tablets with some additives to get dissolution.
Buying it already in the Zn ingot.

Geoff Crowley




Crithwood Ltd.





Westfield, Scotland, UK





----
Ed. note: Sorry, in converting Steven's posting from email to the web we accidentally deleted his "Dear Dr. Cook" salutation. But it appears to have been a fortuitous accident, better opening it up more to public response :-)
---
January 18, 2010
Q. Thanks for the responses.

1) We are Galvanisers of general products.

2) We use the "traditional" Zn + Al alloy bricks to add Al to our kettle.

3) We were told Dr Cook has technology available to save on Al Addition costs
We have a break from heat waves and thankfully no fires at the moment. Thanks for the concern.
Steven Evans
[returning]
Galvaniser - Australia
---
January 19, 2010
Q. I worked in the steel industry for many years. We used Al wire feed into the molten steel as a means to kill the steel. Al has higher affinity for oxygen and reacts with it removing O from steel.

I have no data on costs of capital and or consumables, but this concept should work well in the galvanising industry for adding Al to Zn kettle. We could experiment and develop a similar technique. Being impatient, I would prefer to use proven existing technology.

Is this technology commercially available for galvanisers?
Steven Evans
[returning]
galvaniser - Adelaide, Australia
---
January 23, 2010
A. Problem is that adding Al to steel is easy (MP steel about 1490 °C, and casting temp typically 1630 °C or so).
But galvanizing temperature is about 450 °C, below melting point of Al.

It will dissolve, but slowly.

Geoff Crowley
Crithwood Ltd.

Westfield, Scotland, UK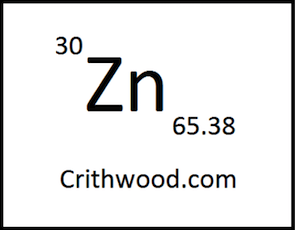 ---
January 26, 2010
A. Steven:

From our e-mails and phone conversations you know that I have advanced technologies, a small part of which allows you to never purchase Al/Zn brightener. With the main features of this advanced technology and with proper formulation, control, and use of quadraflux, I expect to eliminate your use of nickel (which according to the CDC causes lung and nasal cancer). In addition, if you follow historic results, the ash reduction and thinner zinc on the product could be substantial additional savings. (World-wide about 150 galvanizers use this advanced technology to advantage beginning in 1992.

[Ed. note: Dr. Cook quantified these potential savings but we have deleted the numbers from the above discussion because Steven may not wish his sizes and production figures which were discussed in private conversation to be publicly posted.]

I have already recommended that at your next kettle change to increase your kettle furnace to 100% firing (10,000 Btu/sq.ft./hour through the side wall heating zone; with proper air/zinc protective insulation to prevent wash-line erosion, and zinc/dross protective insulation to prevent deep kettle burn-through) so as to provide production of about 20 MT/hour. An end-fired kettle gives more production and uses 25% less natural gas. Kettle lifetimes are expected to be 10+ years. By doing this you can galvanize at a reduced temperature and reduce the reaction of the reactive steels.

Also as you know I recommended the acid rinse water treatment system (uses no chemicals; but requires 3KW of electricity to operate) to keep the non-volatile iron (+2) chloride low in your flux to allow short kettle cook-out times. For reactive steels each minute in the zinc gives 25 additional microns of zinc thickness.

The spec. for Al/Zn brightener bar is ASTM 860. Brightener bars can contain ANYTHING, including iron, copper, tin, cadmium, lead, silicon, magnesium, etc. Thus these brightener bars (from unreliable sources) could burn out a kettle, cause thicker zinc on the product, cause more dross, more ash, be toxic, cause white rust, etc.

Ash and dross can contain nickel.

Regards,
Dr. Thomas H. Cook
Galvanizing Consultant - Hot Springs, South Dakota, USA
---
---
January 15, 2017
Q. I work in a galvanizing wire factory. We galvanize wire of diameter 50 mm to .5 mm. We are using aluminium alloy (ZAMAC 3 containing 3-4.5% Al) to add brightness to the wire.
I wold like to know the % of aluminium that must be maintained in zinc bath. At present the aluminum % is 0.01%.
Mozi Machu
galvanizing company - chennai, tamilnadu, India
---
January 18, 2017
A. If you are not facing any problem in process of Galvanizing, then let it be at 0.01%. As such, apart from specifications, Galvanizers are using up to 55% Al in Zinc Kettle (Galvalume).
Umesh Dalela
Galvanizers & Consultants - Delhi, India
---
---
Why can't we add pure aluminum to galvanizing kettle?
November 22, 2020
Q. I have one question please,
Why should we using alu/zinc alloy?m i mean what is the problem of adding pure aluminum directly to the kettle?
Mohamed Saeed
- Jeddah, Saudi Arabia
---
November 26, 2020
I once knew of a plant that added pure aluminium in error. Ended up with excess %Al (about 3% if I remember), and the whole kettle contents was unusable and had to be pumped out.
In theory there's nothing to stop adding pure Al, but the solubility is lower than in the 5%Al 95%Zn alloy. It won't melt (Al MP = 660 °C, versus Zn 419 °C, and kettle temp probably 450C), but will slowly dissolve. So this is more like adding rock salt to hot water - doesn't melt, but slowly dissolves.
It's less controllable in end result, and slower, so why choose the hard route that gives unpredictable results?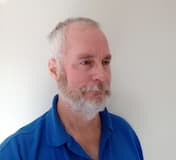 Geoff Crowley
Crithwood Ltd.

Westfield, Scotland, UK