Where the world gathers for
plating, anodizing, & finishing Q&As since 1989
-----
Can gold be reclaimed from old ceramic dishes with gold trim on the edges
China Paint, Gold
on eBay or


(as an Amazon Associate
& eBay Partner, finishing.com earns from qualifying purchases)

Q. I have a set of Bavarian china trimmed in 22 karat gold and there was a lot of gold on these plates. I have a 10 piece setting with platters and bowls. I want to sell it but I can't seem to get a price on it, or I'd like to have the gold reclaimed from it.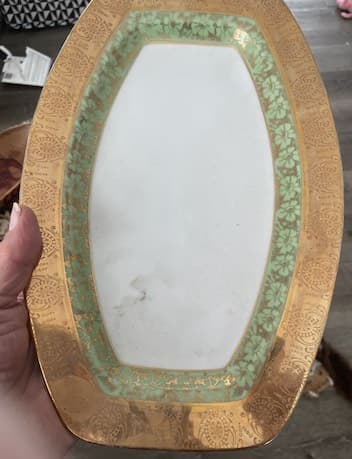 Trying to find out whether anybody can help
Debi R
[last name deleted by Editor]
Retired - Mays Landing New Jersey
May 1, 2022
A. Hi Debi. The question of recovering the gold is already answered on this page, and you may not like the answers :-(
There are lots of sites offering 'instant appraisals', but they're pay sites, so you might first look for Bavarian china edged in gold on eBay or on Etsy to see prices and competition.
Luck & Regards,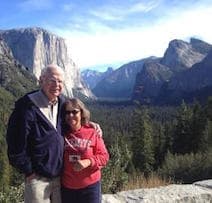 Ted Mooney
, P.E. RET
Striving to live Aloha
finishing.com - Pine Beach, New Jersey
A. I have processed/recovered gold from china/plates, etc. However you will need a trash can filled with item to get anything back since it's generally plated in micrograms. The items I acquired came pretty much free. However, as an experiment I purchased gold trimmed items (very Selectively) to the tune of $100. I'll be doing the procedure to remove, drop and melt. Once completed, I'll report back. I may even refine twice to ensure .995
Big "Z" Ron Zastocki
Hobbyist now-Retired - Old Bridge, New York
October 8, 2023
---
---
↓ Closely related postings, oldest first ↓
---
---
Q. Would it be profitable to reclaim gold from broken antique china dishes and if so what process should be used?
Mike Job
treasure hunter - Lockport, New York, USA
January 13, 2010
A. It's normally very thin and is a waste of time and effort to try and recover the gold. From my experience, the gold value usually runs about $0.05 per square inch, or less, of the area covered by gold.
Chris Owen
- Nevada, Missouri, USA
A. I find that a general response that it is not worth the time or effort to reclaim gold from pottery pieces or fine china assumes that the gold is only a small percentage of the piece that can be processed -- you have mirrors, picture frames, china jugs, all kinds of possibilities. And also a more meaningful response would not be put into a scale that relates to sq inches; it has to be converted to gold value and oz. -- that way a true recovery value can be calculated.
Earl Olmstead
- Hermitage, Pennsylvania
May 9, 2011

Thanks for your thoughts, Earl! But Chris has generously answered more than 125 questions here, and operated his own well-respected gold recovery website for decades, so offer your own answers but please don't cast them as criticisms of his posting.

We have a quarter million questions on this site divided into 60,000 topics and this one particular topic focuses on the gold edging on antique china dishes, not on whether there is recyclable gold in mirrors, picture frames, electronics, etc. We have many threads on those topics. I think that Chris' answer that they are worth roughly $0.05 per square inch of gold-covered area was extremely helpful and takes into account the usual and common thickness, purity, density, and value of gold fired onto china.
Short of doing the recovery and losing money on it, or investing in very expensive analytical equipment, how can Mike estimate the ounces of gold and value of the edging on his china to determine whether it is worthwhile? Thanks again.
Regards,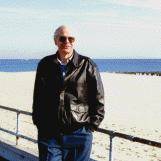 Ted Mooney
, P.E.
Striving to live Aloha
finishing.com - Pine Beach, New Jersey
September 21, 2012
A. I disagree with the "square inch" assertion, and agree with "Earl". ONLY if someone has melted down the gold and weighed it can you determine the value. I actually have some now and am going to do so and will re-post the results.
Mike Johnson
- Dillon, Montana
August 25, 2023
A. Hi Mike,
I still trust Chris' many years of broad experience in gold recovery and doubt that the gold edging on China can be recovered at an economic gain ... but good luck, and we'd be happy to learn to the contrary when you report back.
Luck & Regards,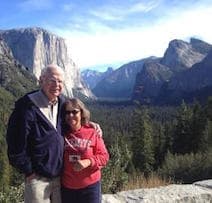 Ted Mooney, P.E. RET
Striving to live Aloha
finishing.com - Pine Beach, New Jersey



---
---
Q. I have a broken French Limoges bowl with VERY thick gold leaf grapes on the exterior. Is there a way to remove the gold?
Sheila Cook
- portland, oregon, US
August 12, 2014
A. Hi Sheila. If it's that thick, scrape it off with a razor sharp tool. Make sure you're wearing goggles [adv: item on eBay & Amazon]; you don't want a pottery chip or the corner of a razor blade in your eye. Good luck.
Regards,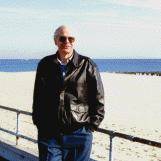 Ted Mooney
, P.E.
Striving to live Aloha
finishing.com - Pine Beach, New Jersey
A. The problem with recovering gold from glass or ceramics is that what you see is not surface gold. It is very finely divided gold suspended in a glaze. That is, the gold metal is dispersed in a low melting glass.

There is no practical method for an amateur to extract it and professional refiners do not find it economic, even at today's gold prices.

Sorry but old glazed pots are zero value scrap.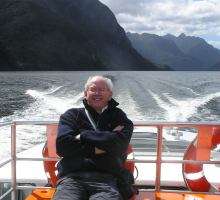 Geoff Smith
Hampshire, England
---
---
Q. Good morning! I have a very large cornucopia vase totally covered in gold with embossing. It's from the 1930s and I believe purchased in Italy. Is there a way to determine if the gold is real without destroying the vase.
Thank you
Gerry Morgan
- Benson, North Carolina, USA
January 25, 2019
A. Hi Gerry. There are acid tests for gold as described in topic 42765, and there are electronic gold testing machines. And if you have a friend at a scrap yard, an X-ray fluorescence alloy sorter / scrap sorter [adv: item on eBay & Amazon] can determine that without even touching it. You can search the site for "gold testing".
But if you feel that this piece might be valuable, I think you should take it to a reputable antique dealer for assessment. As we see on Antiques Roadshow, expertise and historical knowledge easily trumps testing.
Regards,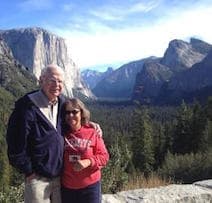 Ted Mooney
, P.E. RET
Striving to live Aloha
finishing.com - Pine Beach, New Jersey
A. Ceramic gold glazes are effectively encased in glass.
Neither chemical or electrical testing will work.
X-ray fluorescence analysis should be fine if you can find someone with the kit.
However the gold value of a glazed vase is near zero and reclaiming any gold would be extremely difficult and far outweigh the reward. Not to mention destroying the vase.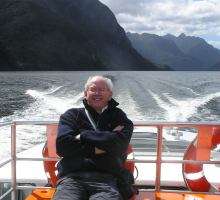 Geoff Smith
Hampshire, England
A. If you think it might be a significant amount the answer to the question how do you go about reclaiming it is to crush into a fine powder and pan it as the gold is significantly heavier it will remain the last thing in the pan.
angela wilson
miner assayer of rock and precious metal - san diego california united states

Great advice ... simple and safe to do.

Thank you.
m whit
- Tacoma, Washington
August 12, 2022
---
---
Q. Hi, my name is Lyn and I recently inherited my grandmother's china set. My cousin shipped it from California & many of the plates broke. Would it be worth salvaging the gold on it? There's a lot of gold it seems.
Lyn Morales
- Whigham, Georgia
April 8, 2019
A. Hi Lyn. It sounds highly unlikely to me, but take one broken plate to a "We Buy Gold" shop and see what they say. As Geoff notes, even testing it is difficult.
Regards,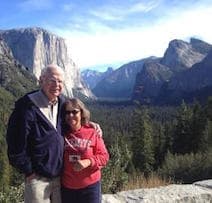 Ted Mooney
, P.E. RET
Striving to live Aloha
finishing.com - Pine Beach, New Jersey

Thanks Ted!
Lyn Morales
[returning]
- Whigham, Georgia
April 8, 2019
---
---
Q. I have about 200 square meters of glass as described in this link: http://www.artlaminatedglass.com/sale-11163673-24k-gold-solid-double-laminated-glass-frameless-tinted-reflective-glass.html
Any comments on A - Reclamation of the gold, or B - Removing the gold to sell the glass?
Andre Coetzee
- Klerksdorp, North West Province, South Africa
April 27, 2019
Ed. update Aug. 2023: that domain is currently for sale.
A. Hi Andre. That link is an offer to sell glass of almost any thickness, almost any type, any color, with any kind of edges, for architectural, furniture or automotive use, and there is no indication how much gold is on it.

I'm not an expert on such glass, but quick googling indicates that such gold coatings sometimes approximate 20 nanometers in thickness. If that estimate is about right, there could be 4 cc's of gold there, which isn't insignificant -- but I don't know how to practically recover it. We'll see what, if anything, other readers say :-)
Regards,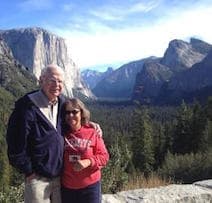 Ted Mooney
, P.E. RET
Striving to live Aloha
finishing.com - Pine Beach, New Jersey
---
---
Q. Hi there!
How can I confirm that my very old ceramic lamp is gold-plated?

Thanks in advance,

XS
Xavier Stephenson
Hobbyist - Montreal, Canada
September 16, 2019
A. Hi Xavier. It probably isn't; it's probably a gold paint fired onto the ceramic like the gold edging on some dishes. You probably have thoughts in your mind that you haven't shared with us, but sorry I don't understand what you're asking yet.
Regards,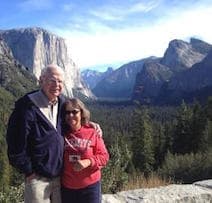 Ted Mooney
, P.E. RET
Striving to live Aloha
finishing.com - Pine Beach, New Jersey
A. If you really believe your dishes, glasses and whatnot might be of high value ... As these gentlemen have suggested, you need to first think of how much it would cost to take it off, then to extract it from whatever the substrate.
I'd highly suggest first though to look on an art website for genuine gold leaf (or whatever metal it is you happen to have stuck on those plates, etc.). I believe just visualizing how much gold is in a book of gold leaf and then realizing the cost to extract it from all sources, I think you'l begin to get a sense of how much it costs for the volume you have. If the item you have is 100X the amount of gold in one of those books, then by all means, bring it to someone for evaluation. If it is similar, I wouldn't bother. If it is somewhere in between, recognize the amount of work involved in taking it off and then separating it. Chances are you'll still come up short for making money because something that has that much gold is typically considered "jewelry" or the like.
Unless you're a former Russian Czar, the gold was used for decorative purposes and not really to enhance the value. No one would have put that much money into investing in kitchenware, etc. that could be broken or go out of style. They would have put it into gold bars. There's no practicality to people putting enough gold on everyday items back then or now! I had some beautiful gold Gucci water glasses. You think Gucci, you think chances are it's a decent amount of gold. But nope. It was just for decoration. Not even Gucci wants to part with their money to put it on an everyday item! lol. I'm just trying to help some people to see the practical side of this. Trust me, I'm just like everyone else that wishes it were valuable. But it is very, very rarely the case.
Doreen Nacht
- Princeton Junction, New Jersey
December 15, 2019
---
---
Q. I recently inherited my mom's English bone China dinnerware, complete service for 12. (Dinner plate, salad plate, dessert plate, bread plate, dinner bowl, soup bowl, finger bowl, cups and saucers, as well as multiple serving dishes.) it would have been purchased between 1930 and 1940. Some of the items are well used, many years of Sunday dinners, and the gold is flaked or thinned. I do not have the room or the requirement for such a large dinner set. I have spoken to some local antique dealers but no one is interested. But I don't want to just throw them in the landfill either. I thought if it was possible to reclaim the gold, I might be able to make a small piece of jewelry as a remembrance. I am not looking to make a fortune from this, but I also don't want to spend a lot for naught. I really have no idea how difficult the process would be, how much gold may be available to reclaim, or if it might be enough to make a piece of jewelry, I am looking for some guidance, comments, or suggestions.
Kate Chambliss
- Alfred New York
March 13, 2022
A. Hi Kate. You might compare your set to the other gold trimmed English bone china on eBay and decide whether or not to make the effort to list it on eBay. If you can't sell it, I'd suggest displaying the one or two best small pieces in a china cabinet as a more powerful remembrance as well as a far more practical one.

Or, if you have a good sized attic, basement, or garage, store in away for your grand-daughter or great grand-daughter. Tastes change, styles come and go, and what is out of style today might be tremendously appreciated by a future generation.
Luck & Regards,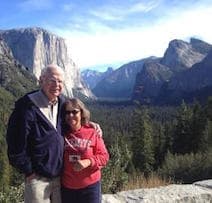 Ted Mooney
, P.E. RET
Striving to live Aloha
finishing.com - Pine Beach, New Jersey
---