Where the world gathers for
plating, anodizing, & finishing Q&As since 1989
-----
Can inhaling aluminum fumes cause Parkinson's?
January 4, 2010
Q. I'm 34 years of age I used to work in a foundry in northern Ireland for 5 years when I was 24 before the end of my fifth year working there I started to shake a lot. My job was aluminum hand pourer. We had no air breathing apparatus, nothing, no air ventilation whatsoever. Eventually my shakes got worse. Doctors didn't have a clue. Eventually I was diagnosed with Parkinson's at 29. Was wondering has anyone experienced anything similar and is there a link to my condition and exposed to aluminum fumes. I'd appreciate any information.
Kieran Whoriskey
foundry plant worker - Northern Ireland
---
January 15, 2010
A. I am not a clinician so my views do not carry any authoritative weight, but a brief trawl of the internet does suggest in many studies that there is a link between aluminium and Parkinson's disease. There are other factors, such as genetic inheritance, but this is quite rare. There is also a link with parkinson's disease and iron, mercury and manganese. but given the conditions in which you were working I think it is most likely the aluminium that has caused you parkinson's disease. A biopsy and testing for aluminium would be one thing you might consider.
hope this helps
Mark Lees
- Isle of Man, Great Britain
---
February 5, 2010
Q. Thanks for your information I have new information regarding my condition. I was exposed to cure resin which contains phenol and many other toxic chemicals which when in contact with molten aluminum gives off lethal fumes.
My job was hand pourer and I was exposed to the aluminum coming in contact with this resin. I had no breathing equipment of any kind for 5 years. I'm 34 years old diagnosed with Parkinson's. I've had this condition since I left the foundry at 26 … My question is can being exposed to this chemical cause neurological conditions such as Parkinson's. I would love anyone with answers to my query.
Kieran Whoriskey
(returning)
foundry plant worker - Northern Ireland
---
February 28, 2010
A. My wife has Parkinson's. She has lived next to a large steel works for 37 years of her life. My father worked in an electroplating firm and steelworks -- he has Alzheimer's. My brother's mother-in-law lived next door to a small foundry and she had Parkinson's. My next door neighbor where we live now had Parkinson's. She, like my wife had lived next to a large steel works owned by the same firm.
My wife only worked for a few years when she left school. Since then she has stayed at home to bring up our children.
Both my wife's father and the husband of the lady next door to me both worked at the steel works.
Both the neighbors have died in the last year due to old age. My wife was 44 when she took ill 8 years ago. She has not done anything except bring up the kids and holidays.
R Lunn
- Leicestershire, United Kingdom
---
March 2, 2010
Q. I used to work in a foundry for 5 years and my job was hand pourer and the conditions were so bad the health and safety was so so poor there was no air breathing masks at all, no extraction fan units to suck away the fumes of the machines; the place was a mess there was always a cloud of grey smoke clinging to the ceiling. Now I was 20 when I started work there I was 100% in the health department and after 5 years working there I notice myself shaking a lot. it got that bad where I couldn't use the ladle to pour the aluminum so they put me on the sick I had respiration problems. Doctors didn't have a clue. 5 years later at age of 30 diagnosed with parkinson's this illness does not run in my family. A few months ago I found out that the plant was bringing in illegal chemicals and I have the proof because I have one of the labels that was on one of the containers and the health risks on the label are shocking . I know being exposed to this caused this illness I have today I'm sorry for your relative's illness I know it's not easy .... I'm trying to prove my illness is caused by this plant and I've the link it's hard to get people to listen I need biochemistry d,
Kieran Whoriskey
(returning)
foundry plant worker - Northern Ireland
---
March 24, 2010
Q. I'm a young man at the age of 34 suffering with shakes and tremors my balance is very poor I used to work in a foundry were I was exposed to a lot of aluminum fumes which was mixed with sand core resin which contains phenol when in contact with molten aluminum recreates a toxic grey fume!
There was no air respirators of any kind no ventilation plus no extraction fan to rid the fumes ! I was later diagnosed with Parkinsonism......
I know I got this condition by inhaling the chemicals ...... My question is Is there anyone who suffers from the same affects due to these chemicals please contact me as I would appreciate any information regarding
Kieran Whoriskey
(returning)
foundry plant worker - Northern Ireland
---
May 25, 2010
Q. Hello I was exposed to aluminium fumes and other chemicals for a period of five years by working in a foundry my job was aluminium hand pourer, I began to have a slight tremor and I found it very hard to take a deep breath, I later had to go on the sick from my job after the fifth year, I had no air breathing apparatus no nothing so I was breathing in these fumes on a daily basis.
My tremors started to get worse and my balance was beginning to deteriorate my age when this was happening was 26 years old at the age of 30 I was diagnosed with parkinson's.
I'm 100% sure I got this through breathing in these fumes.
Can anyone help me in finding out how I can go about getting tests done to know that this illness has been caused by breathing these fumes.
I've done a lot of research and I've done a test on the toxic metals that are in my body from a metal toxicity test taken from my blood and a lock of my hair and the test showed very high levels of aluminium, mercury, zinc, lead, magnetism these metals were off the chart!
I'm a young man now at the age of 34 with this awful disease its ruined my life!
All I want is answers to why I'm like this and maybe there's a cure for what I was exposed to?
I would love for someone to get back to me as I'm so determined why I'm like this? Plus I'm not going to let this beat me!
Thanks for listening.

kieran
Kieran Whoriskey
(returning)
foundry plant worker - Northern Ireland
---
May 25, 2010
A. Hi, Kieran. Sorry for your affliction :-(
You need to contact a lawyer/attorney/solicitor. The lawyer will attempt to prove that this illness is job related; and if he can, you will collect damages. I'm not sure how it works in Ireland, but here in the USA the lawyer works for a percentage of the recovered damages and it costs you nothing.
Regards,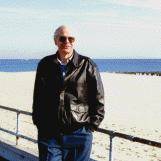 Ted Mooney
, P.E.
Striving to live Aloha
finishing.com - Pine Beach, New Jersey
---
June 30, 2010
Q. Hello I got a hair and urine sample test done and they found 12 times the limit of manganese, copper, lead, aluminum and mercury -- really high levels of these toxic metals -- and they told me that this the cause of my Parkinson's.
I am in the process of suing this foundry.
Kieran Whoriskey
(returning)
foundry plant worker - Northern Ireland
---
June 7, 2011
A. My father died of Parkinson's in 1983. He worked in the rolling mill for Alcoa for 25 years. I also had a close friend who was diagnosed with Parkinson's who worked for Bethlehem Steel for a number of years. My theory, which is just that, is that somehow the fumes of the molten metal or the friable particulates when breathed in effect the nervous system or reduce the levels of dopamine of such workers.
Mark Folineo
- Pomfret, Maryland, USA
---
January 18, 2012
A. My father worked in an aluminum Factory for over 30 years and was diagnosed with Alzheimer's in his 50's! We have no family history and I am convinced this is what caused it. Thought about suing but never got around to it as we were so consumed with taking care of him. I hope your case is resolved and you get what you deserve. These companies need to have better safety standards!
Jennifer Joyce
- Chicago, Illinois, USA
---
January 25, 2012
A. I was interested to read the posts on Parkinsons and aluminium. There is a post on You Tube by a researcher called Chris Exely. There seems a strong link between aluminium and Parkinsons. The interesting thing is that you can reduce your aluminium load by drinking silicon-rich mineral water. This is a known fact because it increases the amount of aluminium excreted in urine. Eventually you can reduce it to normal levels. The brand he recommended in the UK as best at this is Volvic. This would be a useful thing for people working in the casting industry to drink regularly to prevent Parkinsons and other metal toxicity diseases. It might also help those already exposed and at least prevent them getting any worse.

Regards

Angus.
Angus Murray
- Wrexham, United Kingdom
---
March 15, 2012
Q. I'm 36 years old diagnosed with Parkinson's at 29, having the symptoms at 24. I have a question regarding my illness and my former job as an aluminum hand pourer/ caster. I had an injury in the foundry where some molten aluminum landed on my right boot and melted through my boot and made contact with my skin causing a really bad burn on my right foot. I couldn't walk for 2 weeks. As I recall, my symptoms of Parkinson's began with my right foot rocking back and forth shortly after I received the burn to my foot. Later the tremors got worse resulting in PD years on. I believe this is what started my illness. I have a case against this company for many years fighting them. I would appreciate your thoughts and views on this situation as I believe that's how I got this cruel disease so young.
Thanks for reading this.
Kieran
Kieran Whoriskey
[returning]
- Londonderry, N ireland
---
December 4, 2012
A. I know there is a liquid product for removing metal toxins from your body. I found a distributor on the website www.NoBlood.org. It is a good site to find alternative therapies connected to low blood counts, allergic reaction in blood (which you should abound in, with your problem), and procrit/erythropoetin as a treatment for anemia, which may or may not accompany your symptoms from time to time. The use of blood, if you have a high allergic reaction in your blood already, is lethal. Procrit saved my life around 14 months ago, but doctors withheld it for 2 days. I found a doctor to support me. Let me know how you are doing. I know it becomes isolating when health weakens. Red clover tea is fantastic for cleansing all the organs. It is mild, don't add sweetener. A cup per day at least, helped me a lot.
Delores Doyle
- Highland, California
----
Ed. note Aug. 2018: Sorry, noblood.org no longer exists.
---
---
August 18, 2018
! Speaking of foundry toxins, I just stumbled upon my grandfather's death certificate through the Ancestry site. He was a pattern maker in the Pittsburgh, Pennsylvania, area in the 20's and 30's, back when there was little concern for the safety of workers. I never met him as he died at age 43, leaving behind a young widow and four children. Principal causes of death: terminal uremia (kidney failure), malignant hypertension (a rare type of sudden-onset, extremely high blood pressure that quickly destroys organs) and (here's the coup de gras) "contributing factor: fibrosis of the lungs".
Years of inhaling dust from coal, silica and metal, along with scalding toxic fumes took this man down in the prime of his life.

A common syndrome for foundry workers was something called "Metal Fume Fever." The horrific symptoms were very similar to those of malignant hypertension, so I'm guessing the doctor may have mistaken the one for the other and failed to treat my grandfather properly … or at least not in time to save his life. Instead, he endured a brutal, 10-day-long downward spiral until he succumbed.

Hopefully, today, worker safety has improved along with medical technology.
Jo Cedergreen
- Pilot Rock, Oregon, USA
---
August 2018

Thanks, Jo. The only thing I would add is that slang is slang and people shouldn't read too much into phrases that change with the times like "Metal Fume Fever".

No worker should ever have to go home feeling poorly from work. None should ever suffer flu-like symptoms from inhaling excessive amounts of zinc while welding; still, that is called "Metal Fume Fever" today, and most people think it is not life-threatening. I note this not to underplay the absolute unacceptability of having to go home sick, but only so people don't worry themselves to death that they or their spouse has contracted a fatal malady if they once came home feeling flu-like; just make sure it doesn't keep happening.
Regards,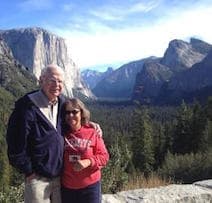 Ted Mooney
, P.E. RET
Striving to live Aloha
finishing.com - Pine Beach, New Jersey