Where the world gathers for
plating, anodizing, & finishing Q&As since 1989
-----
Metal treatment before painting
January 7, 2010
Hi,

I just want to ask some information on the best way on how to control the attack of rust on metals. I have read some information about seal rinse on the last step of the treatment process before painting. But, I want to know the recommended mixture of seal rinse and water as we are using the dipping process.


We also got a problem the interior of metal as rust is attacking on it. I am afraid that it might penetrate the metal surface which is covered with paint (powder coated).Thickness of the powder coating (painting) after baking is from 200-400 microns. Is it enough to resist corrosion on the metal surface? Is there any International Thickness standard for coating on metals? Can anyone suggest on the best method to control the attack of rust on metals?

Hope I can hear your responses soon. Thank you very much for your help.

Kind regards
Luichito Durban
buyer representative - Ho Chi Minh City, Vietnam
---
January 10, 2010
Dear Friend,

First of all, I am not sure the material that you are talking about, assuming that you are talking about low carbon steel.

the preparation is important. if talking about derust, the abrasion/polishing is important. to de-rust you need acid or other solvent. or else you may try sand blasting.

then only you need to consider into the pre-treatment type. the rust for sure will spoil your effort if the preparation is not good.

thanks

Choong-M'sia
Hoong Teen Choong
- Selangor, Malaysia
---
January 13, 2010
The pretreatment method is causing the rust, maybe the product you are painting and dipping/powder coating are not compatible. The only way to control the rust with the method you are using is to make sure that your system parameters are very controlled, and then dry the product as fast as you can after the last rinse.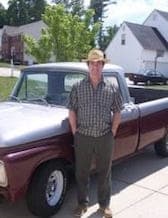 Sheldon Taylor
supply chain electronics
Wake Forest, North Carolina
---
January 19, 2010
Hi Mr. Taylor and Mr. Choong,

Thank you very much for your feedback regarding my post. Just a quick follow up on the process parameters. What is the standard PH level of water on the pre-treatment process? This is basically the process of pre-treatment:

1. Degrease
2. Degrease (TG446) this is the type of Chemical use
3. Water
4. Sulfuric Acid H2SO4
5. Water
6. Water
7. SuF-2NP
8. Zn Phosphate 2530
9. Water
10.Water

Can you suggest the best parameters for this process? Or is there any process need to be changed? Hoping to get your feedback. Thank you very much.

Kind regards,
Luichito Durban
buyer representative - Ho Chi Minh City, Vietnam
---
January 21, 2010
Dear Friend,
Are you facing this problem since starting or problem has arisen in between?
Your process is all OK, but as Mr. Sheldon suggested, its very important to maintain the parameters as suggested by your chemical supplier or you had frozen during your trials.
Above this you have to maintain your rinsing water quality very-2 good as otherwise it can cause rust after treatment.
The pH , temperature and conductivity of final rinses after acid bath and phosphate bath are to be maintained and there should be ideally no contamination.
Regards
Deep Mathpal
- Greater Noida, India
---
January 25, 2010
Dear Luichito,

Again you shall check with your supplier who design or supply the chemical (like degreaser)to you. Since we are not sure the actual process parameter, we can't advise you correctly.

example: my degreaser is acid base, therefore, I need to maintain it at the level pH 4.5-5.0. If your's is alkaline base, then it should be different! after a wise my degreaser tank will be neutralize buy some of my previous process, therefore, I need to use the pH reducer to push it back to the normal level.

the stages is correct. just the process parameter. example: acid cleaning, 2 minutes for dripping, @ pH 2. (may be) then you should follow.

or else, you show all your parameter to us then we will discuss from there.

Thanks

Choong
Hoong Teen
- Selangor, Malaysia