Live! From beautiful Pine Beach New Jersey: Welcome to the world's most popular metal finishing website
topic 54041
Corrosion problem in galvanized steel tubular profiles finished with powder coating
January 8, 2010
I am engineering manager in a Mexican manufacturing company. We make burglar bars,among other products. These burglar bars are made welding galvanized steel profiles (hollow)like a grill, after welding, they are finished with powder coating (polyester). My problem is this: some customer installed the burglar bars on corrosion areas, for example, in Altamira (coastal city in the Mexican Gulf) and they showed, in 6 months, signs of internal ferrous oxidation (orange corrosion) of the hollow steel profiles. I think the solution could be to use iron phosphatized profiles instead of galvanized, am I on the right way? with this process how many hours of salt fog chamber could they last in?
Alejandro Martinez
Research and Development - IRAPUATO, GTO, Mexico
---
January 8, 2010
I suspect that after welding the galv around that area has been destroyed resulting in an area of poor corrosion resistance. I certainly would not abandon galvanized tube but add a powder primer coat to the system (Epoxy Zinc Primer) plus either adding zinc phosphate or the lower resisting iron phos over the galv prior to powder coating.
Following these procedures you should expect 25 + years service.
I presume that the tubes, once powder coated, have plastic end plugs inserted?
Photo images of the problem would help.
Terry Hickling
Birmingham, United Kingdom
---
January 12, 2010
Weld before galvanizing not after.
Welding destroys galvanizing, removing its protection for about 10 mm from the weld.
Fabricate first, then galvanize, then powdercoat.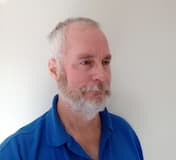 Geoff Crowley
galvanizing & powder coating shop
Glasgow, Scotland
---
January 14, 2010
Since this product has a very sensitive price changes market, my new process should not be more expensive than the current; for that reason I thought of iron phosphatizing. I put aside the idea of galvanizing the product after welding because it's not possible to electrogalvanize inside of our hollow steel profiles, and hot dip galvanized is not an option because their cost.
My idea is start iron phosphatizing the non galvanized steel profiles, later to weld the burglar bar, later to put a liquid primer over the welding area and finally powder coating it.
What do you think about this idea? with this process how many hours of salt fog chamber could they last in? Our customers have an expectation of 5 years warranty without red iron corrosion presence.
Alejandro Martinez
- IRAPUATO, GTO, Mexico
---
January 15, 2010
If you want the truth not much. Using iron phosphate, you can expect (evaluated using ASTM B117 [link by ed. to spec at TechStreet] ) less than 250 hours. Using zinc phosphate about 1000 hours with minor rusting at the extremities. However, you will have to contend with safely disposing of any effluent from this process. There is an alternative liquid primer and I could contact you direct to discuss this.
Terry Hickling
Birmingham, United Kingdom


If you have a question in mind which seems off topic, please Search the Site