topic 5465
Zinc-Nickel/Cobalt on Aluminum
(2000)
I am seeking information about zinc-nickel vs zinc-cobalt plating. What are the pros and cons of each when plated on cast aluminum. we are trying to phase out cadmium plating.
Another item I need info. on is that after product is plated with one of the two, what type of corrosion protection film that will be conductive when colored black.
Joseph Lomastro
- Miami, Florida
---
(2000)
Are you presently using a black finish on your Cadmium? What is the application, what kind of part, and where is it used?
Tom Pullizzi
Falls Township, Pennsylvania
---
(2000)
I have read your question several times and wish to offer the following information. I have had experience with folks like yourself who wish to get rid of Cadmium.
Zinc/Nickel is far superior to Zinc/Cobalt with regard to Corrosion Resistance. My suggestion would be to prepare the aluminum casting and put a layer of Electroless Nickel on it. (Thickness to be determined by your needs). After this, plate a layer of 8-10 microns of Alkaline Zinc/Nickel followed by an iridescent chromate film. I have seen such a coating that surpassed 5000 hours to corrosion of the aluminum. Any follow up questions will be responded to.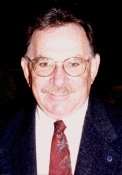 Ed Budman
- Pennsylvania


This public forum has 60,000 threads. If you have a question in mind which seems off topic to this thread, you might prefer to Search the Site