topic 5449
Seeking Reference Material on Stainless Steel Polishing
2000
Can anyone suggest good reference material containing practical shop information on the decorative abrasive polishing of stainless steel? I can find many valuable nuggets scattered about, but I am seeking more comprehensive application information. I am a relatively small shop designing and building decorative metal objects (furniture, architectural details, etc.) and would greatly appreciate an introductory reference.
Many Thanks.
Carson Maddox
design - Chicago, Illinois
---
2000
Carson ,
Apparently no one has a handle on your problem. I'm not much better. There are few publications that deal specifically with stainless steel. I have a book coming out shortly on "Understanding Deburring and Mass Finishing Systems"; however, there aren't many on artistic or creative endeavors. There maybe some books on buffing, but most of this knowledge is from trained sales people working with products they sell. Your best bet is to check with a couple of jewelry suppliers.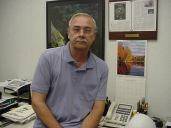 AF Kenton
Hatboro, Pennsylvania
---
2000
Carson,
You may want to check with SSINA. Specialty Steel Industry of North America or NiDI (Nickel Development Institute). I believe they have handbooks on stainless steel specifications, usage/selection guidelines and in particular finishes. I think they used to free architectural workshops as well.
Mike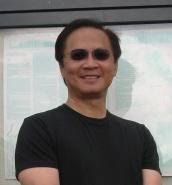 Michael Liu Taylor
specialty stainless steel distributor
Dallas, Texas
---
2000
Carson:
Specialty Steel Industry of the United States, located in Washington, D.C., has a series of Stainless Steel handbooks called "Designer HandBook" that have guidelines for the selection and finishing Stainless Steels. And the good news is that handbooks were free, as was the case, when I requested them a few years back.
Specialty Steel Industry of the United States
3050 K Street, N.W. Washington, D.C. 2007
Tel: 202-342-8630 Fax: 202-338-5534
Good Luck.
Bill Boatright
- Raleigh, North Carolina


If you have a question in mind which seems off topic, please Search the Site