topic 5433
Galvanize Line: Changing from Sulphuric Acid Pickle to Hydrochloric
(2000)
I work with a hot dip galvanize operation and am looking into the possibility of changing from sulphuric acid in the pickle line to hydrochloric acid. I need to know what strength of hydrochloric is recommended and can it be used for stripping galvanize. Thanks for any help.
Brian M. Ruiz
- Oklahoma
---
(2000)
Used to visit a UK galavaniser of steel windows. They used ferric chloride at 10-20% + 10%HCl (cold). You could use 30-40% solution of commercial HCl dosed with inhibitor (Stannine LTP is good). This will also strip zinc. R
Roger Bridger
- Croydon, UK
---
(2000)
changing to Hydrochloric acid pickling can be done in two ways:
1. Low iron chloride/high hydrochloric acid content 2. High iron chloride/low hydrochloric acid content
There are graphs available for the ratio iron/acid.
High iron chloride/ low acid has the advantage of low acid consumption and low waste acid amounts. Pickling is more smooth because iron chloride is hardly attacking the basic iron. Waste acid without zinc in it can often be reused for instance for water treatment (Iron chloride).
Stripping in hydrochloric acid will produce zinc chloride. With a flux regeneration(de-ironing)you can reuse a part of the stripping acid(zinc chloride) as a fluxing salt.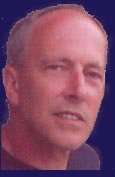 Dolf van den Berg
- Leusden, The Netherlands


---
(2005)
We are at the research stage to construct a flux regeneration plant for our facility.

I want to learn how much H2O2 addition should we make for each ton of material we immerse into the bath. Thanks for the help.
Deger Saygin
- Izmir, Turkey


This public forum has 60,000 threads. If you have a question in mind which seems off topic to this thread, you might prefer to Search the Site