60,000 Q&A topics -- Education, Aloha, & Fun
topic 53865
PAINTING MY FIREPLACE
A discussion started in 2009 but continuing through 2019
December 12, 2009
Q. We have a white plaster fireplace which I have painted. I cleaned it, used (2) coats of primer, (2) coats of Behr paint and applied a Behr glazing top coat. I am concerned once we turn the gas fireplace on there is a chance the paint will bubble or peel. Has anyone gone through this process and successfully used their fireplace without issues? Should I have used some sort of heat resistant paint?
Michelle Judkins
Hobbyist - Fort Worth, Texas
---
December , 2009
A. Hi, Michelle. I am not picturing what you are trying to describe. If you are talking about a plaster wall surrounding a built-in fireplace, there will be brick or a double metal flue, between the hot gases and the plaster, and it will probably be barely warm to the touch, and certainly not in need of special high-temperature paint.
If you are describing a clay/plaster chimenea, I hope it's not inside your home -- that sounds very hazardous (those suckers break, and I wouldn't even like to think about the possible consequences).
So what exactly do you mean by "a white plaster fireplace"? Thanks.
Regards,



Ted Mooney, P.E.
finishing.com - Pine Beach, New Jersey
Striving to live Aloha


---
July 13, 2010
A. Did you find heat resistant paint that is suitable for a plaster wall? If so, can you let me know the manufacturer's name?

I have a wood stove, with a flue, that sits inside a fireplace. The Edwardian fireplace isn't quite deep enough to take a wood stove so I had to shove it much closer to the back wall than the manufacturer's guide instructs. I used normal, cheap white emulsion paint inside the fireplace, which has now bubbled and flaked up...

So far the only paints I've come across are metal paints such as car and radiator paints and something called "Plasticoat", which advertises itself being suitable in "virtually any environment". My friend phoned the company representative but he didn't have a clue of it's suitability.

Ann Smith
- St Leonards, United Kingdom


---
---
September 3, 2019
Q. Hi. I have painted the tile on our working, wood-burning fireplace. The tile does not get very hot when the fireplace is in use. However, I cleaned the tile well, let dry for two days, did two coats of primer and then two coats of our paint color for the tiles. My plan was to topcoat the latex interior paint I used with three coats of clear heat resistant poly. Will this be sufficient to keep the paint from bubbling up when in use.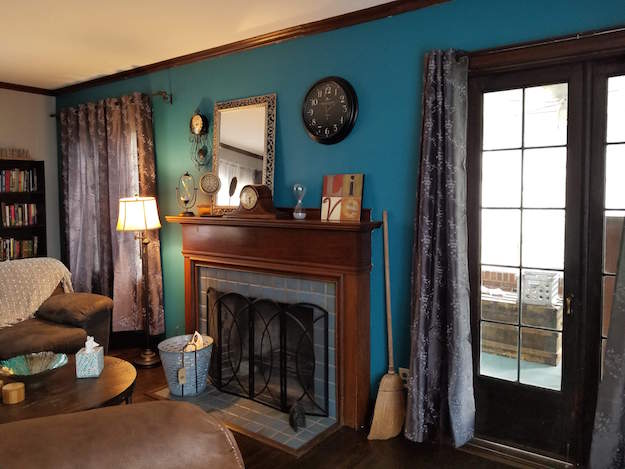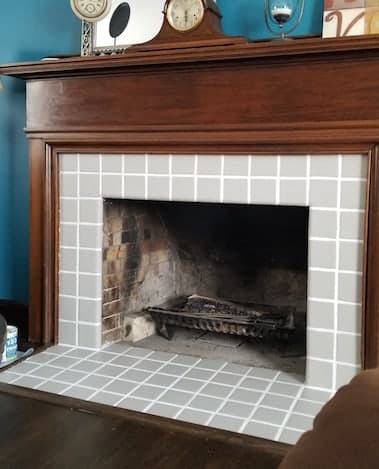 Tammy Schmit
- DANVILLE, Illinois USA
---
September 2019
A. Hi Tammy. Your work sounds good, and the paint shouldn't bubble unless the ceramic tile has such a high glaze or so much wax that even primer won't stick. The clear poly will not reduce the tendency to bubble, but will make it easier to wash away any soot. Let us know how it works out ... experience trumps book knowledge :-)
Regards,
Ted Mooney, P.E. RET
finishing.com - Pine Beach, New Jersey
Aloha -- an idea worth spreading
finishing.com is possible thanks to our supporting advertisers, including this one: