World's #1 finishing resource since 1989
No login needed: Chime right in
topic 53641
Can Powder Coating Affect Heat Treatment or Weaken Aluminum?
Current question and answers:
January 11, 2021
We are powder coating aluminum alloys, and some of our customers don't want any loss in mechanical properties of these alloys. Some even requested curing after powder to be at low temperature around 130 °C. My question is do these alloys actually lose their mechanical properties if cured at 200 °C or around ?
Marwan Almutairi
- Laban RSA
---
January 2021

Hi, Marwan, That is a better question for an aluminum metallurgist than a metal finisher, and s/he will probably want full details of the alloy and temper before offering an opinion. But communication is key as you can see from the dialog from Sanjay below. The situation requires that you discuss the potential problem with your customer and jointly decide what you will do and who will be responsible if things don't work out.
Luck & Regards,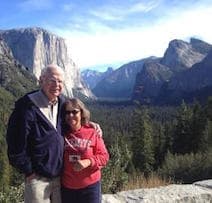 Ted Mooney, P.E. RET
Aloha -- an idea worth spreading
finishing.com - Pine Beach, New Jersey
---
---
---
Previous closely related Q&A's starting in:
November 16, 2009
Q. Hi, I was hoping someone could tell me whether powder coating aluminum can lead to a reduction in strength through over-aging or annealing, or anything else for that matter. The materials that were powder coated were tubes of 7075-T6 and 2024-T81. The tubes were powder coated at 350 °F for 30 minutes. Thanks!
Alexandra Kasik
materials engineer - Mesa, Arizona, United States
---
November 17, 2009
A. The only way to be sure would be to put a hardness tester on the tube after the cure cycle and see if it has retained its temper. I would say the tubing has annealed.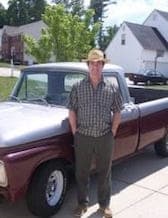 Sheldon Taylor
supply chain electronics
Wake Forest, North Carolina
---
---
June 28, 2013
Q. I own a plating unit and have anodizing, powder and PVDF coating facilities. We got some alloy 6082 T6 extrusions to be PVDF painted and we did the job as per the paint manufacturer's specs, which are: 2-coat spray painting and curing to a temp of 235 to 240 °C for 8 to 10 minutes. Post painting, the Ultimate Tensile Strength (UTS) drops from 290 MPa to 245 MPa. Is is because of the curing or is there some alloy problem or a chemical reaction? How am I to be held responsible for the weakening of the alloy, when I am a paint shop owner and committed to use paints as per the manufacturers' specifications, which I followed perfectly?

Seeking your advice/ comments please.
Sanjay G
[last name deleted for privacy by Editor]
paint shop - Jaipur, Rajasthan, INDIA
---
July 6, 2013
A. Hi Sanjay. Assuming that the curing temperature did anneal the aluminum -- something which should be conclusively demonstrated before you go any further by testing two bars, exposing one to curing temperature & time, and re-testing them -- this was not a technical problem but a communications problem, and these are rarely attributable to one party. "It takes two to Tango" is probably apt.
Yes, they should have known that curing of powder coating requires heat. You should have known enough about the material you were processing to be alert to the possibility of adversely affecting it by your processes. It sadly shocks us when people invest in expensive testing machinery, training of technicians, and rigid protocols, but not the few minutes of conversation it might take to alert each other to potential problems :-(
I'm certainly not suggesting that similar communication problems never happened to me and the rest of us! ... but a request that the world find one side blameless when neither side attempts communication is probably DOA :-)
Regards,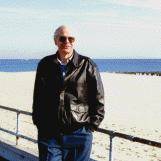 Ted Mooney, P.E.
Striving to live Aloha
finishing.com - Pine Beach, New Jersey