World's #1 on-line resource since 1989
•
-----
Electroless Nickel deposit rates
Current question and answers:
May 3, 2021
Q. Would anyone have a comparative study of the influence of the steel and stainless steel substrates on the deposition rate of electroless nickel?
Pedro de Araujo
- Itu SP Brazil
---
May 2021
A. Hi Pedro. I doubt that it has any effect at all based on the fact that even non-catalytic substrates require two seconds or less of 'sparking' (connection as the cathode to initiate plating). So it would seem that once the substrate is even very lightly covered with nickel, you are plating nickel on nickel regardless of what the substrate is.
Luck & Regards,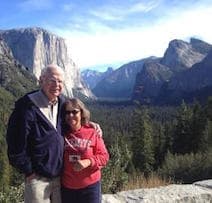 Ted Mooney
, P.E. RET
Aloha -- an idea worth spreading
finishing.com - Pine Beach, New Jersey
---
May 7, 2021
Q. In laboratory tests with a volume of 8 liters of a NiP high phosphorus free Cd and Pb, producing samples of 430 stainless steel parts (8.15 dm2 of parts) and monitoring through a 430 stainless steel specimen of 1 dm2 and another carbon steel test specimen 1,4 dm2, in the same processing tank, for one hour at 84 °C, with air stirring, pH 4.7, the carbon steel specimen resulted in a deposition rate of 0.215 microns per minute and the specimen stainless steel 430 the deposition rate of 0.175 microns per minute and in stainless steel 430 pieces the rate was 0.189 microns per minute. The pieces were measured by XRF and metallography. Cd and Pb were exempt in the layer, average P of 10.73% in carbon steel and 10.05% in stainless steel 430. In another test using the same bath correcting the levels and processing only carbon steel, the same bath resulted in a deposition rate average of 0.22 microns minute. The gravimetry layer thickness monitoring technique is useful but needs to be checked against these variations and adjusted based on verification by XFR or metallography. Has anyone else encountered such variations?
Pedro de Araujo
[returning]
- Itu SP Brazil
---
May 2021

Hi again. As my favorite teacher/scientist Richard Feynman advised us: "It doesn't matter how beautiful your theory is, if it doesn't match experiment it's wrong". So apparently my theory was wrong :-)
Sorry, although I do not understand how it can matter what the substrate was once it's been covered with autocatalytic nickel, apparently it does.
Luck & Regards,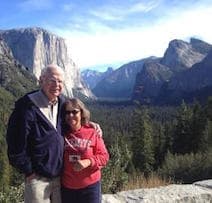 Ted Mooney
, P.E. RET
Aloha -- an idea worth spreading
finishing.com - Pine Beach, New Jersey
---
May 9, 2021

I have already looked for some comparative study of the deposition rate in same electroless nickel on several different substrates, such as iron, brass, bronze, stainless steel and aluminum, but I was unable to find a publication. Big hug, thank you.
Pedro de Araujo
- itu SP Brazil
---
---
---
Previous closely related Q&A's starting in:
October 20, 2009
Q. I don't know how much the deposit rates of different electroless nickel baths vary but could you give me an idea how long it would take to deposit 3 to 4 microns?
Alan Rachman
product designer - La Habra, California, USA
---
October 22, 2009

From more than one hour to 15 min depending on the chemistry. Alkaline baths for special purposes (like plating on aluminum) are generally slower whereas new acid formulations that can plate over 1 mil per hour are now available. Also, most baths slow down with use mainly due to accumulation of by-products.

Guillermo Marrufo




Monterrey, NL, Mexico





---

October 22, 2009

PA. late rate is extremely dependent on the chemistry of the EN. Like cars, they are similar but can be very different. pH and temperature are the plate rate driving forces for most EN, assuming that the bath chemistry is within normal limits. Most EN slows down as the number of turnovers increase because of the breakdown products.

James Watts




- Navarre, Florida




---
October 27, 2009
A. Alan, ask your supply house what rate the electroless nickel is designed to operate. There are many different bath and operating conditions, all with varying deposition rates; as a rule of thumb, the more stable the bath, the slower the deposition rate.

Trevor Crichton
R&D practical scientist
Chesham, Bucks, UK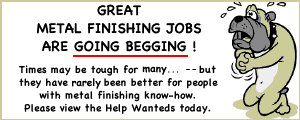 Plating Shop Manager [Salisbury, MD]
Junior Quality Engineer [Santa Clara, CA]
Plating Process Engineer [Wenatchee, WA]