Live! From Pine Beach NJ: The world's most popular metal finishing website, and the internet's friendliest corner
topic 53224
Glass blasting process and satin plating
October 1, 2009
Q. Dear Sir,
I want to know about glass blasting process.
Is it similar to sand blasting or what is the difference between these two?
On which components we should do glass blasting process?
Prashant Mahajan
Engineer Development - Nashik, Maharashtra, INDIA.
---
October 2, 2009

A. Well you are saying (glass blasting) so I'll assume that you are using compressed air. Sand blasting and bead blasting or glass blasting are all done more or less the same way.
A media is forced onto the work piece using compressed air to achieve a desired finish or, it is often used to remove rust, paint or any number of things that are deemed undesirable from the surface of the work piece.
Any number of different medias can be used from sand, steel balls, glass beads, micro balloons to nut shells the list is endless.
The best way to find out what you need is to locate an organization that sells the media and explain EXACTLY WHAT YOU ARE TRYING TO DO IN THE GREATEST DETAIL POSSIBLE. From that they can recommend exactly what type of media you should be using and other recommendations such as air pressure, nozzle sizes, etc. Doing this will save you a tremendous amount of time on experimentation.
Whenever I say glass beading some university degree always corrects me and says (surface peening). I suppose it really is surface peening but that opens up a whole different number of venues such as tumbling in glass beads, sand, steel balls, etc., or using the same or other medias in vibrating units.
I have even used a process where a gun barrel is held rotating counter clockwise in the center of a 45 gallon drum that is laying on its side and rotating clockwise. There are fins in the drum that carry 1/4 inch steel balls to the top and drop them onto the surface of the rotating barrel.
The surface of the finish can best be described as some sort of psychedelic tortoise shell and I have seen people stare at that finish for hours trying to figure out how it was put on.
Talk to someone that sells the media! Be sure to give them every bit of information that you can gather describing exactly what you are trying to archive. I really hate to say this but glass peening is one of the most brain dead chores you will ever do but it requires an enormous amount experience to set it up to work in a fast and efficient manor. A rocket scientist to set it up and a monkey to do the work for lack of a better description.

Rod Henrickson


gunsmith
Edmonton, Alberta, Canada



---

October 3, 2009

A. Most answers are meaningless until you see the results.
Find a shop that does one or more of the blast finishes and visit them to see for yourself.

James Watts




- Navarre, Florida




---
---
Steel blasting for shiny result
November 17, 2018
Q. Hello,

Which way of blasting is best for shine on steel (I don't know, does that exactly mean shiny, when say satin?)
Is the glass beads the best choice?
Does pressure have to be higher or lower?
And beads, smaller or higher?
Any more effective way for shiny finishing?

Thank you!
Mirko Tmusic
Artist - Serbia
---
November 2018
A. Hi Mirko. Yes, glass beads are often used for a satin finish. They are very small and leave very tiny indentations in the finish to give it a clean but matte look. But even when people clearly understand what they mean by satin finish, disputes are a commonplace. If you don't know exactly what the customer means & wants there is little chance of successfully meeting their expectations. They have to point you to a sample, not try to describe it in vague words :-(
A bright mirror-like finish is achieved by polishing & buffing, using a series of ever-finer abrasives and softer wheels, rather than by blasting. But plain steel won't long retain even a matte shine, and I doubt that it can actually be mirror polished in the first place, let alone retain the mirror finish for long :-)
Regards,
Ted Mooney, P.E. RET
finishing.com
Pine Beach, New Jersey
We need "Aloha" now more than ever
---
November 18, 2018
Q. Hello Ted, thank you for reply.
I use to work with different wheels on a grinder and I can achieve shiny steel that way. Now I got a lot of work and trying to find similar result with blasting, to save my time. I'm a bit disappointed, I thought that blasting with glass beads would do the job.

Is there a way to turn sandblasted steel (blasted with sand) from dull gray to shiny metal? Any paste or ...?

Many thanks.

Regards,
Mirko
Mirko Tmusic
[returning]
- Belgrade,Serbia
---
December 8, 2018
A. One thing that may help us is what is the size of the part, configuration, and metal? Blasting systems are usually used on large parts above 6x6", There are 5 basic surface modification systems. Need to know more.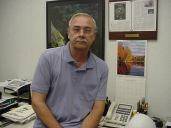 AF Kenton
Hatboro, Pennsylvania
---
December 9, 2018
Q. Thanks for reply. I would like to blast, shiny as it could be, on steel "L" - profiles 0,8 x 0,8[inch] / 20 x 20 [mm]
Thank you.
Mirko
Mirko Tmusic
[returning]
- Belgrade,Serbia
---
December 12, 2018
A. You might want to try a dry organic blast media or a centrifugal system using dry treated media.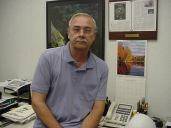 AF Kenton
Hatboro, Pennsylvania


If you have a question in mind which seems off topic, please Search the Site