World's most popular finishing site / Internet's friendliest corner
topic 53207
Hard chrome plating inside the cylinder
A discussion started in 2009 but continuing through 2019
September 30, 2009
Q. Hi,
what all necessary care must be taken while hard chrome plating inside the cylinder(dia 50 mm and length 300 mm)
Shrikant Nigade
plating supervisor - Mumbai, India
---
October 2, 2009
A. It would take a small book to answer your question.
You will need an anode down the center of the bore that is about 25-30 mm in dia. It should be made of a lead alloy mat. It needs to be fixtured very well with no contact with the part which will be negative. You probably should wrap the anode with paper so that the anode does not touch the bore when loading the anode/part, and then remove the paper.
ID plating will generate trivalent chrome, so I would use a small porous pot to keep the solution fresh.
There is a lot more, and a consultant (qualified) would be a good idea. If not, read a couple of books on chrome before you buy the first item.
James Watts
- Navarre, Florida
---
---
October 19, 2019
Q. We have been doing plating inside cylinder.(dia 50mm x plating length 100mm, cylinder top end fully open dia 50mm bottom end is partially open for dia 30mm)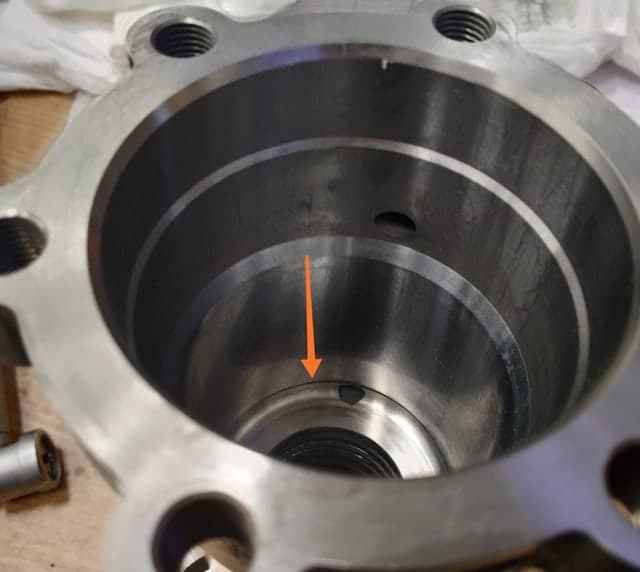 After plating everything seems to be ok but post grinding we notices unclean patches at bottom edge(1mm region) of chrome plated length due to less plating thickness at the edge of plating. Can someone help me out to get rid of this issue and to get uniform and adequate plating over the inside plating length of of cylinder?
Shrikant Nigade
Plating shop Manager - Mumbai, Maharashtra, India