Where the world gathers for
plating, anodizing, & finishing Q&As since 1989
Etching or abrading stainless steel for adhesive bonding
-----
Q. Hello,

I run a small business delivering specialty electrical line filters. I construct them using stainless 304 since it is good for making electrical connections.
Acronyms:
VHB = very high bond strength
Recently I have a need to attach sheets of ferrite material to the walls of a filter. I attempted to use isopropyl to clean the metal prior to bonding the VHB backed sheets. Within days, sheets began to peel off.

I'm looking for a means to activate the surface and perhaps spray on primer prior to taping. I wish to avoid excessively caustic agents in the process. Could I perhaps use ferric chloride? Any and all suggestions are welcome
Mike Fortner
- Plano, Texas
May 20, 2022
A. Hi Mike. 3M has a good video on prepping for VHB, including isopropyl vs. acetone, roughing up the surface and priming:

"Adhesive Bonding"
by L.H. Lee
from Abe Books
or

Affil. Link
Your purchases make finishing.com possible
We appended your question to a thread about abrading the surface vs. chemically etching it, but I think the mirror polish is the problem -- it may leave soils which the isopropyl alcohol isn't removing, and it minimizes the surface area available for bonding. If it's practical to abrade the stainless surface where the VHB sheet will be going to increase its area, that sounds like a great first step.
Luck & Regards,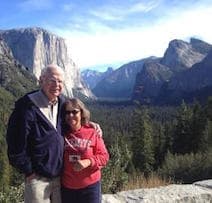 Ted Mooney
, P.E. RET
Striving to live Aloha
finishing.com - Pine Beach, New Jersey
---
"Handbook of Adhesives & Sealants"
by Edward M. Petrie
from Abe Books
or

Affil. Link
Your purchases make finishing.com possible

I am thankful for being directed to the appropriate thread. I still need to mount components to 304 stainless, but will resort to using screws.
The use of sulfuric acid to 30% is as far as I wish to go. I've worked in shops with chromic acid and HF, and feel that they are best handled by professionals.
Michael Fortner
[returning]
- Plano, Texas
A. Polishing introduces some undesirable residues on the surface. You may try cleaning in an ultrasonic cleaner with IPA followed by plasma cleaning. Some use hand held atmospheric plasma torch. I would prefer low pressure air or argon plasma produced in a vacuum chamber where a large number of parts can be produced within a few minutes. Bonding needs to be carried out immediately after plasma treatment.
H.R. Prabhakara
- Consultant
Bangalore Plasmatek - Bangalore Karnataka India
---
Q. I can see the beauty of a low pressure argon etch. It's a wonderfully clean process. I've also heard of using an oxygen etch to burn trace hydrocarbons and provide an activated surface for plastics.
How much would such a piece of equipment cost? Are there services to provide the step.

Thanks,
Mike
Michael Fortner
[returning]
Small business owner - Plano, Texas
June 21, 2022
---
June 21, 2022
A. Yes, it is used to clean plastics, metals, glass etc. Majority of applications involve cleaning, activating the surface and rendering it hydrophilic which promotes bonding.
It is a clean pollution-free process. This could be expensive compared to chemical techniques. Cost depends on the size of the vacuum chamber required, vacuum pump, power supply etc. It also depends on the level of sophistication (which may or may not be essential) as well as the country of origin. I suppose there are several suppliers in the US.
Plasma cleaned parts have a definite shelf life- different for different materials. It is therefore a common practice to have an in-house facility.
H.R. Prabhakara
- Consultant
Bangalore Plasmatek - Bangalore Karnataka India
---
---
↓ Closely related postings, oldest first ↓
---
---
Q. We have an assembly composed of stainless steel 17-7 and nylon 6/6. We are attempting to bond either a natural rubber or a polyurethane to both materials during the molding process. We have used a number of adhesive products such as those from Chemlok. We have found that the quality of the bonds are poor. It there a way to coat or treat the nylon and stainless surfaces to promote adhesion. Some people have recommended etching.
Thanks.
Elmer Lee
shock absorption technology - Canton, Michigan, USA
2005
A. According to my experiences some RTV silicones or 2 component epoxies bond much better to metal and nylon than PUR. Anyway try looking at www.delo.de
They provide service for our adhesive issues. Maybe some of the PUR Series of them can help. I have tried bonding HNBR Rubber on to DIN 1.4105 Stainless part and a PUR Adhesive from DELO works.
Best regards,
Chris Yantasath
automotive - Stockach, Germany
---
---
Bonding to AUM20 Magnetic Stainless
"Adhesion and Adhesives Technology"
by A. V. Pocius
from Abe Books
or

Affil. Link
Your purchases make finishing.com possible
Q. I'm a PhD student. I have used dental magnetic attachments which is coated by stainless steel (AUM20) in clinical procedure. And I am researching about the bonding strength between stainless and composite resin in my PhD course.

Would you suggest me the best acid to be used to etch magnetic stainless steel(AUM20)in order to bond to composite resin .
Gamal Burawi
student - Newcastle upon Tyne, UK
2007
---
A. Dear Gamal,
Try any reducing acid ... HCl may be the best solution ... but I'm not a chemist.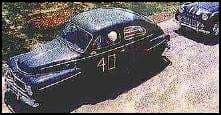 Freeman Newton
[deceased]
(It is our sad duty to advise that Freeman passed away
April 21, 2012. R.I.P. old friend).
---
---
Multiple threads were merged: please forgive repetition, chronology errors, or disrespect towards other postings [they weren't on the same page] :-)
---
---
Q. It was very difficult to get a bottle of Nitric acid for this application (it seems to be a controlled substance nowadays, what with dangerous lunatics loose in the world), and then it didn't work as advertised by the consultant (immersed in 40% Nitric Acid heated to 200F or higher for 30 min.). Besides, it was VERY dangerous to work with since we aren't really equipped for handling powerful heated acids!
I need to etch the inside of 316 stainless T-fittings, so methods that work on a flat surface are out. I can cap two ends of the "T" (to protect threads and ferrule surfaces at those ends) and fill it with an active liquid, leaving the open end pointed up during treatment, but I will still need to be careful to not expose the inner ferrule surface and outer threads of the un-capped upper end to etching. Less desirable: I can completely immerse the fitting with the two end caps secured if masking of the surfaces described above is possible. I need a good toothy etch, as the bonded assembly is subject to very high static pressure, modest pressure differentials, and abrupt plunges to very low temperatures, all at the same time. And now it's urgent, since I spent all my time testing variations of the acid method.
David Martin
Small equipment manufacturer - Santa Barbara, California
September 29, 2009
A. David, I would recommend using a blast media such as Stainless cut wire shot, 304 or 316 alloy or even glass beads to rough up the inside of the Tee fitting. The outside threads can be maked with a vinyl sleeve. I have seen both used prior to painting stainless steel. Tim
Tim Deakin
North Tonawanda, New York
---
A. Stainless is not the most predictable when it comes to surface preparation prior to bonding with epoxy. You may need to try a couple of methods before you pick the right one.

Henkel have the following reference www.henkelna.com/us/content_data/14258_LT4536_TT_Aerospace_Surface_Preparation_Guide.pdf
ASTM D2651 [affil link] also will provide you with some options.
Ciaron Murphy
Aerospace - South Wales, UK
---
Thanks for your response Tim. Interesting you propose mechanical methods, since I have been investigating this approach since our disappointing acid etch tests. Do you know if a mechanically abraded surface is as good as a chemically etched one?
These parts are really small and the surface deep, so getting in there with a blast nozzle is a problem. I have used both a diamond point bit and a small grinding stone but have not tested the bond in application yet. Other thoughts or ideas?

David Martin

[returning]




- Santa Barbara, California






---

A. The problem with blasting is that you get poor bond durability.

The only successful methods I have used have involved hazardous chemicals unfortunately.

Probably the most successful method I have come across is 30% sulphuric acid at 60 °C for 2-5 minutes, followed by a desmut of 10% sulphuric acid/2% sodium dichromate at 55-60 °C for about 10 minutes.


I have tinkered with ferric chloride solutions with varying degrees of success, the best probably be 30% ferric chloride at 70 °C.

After that we are getting into the really nasty stuff such as hydrofluoric acid containing etches.

Just my personal experience. Hope it helps.

Brian Terry




Aerospace - Yeovil, Somerset, UK





---
A. David, granted, most of our applications have been for large Stainless Steel components where a customer has specified a epoxy coating. How small are you part ID's? 1/4" , 1/8" or smaller? How deep ? Can the part be fixtured to hold in place? What quantity of parts need to be epoxy painted?
The stainless as cut wire shot is readily available in .020", .017", .014". The stainless cut wire shot has a minimum hardness of Rc 45 ,but is typically Rc 50-55. If these size are suitable to use, they should be able to rough up the 316 alloy. What hardness is the 316 alloy fitting?
You would have to test blast some parts to see if this process yields acceptable epoxy adhesion.
Tim Deakin
North Tonawanda, New York
---

In response to Ciaron-
Thank you for the Henkel document reference. It's very detailed, and certainly adequate for our purposes. It is interesting to me that Nitric acid is not even one of the constituents in any of the three baths recommended by this Spec.
Additional response to Tim-
Subsequent production units will all be larger, but our smallest current parts have a 1/8"ID, and also 1/4"ID. At this stage the quantity is small: probably not more than about 30 pieces. The depth of these holes extends to about 1", so the angle of attack for the blast media would be very shallow, especially at max. depth and may not allow enough surface roughness. These are stock and special cast Swagelok parts, but I don't know the hardness. Thanks for your help.
In response to Brian-
Thank you for your procedure. It is a simple one which doesn't involve the least desirable acids. Very helpful.
David Martin
[returning]
- Santa Barbara, California
---
---
Surface activator for adhesive bonding stainless steel
Q. I need to bond two stainless steel sheet metal parts using adhesives. As SS is inherently passive material, the bond strength is very low and the epoxy adhesive used peels off. I checked on a site of an adhesive manufacturer regarding activating the surface of SS. They have suggested two methods. First method is dipping in two solutions at 60 deg C ; one containing sulphuric acid+oxalic acid and another containing chromic acid and sulphuric acid. the second method using a proprietary solution called Accomet-C
I tried the first method but the results are not consistent. Effect on 304 grade are better than that on 304-L grade stainless steel. The chemical suggested (Accomet-C) is simply not known to any of my chemical suppliers.
Can you suggest any better method or if possible, the supplier for Accomet-C, if it works?
Nitin Kibe
Product design - Pune, India
March 23, 2010
---
A. The BEST way to get a good bond is to abrade the surfaces mechanically if this is possible.
You can also etch the surface with a nitric acid/ hydrofluoric acid solution, but this is quite hazardous.
I do not know how well the Accomet works. You need to go on your browser and search for it to see what their recommendations are.





Lee Kremer




Stellar Solutions, Inc.





McHenry, Illinois







---

A. Nitin,

I prepare stainless steel for bonding in the following way:

Pre-clean (may include degreasing and alkaline cleaning), then rinse in clean running water.
Etch in Sulphuric acid (30% v/v, 58-62 °C, 3-8 minutes), do not rinse between this process and the next stage.
Desmut in Sulphuric/dichromate solution (15% v/v sulphuric acid, 2-3% w/v sodium dichromate, 60-65 °C, 3-5 minutes)

Rinse in distilled or demineralised water to remove desmut solution.
Wipe any residual smut from the surface using cloths soaked in distilled or demineralised water. Dry using a compressed air line.

At this stage I would now use a bonding primer within 4 hours of the etch process, this is when you get the best bonding properties.

I do not know what adhesive system you are using so there is little advice I can give on the primer or bonding, but if it is structural consider using something like 3M EC3901 primer and EC3960 structural adhesive.

Brian Terry

Aerospace - Yeovil, Somerset, UK