Where the world gathers for
plating, anodizing, & finishing Q&As since 1989
-----
CED E-coat air pockets/air trapping
Q.
We are facing Air pocket & uncover issue in pulley groove area in Cathodic electrodeposition process.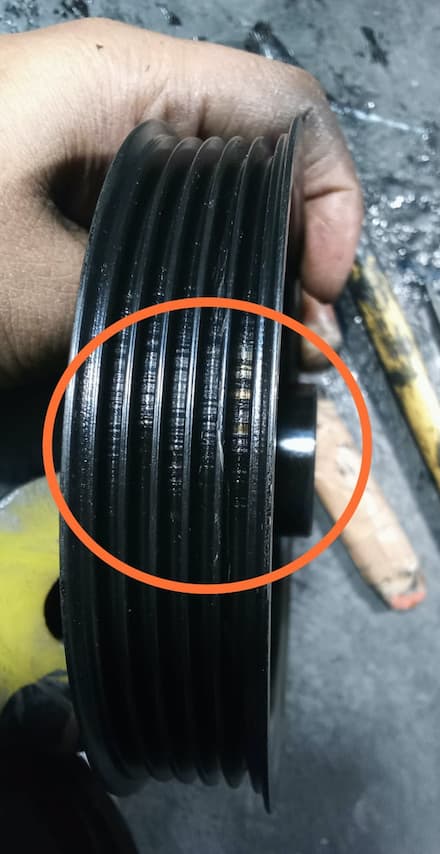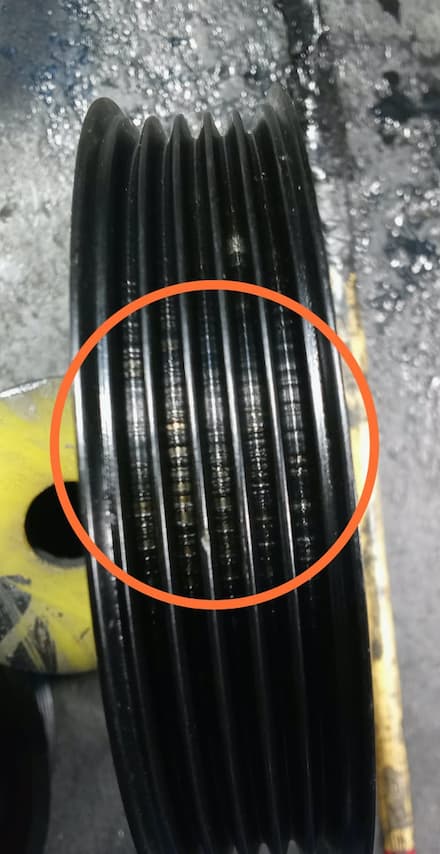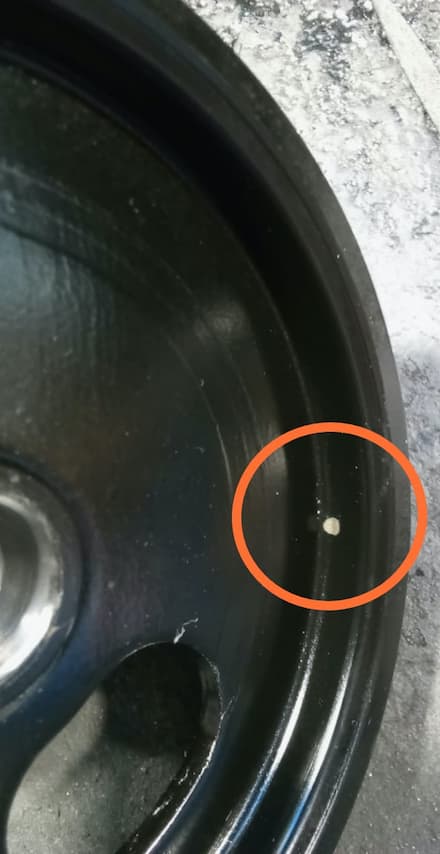 Amir Jamadar
- Pune, Maharashtra, India
September 21, 2023
A. Hi Amir
There is no chemical or electrochemical solution to an air-pocket. You must rack the parts differently and possibly make allowance for rotating the component mid-cycle or design a sparger arrangement which can drive the air out of the pocket.

Perhaps someone can suggest improvements based on your photos.
Luck & Regards,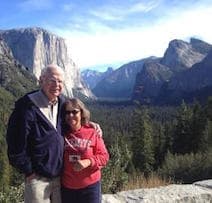 Ted Mooney, P.E. RET
Striving to live Aloha
finishing.com - Pine Beach, New Jersey



---
---
↓ Closely related postings, oldest first ↓
---
---
Q. HOW TO AVOID AIR POCKET IN THE CED PAINTED COMPONENTS LIKE A WHEEL TYPE COMPONENTS. WE ARE HAVING DUMP TIME CED BATH.
KUMAR K.V
- CHENNAI, TAMILNADU, INDIA
2006
"Electrocoating: a Guidebook for Finishers"
by Electrocoat Association
from eBay,
Abe Books
or Amazon
(affil links)
A. Air Pocket cannot be removed completely. It can be reduced only by orientation/Positioning of Wheel on the hanger such that minimum air gets entrapped with the wheel surface. Or if you can make changes in design of making a hole at the top from where air can removed, your problem will be eliminated.
This type of problem is also faced in Car body tops.
Amit Singh
- Delhi, India
July 1, 2010
A. Dip copper plate inside the anolyte tank. It can help.
You also need to check the circulation and eductor direction in CED bath. More turbulence can also minimize this problem.
Amit singh
- Delhi, India
December 30, 2010
? By adding Copper plate to Anolyte tank to avoid air pockets, what will be the chemical reaction and result?
Vijay Sabale
wheels - Pune, Maharashtra, India
September 14, 2012
---
---
---
Multiple threads were merged: please forgive repetition, chronology errors, or disrespect towards other postings [they weren't on the same page] :-)
---
---
Q. Can you please provide me the solution of the air trapping in CED coating,

I had already changed the Dipping cycle, Sub Header Direction.

Girish
Girish Yadav
Paint shop Employee - Dahod, Gujarat
January 29, 2009
A. I have recently installed the Du-Pont CED plant and faced the same problem. The first solution I came to use was using the air agitation in the drag-out tank (rinse tank next to the main lacquer tank) and it worked.
Mohd Jamal
- Moradabad, UP, India
---
---
Multiple threads were merged: please forgive repetition, chronology errors, or disrespect towards other postings [they weren't on the same page] :-)
---
---
"Electrocoats: Formulation and Technology"
by Bruggemann & Rach
from eBay,
Abe Books
or Amazon
(affil links)
Q. In our CED bath, we experience air pockets (small portion of the roof area having no coat).
As the car body is dipped by PLC controlled hoist in a mono rail construction, what may be the cause for this and how to minimize or arrest it?

Thanks in advance.
Kjaya anandan
Employee - Kualalumpur, Malaysia
September 3, 2009
A. You have not provided at what angle the car body enters the CED. I can only presume that using a hoist it must be vertical or does the PLC control the angle of entry? Unless you can rotate the ody of the car to allow the en-trapped air to escape then you will have to post paint the bare area after the baking of the electro coat.

Terry Hickling




Birmingham, United Kingdom






A. Yes, this is very common.

One way is to have a tilt angle which allows the air to escape. Another is to rock the body during the coating process so that the air pocket moves from one point to another. Third is by having a PVC pipe attached in a manner which allows the air to escape under pressure of the bath liquid.

Hope these help.

Gurvin Singh




Mohali, Punjab, India





---
---
Copper particles in ED Coating on Hard Disks
Q. Hi I am Mr Param From Johor Bahru Malaysia.
Currently I am attached with a company in Cambodia manufacturing hard disc plating section (ED Coating)
I am facing copper particles on my parts. I need advise how to solve this problem.
Param ramasamy
- JOHOR BAHRU
June 16, 2020
? Hi Mr. Param. Another reader may be totally familiar with your process sequence and understand your question and help. But for myself I cannot help because I do not know the source of these copper particles, what step they are usually removed in, and what step they are interfering in, and their relationship to air pockets if any.
Please brief us on what you are talking about. Thanks!
Luck & Regards,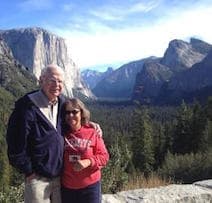 Ted Mooney
, P.E. RET
Striving to live Aloha
finishing.com - Pine Beach, New Jersey
---