60,000 Q&A topics -- Education, Aloha, & Fun
topic 53021
Air pockets in E-coat paint bath
A discussion started in 2006 and continuing through 2020
Adding your Q. / A. or Comment will restore it to the Current Topics page
2006
Q. HOW TO AVOID AIR POCKET IN THE CED PAINTED COMPONENTS LIKE A WHEEL TYPE COMPONENTS. WE ARE HAVING DUMP TIME CED BATH.
KUMAR K.V
- CHENNAI, TAMILNADU, INDIA
---
July 1, 2010
A. Air Pocket cannot be removed completely. It can be reduced only by orientation/Positioning of Wheel on the hanger such that minimum air gets entrapped with the wheel surface. Or if you can make changes in design of making a hole at the top from where air can removed, your problem will be eliminated.
This type of problem is also faced in Car body tops.
Amit Singh
- Delhi, India
---
December 30, 2010
A. Dip copper plate inside the anolyte tank. It can help.
You also need to check the circulation and eductor direction in CED bath. More turbulence can also minimize this problem.
amit singh
- Delhi, India
---
September 14, 2012
Q. By adding Copper plate to Anolyte tank to avoid air pockets, what will be the chemical reaction and result?
Vijay Sabale
wheels - Pune, Maharashtra, India
---
---
To minimize search efforts and to offer multiple viewpoints, we combined previously separate threads onto this page. Please forgive any resultant repetition, failures of chronological order, or what may look like readers disrespecting previous responses -- those other responses may not have been on the page at the time :-)
---
---
September 3, 2009
Q. In our CED bath, we experience air pockets (small portion of the roof area having no coat).
As the car body is dipped by PLC controlled hoist in a mono rail construction, what may be the cause for this and how to minimize or arrest it?

Thanks in advance.
Kjaya anandan
Employee - Kualalumpur, Malaysia
---
September 4, 2009

A. You have not provided at what angle the car body enters the CED. I can only presume that using a hoist it must be vertical or does the PLC control the angle of entry? Unless you can rotate the ody of the car to allow the en-trapped air to escape then you will have to post paint the bare area after the baking of the electro coat.

Terry Hickling




Birmingham, United Kingdom





---

September 6, 2009

A. Yes, this is very common.

One way is to have a tilt angle which allows the air to escape. Another is to rock the body during the coating process so that the air pocket moves from one point to another. Third is by having a PVC pipe attached in a manner which allows the air to escape under pressure of the bath liquid.

Hope these help.

Gurvin Singh

Coatec India

Mohali, Punjab, India




---
---
Copper particles in ED Coating on Hard Disks
June 16, 2020
Q. Hi I am Mr Param From Johor Bahru Malaysia.
Currently I am attached with a company in Cambodia manufacturing hard disc plating section.(ED Coating)
I am facing copper particles on my parts. I need advise how to solve this problem.
Param ramasamy
- JOHOR BAHRU
---
July 2020
? Hi Mr. Param. Another reader may be totally familiar with your process sequence and be able to understand your question and to help. But for myself I cannot help because I do not know the source of these copper particles, what step they are usually removed in, and what step they are interfering in, and their relationship to air pockets if any.
Please try to brief us on what you are talking about.
Luck & Regards,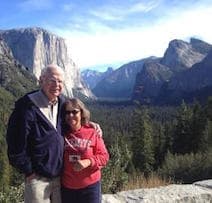 Ted Mooney, P.E. RET
finishing.com - Pine Beach, New Jersey
Aloha -- an idea worth spreading
adv.