60,000 Q&A topics -- Education, Aloha, & Fun
topic 5392
Corrosion: Sulfuric Acid Tank
2000
In our small anodising unit of aluminium, we observe corrosion on the fiber glass back of the sulfuric acid 11% tank. We know that the extraction of the fumes is bad. Do you think the fumes are the main reason of our problem. Thank you for your advices and answers. Cedric ODY.
Cedric ODY
Cuspal ltd - Dublin, Ireland
---
2000
I would expect anodizing solutions and their fumes to have virtually no effect at all on a vinylester fiberglass tank.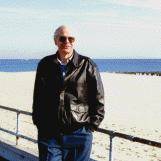 Ted Mooney, P.E.
finishing.com - Pine Beach, New Jersey
Striving to live Aloha
---
2001
This is a belated reply ... which I couldn't resist replying to whilst meandering, for another reason, through old files.
Fibreglass, according to the charts of Hetron, Atlac or Dow (vinylesters) is OK for sulphuric, maybe to 60% or more at room temperature.
Who am I to disagree? BUT, in ducting transporting relatively weak sulphuric acid fumes and using fibreglass, thou willst most definitely ENCOUNTER failure after some years.
Which is why Ford, G.M.,(Oshawa and U.S. Delco divisions) Prestolite and other battery manufacturing Companies switched to PVC.
This phenomenon is due to the tendency of weak Sulphuric fumes to 'evaporate' the water content and build up potency! FRP, for example, ANY fibreglass using ANY resin is nbg for commercial 93% sulphuric but PVC shines!
This problem occurs initially at 90 degree bends ... on the inside of the bends, too! This is where reverse eddy air currents occur! I saw fans and ducting eventually fail at Globelite batteries after 4 or so years. And Stelco, the Steel Company of Canada had a similar problem with 'osmosis' and failure of structural steel components on a very large hood. Which would NOT have happened had a good thermoplastic, with a proven superior impermeability, suitably externally reinforced with FRP, been used.
... little late with a reply, Sorry, but in those days I wasn't aware of this super site.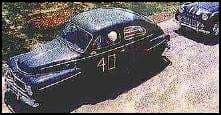 Freeman Newton [dec.]
White Rock, British Columbia, Canada

(It is our sad duty to advise that Freeman passed away
April 21, 2012. R.I.P. old friend).