topic 5365
SEPARATING ORGANICS AND INORGANICS IN PLATING SOLUTION
2000
I would like to know how to separate organics and inorganics in plating solution mostly inorganic substances are acids (sulfuric acids..) If you have any kind of information on this, please... let me know! Thank you.
JIN YOUNG KIM
- SEOUL , SOUTH KOREA
---
2000
Sir, The only method of separation is only through activated Carbon treatment of the plating solution and then filtering off the solution. ramajayam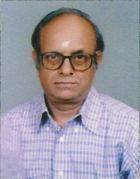 Subramanian Ramajayam
consultant
Bangalore, Karnataka, India
---
2000
When you say 'separate', what do you mean? Are your goals to remove metal or organics, or both? There are viable technical alternatives to carbon that do not result in a solid waste stream, are cost effective, and produce excellent results. It all depends on the bath you are attempting to treat, what you want back and in what form, and your budget.
We work with a lot of photocatalytic systems for organics removal from plating baths, as well as non-additive systems to remove metals from both organic streams as well as plating baths. Need more information to get a better handle on what you want to accomplish.
Tom Baker
wastewater treatment specialist
Warminster, Pennsylvania


This public forum has 60,000 threads. If you have a question in mind which seems off topic to this thread, you might prefer to Search the Site