topic 5351
Plated Brass Restoration
2000
I am refinishing an old trunk and it appeared to have brass hinges/endcaps. I'm afraid I was a little overambitious at getting the grime off (with a fine steel wool) and my shiny brass has turned to black. I'm assuming this means it was plated. Is there anything I can do to replate, or restore the nice color? Thanks
Susan Hansen
- Rochester Minnesota USA
---
2000
Susan:
Check the hinges with a magnet to make sure if they are steel (magnet will stick)or brass (magnet will not stick). If the magnet sticks, replate or paint is the only option. If the magnet does not stick you may have just made the protective coating on the brass ugly by rubbing it with steel wool. Some brass that is highly polished is then protected with a lacquer finish to help it retain its' luster. Once you get the coating off of the piece the brass can be polished easily, but a new clear finish should be applied after polishing to prevent future tarnish. Good luck!
Bill Miller
- Shinnston, West Virginia
---
2000
Thanks so much for your input. The magnet does stick - so I guess painting is my next option. Can replating be done with the hinges, ends still on the truck or do they have to be taken off? Where would I go to find someone who did replating?
Susan Hansen
- Rochester Minnesota
---
2000
Sounds rather tricky to replate the brass straps and other hardware with these still mounted on the trunk, and it is probably not possible to remove them with doing damage. Have you considered one of the brushing techniques for plating? It would seem you could mask the surrounding area, and accomplish an acceptable replate, then buff and lacquer. I have only tried this technique briefly, as an aid to defining surfaces for metallurgical examinations on a project, but was impressed with the simplicity. I think the equipment is advertised in such magazines as Popular Science, and addresses might also be available via a web search for "brush plating".
W. Carl Erickson
- Rome, New York
Ed. note: Also check such suppliers of brush plating equipment as Gold Touch [a finishing.com supporting advertiser] and Sifco.
---
2000
Many trunk hinge makers will plate with bright nickel and then apply a brass flash. The flash is just that; a kiss of brass. Your steel wool has most likely abraded the brass right off the part, exposing the nickel layer or even the steel right under the nickel.
The cure? Easy! Remove all hardware from your trunk, and get them to a brass plater. That means when plated and you wish to reinstall the hinges, use new brads or fasteners. The newly plated brass should have an organic or lacquer topcoat applied for best protection.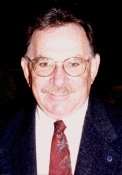 Ed Budman
- Pennsylvania
---
(2004)
If the hinges can not be removed I think gilding is a good idea. good luck.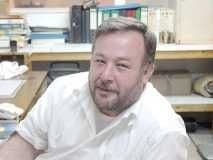 Cair Shishani
aircraft maintenance
- Al Ain, UAE


This public forum has 60,000 threads. If you have a question in mind which seems off topic to this thread, you might prefer to Search the Site