topic 5343
Copper Buffing Compound
2000
Q. Hi.
I'm casting sculptures in cold-cast copper. (Soon plan on going into cold-cast brass, bronze, zinc, and steel.) At this time I am putting a bright finish on them by using a wheel and jeweler's rouge [linked by editor to product info at Amazon], for the initial buffing and for the final polish (using a variety of grits.) It works well but there is a pretty good amount of clean-up of the rouge out of nooks and crannies in the sculpture. This is somewhat time-consuming. I am in the market for something that involves less clean-up -- perhaps a liquid buffing compound? I am open to any and all suggestions. Thank you very much.
Sherry Chadwell
- Wilderville, Oregon, USA
---
2000
A. I have some buffing experience because we have had many customers over the years who needed to buff our strip, so we set up a crude, but effective buffing wheel to evaluate the strip surface before it was shipped. This company also originated Revere Ware, and the "pots and kettles" were buffed after forming. We actually refined a buffing stick to apply compound to the wheels, and produced them for a while for use in-house.
Buffing compounds we are familiar with, are actually fine abrasives in a wax. These should be fairly easily removed by a detergent cleaner. Getting into the "nooks and crannies" of your sculpture might take a bit of brushing, however with soft bristles such as poly or cotton. I would start with a liquid detergent such used in an automatic dishwasher, (avoiding those with chlorine, however, which can stain copper), but mixed somewhat stronger.
W. Carl Erickson
- Rome, New York
---
2000
A. Hi Sherry ,
The ultimate answer you are looking for resides not in as much in your choice of polishing compounds , liquids or otherwise , but in the type of cleaning you employ afterwards , you will need to look at cleaning with Ultrasonics as this is the only way to be sure of cleaning out those "Hard to get at places"
regards
John Tenison - Woods
- Victoria Australia
---
2000
A. Sherry
A. What I wanted to suggest to you has somewhat been covered. I would suggest using a wire or filament wheel system first in areas with a lot of contours then go to the buffing procedure you are doing. If you don't want to do a 2 step process, then you might want to consider a high pressure water or hot steam system to clean up after.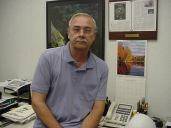 AF Kenton
Hatboro, Pennsylvania
---
2000

Thank you all so much for your input. Will take your suggestions to heart......which leads me to another question. Will post it separately.
Sherry Chadwell
- Wilderville, Oregon USA
---
(2001)
Q. I am looking for information on casting sculptures in copper using the lost wax method. Sherry Caldwell, what is cold cast copper?
Frances Samuels
- Montreal, Que, Canada


This public forum has 60,000 threads. If you have a question in mind which seems off topic to this thread, you might prefer to Search the Site