topic 5334
What Plating is Compatible with Refrigerant?
2000
We are a manufacturer of refrigeration valves. I have need to plate a metal component (guide rod) within the valve. the plating must operate in a wide range of refrigerants. Where can I find information to verify the type plating to specify? I have tried the locals to no avail. Thank you for whatever help you can give.
Lloyd McCormick
- Asheville, North Carolina
---
2000
Hello Lloyd, It is difficult to know what refrigerants your parts come into contact with, if you don't mention them. Some very old refrigeration systems still use Ammonia as a refrigerant, while others use Freon type materials.
Your firm should investigate the more stable metal coatings for use with your valves. High Phosphorus Electroless Nickel should rank high on any list, owing to the less reactive character of the deposit. Surprisingly, Tin/Zinc (70-80% Tin; Balance Zinc) with a subsequent Chromate coating should make a good showing for itself.
How would you suggest testing your parts? Would a ASTM B117 [link by ed. to spec at TechStreet] Salt Fog test show you what you want to see?
Do you think that a Kesternich, Wet Sulfur Dioxide, ASTM G87 [link by ed. to spec at TechStreet] test would show more? These are things that material selection people should consider.
Thank you,
Ed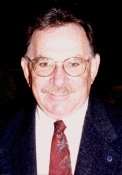 Ed Budman
- Pennsylvania


This public forum has 60,000 threads. If you have a question in mind which seems off topic to this thread, you might prefer to Search the Site