topic 5332
Tumbling or Polishing Zinc-Coated Steel Coins
2000
I have been looking for the method to improve on the dull look of zinc-coated steel pennies to a bright, shiny look. I have a coin that has undergone a process achieving this result. However, I have encountered some difficulty finding someone that can do this. I have been told the best way is to tumble them in corn cob. Is this true or is there any other way?
Also, any suggestions on who would furnish such a service and what language to use when seeking it? Even obtain the proper equipment ourselves? Many of our customers desire this look even more so than an uncirculated version of this same coin. The coins exact composition is a weight of 2.70 grams, steel coated with zinc and a 10 mm diameter.
David Bonen
- Stow, Ohio
---
2000
David:
I would think that cobmeal finishing is not acceptable if there is a coining operation that follows. The particulate particles left on the coins from the cobmeal could play havoc with the coining dies. If no post coining, dry polishing with cobmeal can work, but the process can be lengthy. Using hard wood or walnut shell chips with the correct polishing compound would speed the process up significantly.
I know that the Royal Mint in the UK uses tumbling barrels and centrifugal disc machines to compress blank coin surfaces prior to the final coining. It is really a test and see as to what method is applicable to your coin. The substrate alloy and type of surface coating dictates which method is best. Tumbling barrels are better for softer alloys and/or coatings. The advantage of centrifugal disc finishing, when applicable, is speed and automation.
Good Luck. Bill
Bill Boatright
- Raleigh, North Carolina
---
2000
I have an issue with small 9 mm by 5 mm metal parts that need to go through zinc (0.0005) coating then Yellow dichromate coating. We have tried dip as well as barrel plating but lot of parts that stick together don't get yellow color in chromate barreling. Any suggestions? Due to the flat nature of the part they stick when they get wet causing a hydraulic block.
Giri Sharma
- Waukegan, Illinois
---
2000
David
Zinc coated pennies or any coinage can be worked and polished using an impregnated or treated corn cob mix only. Use a small vibratory bowl system (which we make) and you can run a batch of up to 10 lbs. in a small 1/4 cu.ft. machine for 24 hours. Now, Even this time may be excessive for some used coins. The new copper coated coins will start to lose their coatings somewhere after this time cycle on the raised relief. Therefore, you need to check the progress. Check at 4 hour intervals. Also, after parts are polished, coat them against oxidation and eliminate as much handling as possible. Last resort, we can do job. Tony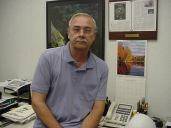 AF Kenton
Hatboro, Pennsylvania
---
2000
Mr.Bonen,
One possible solution is vibratory polishing with stainless steel balls (a wet process ),followed by drying with corn cob in a vibrator or rotating tunnel or in a hot air centrifugal dryer. The vibrator must provide a frequency of 3,000 strokes per minute and have an automatic discharge system.In such a machine, the brightening time, for any metal, is 5-10 minutes. There are,in Europe, hundreds of machines of this type in function.
Emmanuel Popesco
- France
---
2000
Dear Mr. Bonnen:
Your requirement for providing reflective cosmetic surfaces on items such as coins is a fairly common dry process finishing application. A number of suppliers, including ourselves, maintain process laboratories to sample process potential customer parts with their materials and equipment. The short answer to your question is to have you send parts for sample processing. This will give you a basket of equipment and process options from which to choose.
David A. Davidson
- Bartlett, New Hampshire
---
2000
Mr. Bonen: In the more than 60 years since the wartime steel pennies were minted with a zinc coating on them, most of the coins have taken on a dull appearance. This is not too strange when we remember that zinc is a very active metal and used for covering steel even to this very day.
Since you are a coin expert, I only repeat what I have always heard, and that is when you do anything to an old coin the value plummets. I have personally had a coin dealer on the east coast who got me a few dollars worth of old dull 1943 pennies. I went to a Professional Barrel Zinc Plater who was able to strip the old zinc and replate them with a brilliant bright Chloride Zinc, plus a blue bright trivalent chromate.
Value was of no concern, as he only wanted to give them away to his grandchildren. My suggestion: Contact a pro and be ready to pay a minimum billing. But the pennies will look like they are chrome plated. Regards, Ed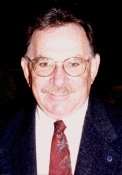 Ed Budman
- Pennsylvania
With deep sadness
we announce that
our friend Ed passed
away Nov. 24, 2018
---
2000
David
This is my second reply to your problem. I saw some responses that I think may be misleading. Unless I am wrong, your coins are old and somewhat in a used condition. I think some people failed to pick up on this with their replies. You DO NOT want to steel ball burnish these coins unless you want to replate them. Dry treated organic materials are the proper way to go. Even this process must be monitored because in 24 to 48 hours even the new copper plated pennies will start to lose their coatings. Also try not to handle and protect after processing.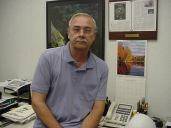 AF Kenton
Hatboro, Pennsylvania


If you have a question in mind which seems off topic, please Search the Site