60,000 Q&A topics -- Education, Aloha, & Fun
topic 5302
Micro-Pitting on Cosmetic Duplex Nickel Chrome Plating
A discussion started in 2000 but continuing through 2020
2000
Q. I am working on a project that our company has been unable to solve for 3 years. It involves highly cosmetic duplex nickel chrome on steel. We identify the problem as micro-pitting but it is sometimes called micro-roughness or star dusting. My objective is to eliminate the micro-pitting.
We have taken a series of micro-photographs of samples and what appears in the photos is that we are getting some type of pitting action at the surface of the bright nickel layer.
We had originally thought it was a polishing issue that transferred through the nickel layers, but the photos show that not to be the case.
What would cause a brite nickel to form pits at its surface? These pits do not extend through the layer of brite nickel.
Charlie Peck
- USA
---
2000
A. Dear Mr Charlie,
This could be on account of imbalance between the wetter and the brightener in your bright nickel bath. If the wetter or additive as it is called in India is depleted, then air bubbles will stick to the metal surface on account of the brightening agent not dissolving in the plating solution fully and making the parts slightly sticky which causes the air bubbles to stick. Try using 1 : 2 or 1 : 3 of brightener to wetter ratio.
An afterthought. Just look into your filtration once again by passing the solution thru Whatman filter in your lab and check if the filter is doing its job. Collect some solution from the discharge end from your filter for this purpose.
[an error occurred while processing this directive]
---
October 3, 2017
A. Charlie Peck,
you have micro-pit problem, I would like check surface tension in your nickel bath. Then prior to bright nickel rinse tank or sulfuric acid tank, wipe the tank wall with wetter and rinse & vacuum. Run the hull cell to duplicate the problem. If after you run the hull cell you cannot find micro pits that means the problem in your tank or parts. When did you change the anode basket bags, sometimes bag material is bad. Make sure bags are wash, and leached with 5% sulfuric acid & small amount of wetter, and washed again.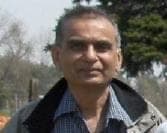 Popat Patel
finishing shop - Roseville, Michigan
---
---
To minimize search efforts and to offer multiple viewpoints, we combined previously separate threads onto this page. Please forgive any resultant repetition, failures of chronological order, or what may look like readers disrespecting previous responses -- those other responses may not have been on the page at the time :-)
---
---
Can chrome contamination cause pitting in nickel plating bath?
2003
Q. Hi Everybody,
I have a constant problem with a bright nickel and pitting. My question is does chrome contamination cause pitting. I ask this because I have done every other treatment under the sun, and still have pitting. I have found levels of chrome in the solution ranging from 7 ppm to 50 ppm.
Michelle Nelson
- Johannesburg, South Africa
---
2003
A. If you have a pitting problem it is more likely to come from another reason rather than chromium but you should find and eliminate your cause of this much chrome contamination. Give more detail as to where on the part pitting occurs, type of bright nickel, pretreatment, treatments you have done on your bright nickel and the improvements or otherwise that you have observed. Common causes of pitting, i.e., holes/depressions in the plate rather than fine speckles; stardust are usually organic in nature: organic contamination, high brighteners, cleaning problems, poor agitation, etc.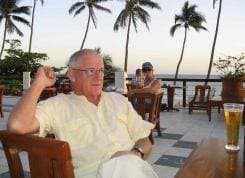 Geoffrey Whitelaw
- Port Melbourne, Australia
---
2003
Q. Thanks for the reply Geoff. I should have been a bit more specific. I have already ruled out all the things you mentioned. The pitting I am getting is really extremely fine, almost like stardusting. I get rid of it with a treatment for chrome. My question is, due to the drop in efficiency of the bath due to chrome contamination, does the excessive hydrogen released at the cathode cause this fine pitting. I have never experienced this before due to chrome contamination and was wondering if anyone else has.
Michelle Nelson
[returning]
- Johannesburg
---
2003
A. What base metal are you depositing your nickel over? And is there any other metal layered between the base metal and the nickel? What is the shape of your articles, and are they tubular? The source of your chrome contamination could be chrome trapped under a jig coating if you are using jigs. But as an old time plater who has battled with the quality of Iscor so called "Bright Cold Rolled" steel, this is your base metal; the pitting you describe is possibly the "orange peel" often found in the Iscor product.
Hope I helped a "Gautie"
Raymond Sebba
- Cape Town, South Africa
---
2003
A. t is difficult to trouble shoot from this distance without seeing the parts or setup. What treatment are you using to treat for chrome? How long is it okay after treatment? Is the stardusting all over? Can you reproduce in a lab plating test, Hull cell or bent cathode. Stardusting is usually particulate rather than gaseous and extra non-pitter should make a difference if it was due to hydrogen.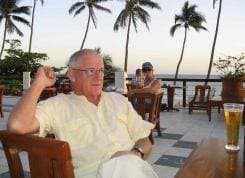 Geoffrey Whitelaw
- Port Melbourne, Australia
---
---
To minimize search efforts and to offer multiple viewpoints, we combined previously separate threads onto this page. Please forgive any resultant repetition, failures of chronological order, or what may look like readers disrespecting previous responses -- those other responses may not have been on the page at the time :-)
---
---
2005
Q. I face a problem on Nickel Chrome plating. My parts required a mirror surface finishing. The material for my raw part is brass CA360 (CuZn36Pb3).

Problems faced:
1) Pitted hole on the surface after chrome.
2) White stain/dull finishing after chrome.

NB. I am seeing very inconsistent on the above problem, sometimes the parts come out and it looks perfect but on the next loading the problem come again.

Basically the rough flow of my process is as below:

Degreasing - DI rinse (x2) - Acid Pickling (HCL) - DI rinse (x2) - Sulphuric Acid - DI rinse (x2)-Nickel Plating (about 15-20 micron)- DI rinse (x2) - Chrome Plating- DI rinse (x2)-Hot DI - Drying.

Would appreciate your advice on what should I do to improve the two problem stated above.

Anthony Ang
precision turning - Penang, Malaysia


---
2005

A. Your problem is called white wash. It is not easy to solve it. The best method is a proprietary electrolytic activator.
For starting, you have to improve the rinses between the nickel and the chrome. I hope that the first rinse is not a static rinse.
The problem can come from too many organic byproducts in the Nickel plating solution. Do you have a constant carbon filter in the nickel?
The transfer time between the nickel and chrome should be as short as possible.
Parts are not allowed to stay in the chrome plating bath with no current!




Sara Michaeli


chemical process supplier
Tel-Aviv, Israel



---

2005

A. Mr. Ang

Check for oil in your acid dip and rinses
Check Nickel bath for pitting before going to Chrome.
Check for oil in your Nickel bath. Remove if found.
Consider adding an acid copper before Nickel if the base metal is micro pitted.
This requires a cyanide copper strike before acid copper.
Check your cleaners for oil and low temperature. Decant and clean out the cleaners if necessary. Ramp up temp to 65 Centigrade.

I notice you do not have any alkaline cleaning

Please change the following in your sequence

Soak clean
Cathodic Clean
Short anodic clean
Rinse
Dilute Sulfuric acid 7 percent dip .30 seconds
Rinse DI water.
Plate Nickel
Rinse
Plate Chrome

rinse
Dry

Your problem is that the cleaning cycle described is insufficient for the job. You need add the cleaners. Hope this helps.

Regards


Asif Nurie [dec.]
- New Delhi, India
With deep regret we sadly advise that Asif passed away on Jan 24, 2016


---
2005
A. Dear Mr. Ang,

What kind of agitation do you have in your Nickel bath? If you agitate the bath with air, do you use an oil-separator?
For a better investigation you should check your parts directly after nickel-plating. Also you should check, that the pits might come because the design of the party does not allow that the hydrogen/air (from agitation) can escape.
Before the chrome process sometimes it is better to have a low-current chrome activation to solve the "white-washing" effects, depending on base material and process.
What kind of Chrome electrolyte do you have (wetting agents, etc.?).
Did the base material get polished before plating?

Kind regards,
Dominik Michalek
- Mexico City, Mexico
---
May 25, 2009
A. Dear Mr.Ang,

What can you do in order to remove all the organics and also the oil, is after the first degreasing you put one bath of static rinsing with normal city water, in order not to pollute your cascade rinsing bath. This one is better then directly go to the cascade rinsing.
The problem by using DI water for the pretreatment process is that it's not too powerful to remove the organics or oils on the parts. It would be better to use the normal city water for all the pretreatment process. The usage of DI water is better for the rinsing just before the plating and also for the post-treatment.

Hope it might help
Reynald Sukin
- Batam Island, Indonesia
---
---
Aluminum gets good nickel-chrome plating; steel parts have stardusting or light pitting
March 4, 2016
Q. we run a chrome line that has steel and aluminum mixed in some tanks. All of our aluminum products come out great, but the steel parts have a "stardusting" or light pitting appearance near the surface.
Rick Brunell
Manager - Bowling Green Kentucky
---
March 2016
A. Hi Rick. We assume you can see this defect after nickel plating and before chrome plating? Can you send a picture of it?
I think most platers restrict their use of the word "stardust" to a haze or very fine roughness in the high current density areas. Pitting would seem to be something different, and my first question would be whether the pits are hemispherical and shiny (gas pits / hydrogen pits) or something else.
This is an unusual problem and my first inclination would be to think that either the steel parts are a different size and are receiving a different current density, or zincate contamination is screwing up the steel pretreatment.
Regards,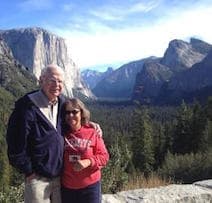 Ted Mooney, P.E. RET
finishing.com - Pine Beach, New Jersey
Aloha -- an idea worth spreading
---
---
September 25, 2017
Q. I am trying to chrome plate bathroom fittings but are observing micro-pitting (star dusting after bright nickel plating). Base metal is Brass. To tackle this problem we started buffing after bright Nickel plating followed by degreasing/cleaning and then chrome plating. Results have been extremely good, I understand this increases the process but helps us to reduce our rejection to a very low level, hence we are happy to do that.
But we as a team are skeptical whether this will result in some unknown problem in the future (chrome peeling) or any other type of issue. Kindly advise.
shanu garg
- Aligarh, U.P , India
---
---
August 5, 2020
Hi,

I would like to seek help for the problem of stardust in bright nickel plating bath as follows:
1. base material brass goes to pre-treatment, causes the problem.
2. base material copper goes to the same pre-treatment, does not face the problem.
3. Item 1, goes to re-polish away the stardust appearance until even nickel based, goes to same pre-treatment and bright nickel plating bath and does not face stardust.

Kindly advice the above mentioned. We suspected it may be due to either metallic or organic contamination, went through activated carbon and low current dummy, and still face stardust for brass and not for copper base material. Brass material we changed to Hull cell brass panel still facing stardust.
Anthony aw
- Singapore
---
August 2020
A. Hi Anthony. Sorry, I don't know the root cause. But even though I don't know why, I suspect it can be solved by copper plating the brass before the nickel plating.
Luck & Regards,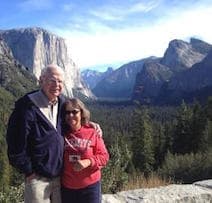 Ted Mooney, P.E. RET
finishing.com - Pine Beach, New Jersey
Aloha -- an idea worth spreading
---
August 13, 2020
My client's star dusting problem still unable to solve since 1 month ago,
We carried out Low current dummy and activated carbon cartridges filtration few times but still unable to solve it.
The solution metallic contamination below:
Cu 0.5ppm
Pb. 4.3ppm
Zn 496 ppm.

Kindly help us and hope to receive your advice, I have a photo: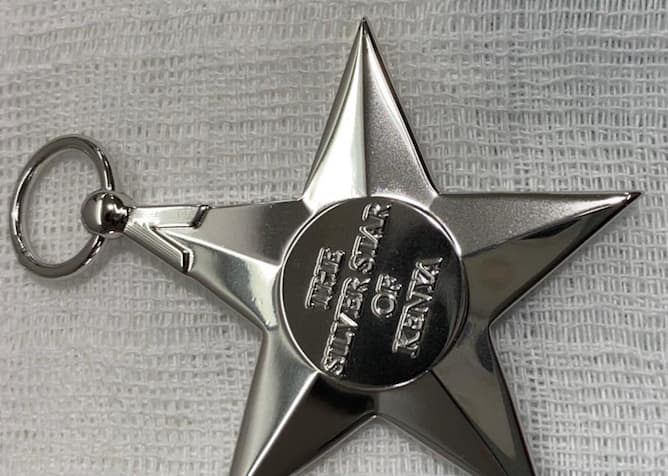 Anthony Aw
[returning]
- Singapore
---
August 31, 2020
A. Anthony,

Pitting or stardusting is typically caused by a few things that can be identified with some simple tests. If you're able to plate in a hull cell that would speed the troubleshooting up exponentially. First thing to check with pitting is the surface tension, if its too low add wetters. If surface tension is not the issue then it could be dissolved iron in the bath causing the stardusting and iron precipitants can allow that to be filtered out of the bath or complexed so as not to solve an issue. Now if you're seeing roughness as opposed to pitting then you could have particulate in the bath. Anode bags should be checked for rips, agitation discharges should be checked to see if they are kicking up any particulate, and the bath should be filtered either way. Typically particulate will settle on "shelfs" or surfaces that are horizontal to the bottom of the tank and allow particulate to settle.
I Brown
- Cleveland OH