60,000 Q&A topics -- Education, Aloha, & Fun
topic 52694
Yellowing patch on sterling silver?
A discussion started in 2009 but continuing through 2020
July 22, 2009
Q. What would cause a specific area on the piece to turn yellow?- not the whole piece but 1/2?
it's not full fledge tarnished and can't be polished out.
Would it have anything to do with the paper it has been placed on?
Any help or experiences would be much appreciated.
Lina Dangelo
consumer - West Warwick, Rhode Island, USA
---
---
Leaving sterling silver unpolished
March 15, 2018
Q. Hello. I have an option to buy a pair of sterling silver rings in an unfinished state to save 100 euros. I.e., finishing will cost 100 euros. My question is, what will happen to the silver if I never finish and polish the rings? They are 925/000, without doubt. Must I finish and polish? I actually do not mind the dull grey appearance.

Many thanks!
Bryan Nowak
- Lowell, Michigan USA
---
---
Solid silver with yellow patches
July 17, 2020
Q. I have a solid silver (has been tested) tea service that has begun to get two types of yellowing that I have never seen before. One almost looks like plating is coming off and the other looks like a lacquer is discolouring. I have never seen this happen on these items before, but until this spring, we lived in a climate with less humidity. I ordered some Hagerty Silver Foam Silver Cleaner, as the local silver auction house recommended it. Any thoughts?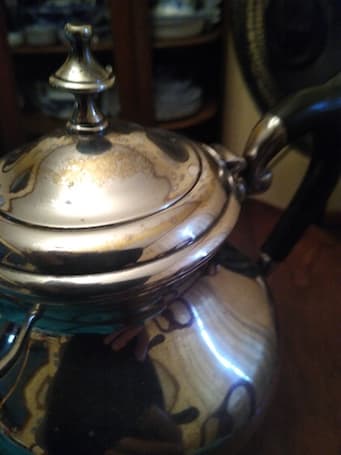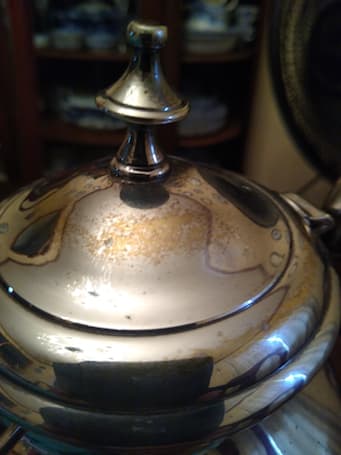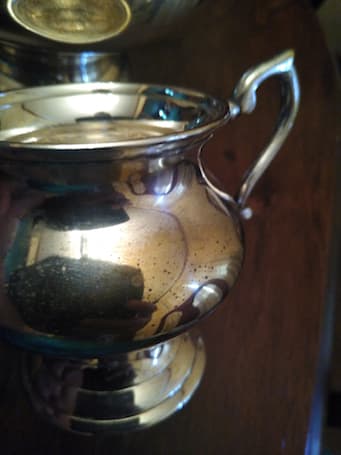 John Molloy
- Indianapolis, Indiana