topic 52510
Corrosion on gold plated parts
June 30, 2009
I recently tested some gold plated parts in our salt spray chamber and they failed miserably after 12 hrs.

The parts are 2024 aluminum that were plated first with a layer of nickel 3-6 microns, then a layer of copper 3-6 microns then nickel again 6-10 microns and finally gold .25-.45 microns.

The strange thing is is that we tested some samples without the gold and they show no corrosion at all after 24 hrs while the gold plated parts corroded badly after 12 hrs.

Why would only the gold plated part corrode?
Tim Hamlett
Plating Shop Employee - North Miami, FL USA
---
July 8, 2009
Hi Tim,
Your problem is the gold coating! Gold, although having excellent resistance to corrosion, also causes corrosion of other metals in electrical contact with it. As you have found, the nickel coating is fine until you put a thin gold coating over it. The problem with thin gold coatings is that they are porous and allow numerous corrosion cells to occur between the gold and nickel.
The answer is to increase the gold thickness so that the gold is no longer porous. Alternatively, consider staying with a flash of gold and use a clear resin (lacquer) coating over the top.
Harry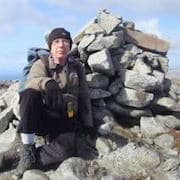 Harry Parkes
- Birmingham, UK
---
July 12, 2009
Harry is right. 0.25-0.45 is too thin for protection and you need a top coat or a post dip

The best process I know is electrolytic chrome solution. Ask your supplier for it
Sara Michaeli
chemical process supplier
Tel-Aviv, Israel
---
July 14, 2009
Thanks Harry. That is exactly what I was thinking. I just needed someone to confirm it.
Tim Hamlett
Decorative Plating - North Miami, Florida, USA


If you have a question in mind which seems off topic, please Search the Site