60,000 Q&A topics -- Education, Aloha, & Fun
topic 52413
Corrosion Protection of stainless steel anodes in hydrogen generator
A discussion started in 2009 but continuing through 2019
June 19, 2009
Q. Hi there

I am an amateur in this field in every sense of the word and am grateful for the wealth of information on this site.

I have a simple water electrolysis cell in a 28% solution of Sodium Hydroxide, which I use to produce Hydrogen gas with 6 volts of DC current. My cathode and anode plates are stainless steel wall switch plates. I want to slow down the corrosion of the (10 ) anode plates, while at the same time increasing the electrical conductivity. I wish to do this properly, but as economically as possible.

I would much welcome your opinions as to how to best achieve this.

I am thinking of 200 microinches of electroless nickel plating.

George
George Alexander
Hobbyist - Jacksons Point, Ontario, Canada
---
June 19, 2009
A. Hi, George. Although electroless nickel is very corrosion resistant, I think it will de-plate when it is an anode. Platinized titanium is the usual anode material for cells of this nature, but it is very expensive. Hopefully other readers will have ideas.
Regards,
Ted Mooney, P.E.
finishing.com - Pine Beach, New Jersey
Striving to live Aloha
---
June 20, 2009
A. Mixed titanium oxides were sometimes used over platinum coated anodes to increase the efficiency, but that was for acid solutions. I do not think that they would survive the strong caustic solutions.
Your caustic concentration seems to be excessively high. Have you experimented with lower concentrations?
James Watts
- Navarre, Florida
---
June 24, 2009

Thank you James, for your suggestion,

I am using a 28% solution mixture of KOH, as it has proven to be at its maximum electrically conductive efficiency
at that strength... What I am trying to do in addition, is to find an economical plating to limit the corrosion of my stainless steel anode plates.
George Alexander
[returning]
- Canada
---
June 26, 2009
A. Hi George,
I must confess that if asked for a suitable anode material for use in a KOH cell I would have said ordinary mild steel. I have used it both as an anode and cathode without observable corrosion. I don't know why mild steel should succeed where stainless has failed but I would try it, probably with a larger surface area. Another thought is carbon, but I only have experience using this material in acid solutions.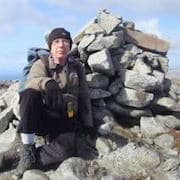 Harry Parkes
- Birmingham, UK
---
---
March 24, 2019
Q. Hi, I am Dries from South Africa, I am new to this hydrogen generator stuff. I would like to know why can't lead be used as a cathode and anode?
Dries Burger
Private - Vryburg South Africa