topic 52410
What is the average particle size of dissolved aluminium in anodizing solution?
June 19, 2009
Q. Does anybody know what is the average particle size or size range of dissolved aluminium particles in a hard anodizing solution?
Ravi Rao
Anodizer - Belgaum, Karnataka, India
---
June 19, 2009
A. Hi, Ravi. Dissolved materials are by definition ions rather than particles. Are you asking what filter porosity is required? You cannot filter out dissolved materials with any conventional filter. Help us help you by telling us what you are trying to accomplish rather than posting in an abstract fashion. It may be theoretically possible to remove or at least concentrate the ions with a membrane ultrafiltration system.
Regards,
Ted Mooney, P.E.
finishing.com
Pine Beach, New Jersey
---
June 20, 2009
Q. Dear Ted,
You guessed right! I thought, if I asked how to remove dissolved aluminium from anodizing solution you guys will direct me to all the old archived questions on our forum, which I have already perused!
Anyway,I did a little experiment yesterday.
My Anodizing solution has tested as below,
Sulfuric Acid-190 g/l
Oxalic Acid-10 g/l
Al-22 g/l
I had run my filter pump on the solution for a long time and it did not have much effect, so I took a small bucket,punched some holes in the bottom,cut out sponge discs(kind used in furniture making)-14 of them and put them into the bucket.I inserted double layer newspaper between each of the top 8 sponge discs.I pumped the solution back into the tank through this filter for some time-it was very very slow.But,when I compared the visual appearances-in a beaker- before and after-the 'before' was almost 'smoky' in color and the 'after' was crystal clear! I then removed the intermittent newspaper layers to test the output again,the speed was faster but the color never changed.So the newspaper made a difference,which got me thinking about filter papers.
However, please note that the solution was crystal clear but I have not tested it for al-content-maybe you guys will tell me that it was all a waste of time!-which it might very well have been!
Do enlighten me with your invaluable views.
Thanks a Lot!
Ravi Rao
- Belgaum, Karnataka, India
---
June 22, 2009
A. Hi, Ravi. I confess to being confused about your saying you know it's not dissolved aluminum but you deliberately called it that so we wouldn't point you to the right answers because you already perused them. Huh?
You are apparently trying to filter out tiny aluminum/aluminum hydroxide fines, and have obtained some success? I don't know quite what you are asking us to comment on :-)
Please clarify.
Regards,
Ted Mooney, P.E.
finishing.com
Pine Beach, New Jersey
---
June 23, 2009
Q. Dear Ted,Sorry if I seem to have confused you!
What I meant was that, if I asked the question "how can I remove dissolved aluminium from anodizing solution?", you would have no option but to guide me to the similar questions already asked by others.
Anyway,my few enquiries in India for Resin filtration systems did not seem to yield any results. Also,I got a feeling that the costs were going to be high too.
So I was trying to experiment if there was any cheap way of doing it.
What I want to know from you is whether it is possible that one can reduce dissolved aluminium from the high 22 g/l down to around 10 g/l without having to dump part of the solution, by the kind of simple filtration (or any other advanced filter paper techniques) that I have carried out?
By taking your expert opinion,I am going to decide whether to improvise on my earlier trials and then send the results to a lab for further testing and analysis.
Thank You very much for your support.
Ravi Rao
- Belgaum, Karnataka, India
---
June 23, 2009
A. Ravi,

Look into a company called Anopur (I believe) - we got a system from them a few years ago to "filter" dissolved aluminum and it works great. It uses a special media to absorb the sulfuric acid and then flushes the aluminum sulfate.

Good luck!
Jim Gorsich
Accurate Anodizing Inc.
Compton, California, USA
---
June 24, 2009
A. For my two cents worth, aluminum can exist in the tank as an ion or as a complex molecule, particularly with fluorides and I will guess with hydroxides of which there should not be any in an anodizing tank because of the low pH.
The newspaper worked as a poor man's cellulose filter paper, probably slightly below the 1 micron size.
Personally, I would not expect that it would remove many aluminum ions except by what might be agglomerated with some other trash that was removed.
There are membrane filters in nearly every micron size under the sun but they are more expensive to buy, maintain and use, to the point that large anodizers rarely try to use them as not being cost effective. The big boys can not stand the down time either.
We used half micron filters in the chem lab, but you had to use vacuum filtration or it took forever to filter a liter of solution. The Teflon filters of a quoted similar micron size took 2 to 3 times longer than that.
James Watts
- Navarre, Florida
---
June 26, 2009
A. Hi Ravi,
I think that you will need to look at ion exchange rather than filtration. I guess that this is the principle of the system mentioned by Jim Gorsich. Eco-tec specialise in this kind of equipment but it tends to be too expensive for low value processes such as anodising baths. I note that you have oxalic acid present but I doubt if the increased value would make it worthwhile.
You can always ask.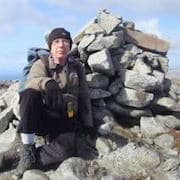 Harry Parkes
- Birmingham, UK
---
---
March 29, 2013
Q. I need to know if anyone has tried to run a sulfuric solution with oxalic acid in it thru the Anopur system because we have an Anopur; we use it for solutions with Anodal EE in it but would like to try it on the hardcoat tank.
EDDIE RODRIGUEZ
LAB TECH - Connecticut, USA


If you have a question in mind which seems off topic, please Search the Site