topic 5294
Method of Taking pH Readings
(2000)
Just a quick question on ph readings. Obviously the ph reading of a solution varies according to temperature, my question is, does one want to take the ph of a bath at its working temperature, or should I let it cool down prior to taking my reading?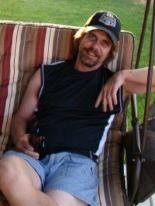 Marc Green
anodizer - Idaho
---
(2000)
The problem is, if you let it cool it down you lose any semblance of real-time control, and you may introduce other problems like some of the salts precipitating out. Many pH meters have built-in probes that tell the electronics the temperature at the point of measurement so that the compensation is already built in when you take your reading.
Ted Mooney, P.E.
finishing.com
Pine Beach, New Jersey
---
First of two simultaneous responses-- (2000)
Ted is right, you lose the accuracy on some solutions. Nickel for instance..let it cool to room temp and the boric acid begins to crystalize. For EN, which has to be checked constantly, an ATC pH probe works fine(as long as it's designed for high temps.) Most processes are robust enough to withstand an error of one or two tenths of a point.
Jim Conner
Anoplex - Dallas, Texas USA
---
Second of two simultaneous responses-- (2000)
Personal opinion:
High temp is very hard on the accuracy and the lifetime of a pH probe.
The reading is most accurate if standardized at a temp close to that of the tank being tested. Temperature compensation helps, but tests that I have run indicate that it is not always accurate.
Cooling of solutions may cause some problems, such as boric acid precipitating out of a sulfamate nickel solution. Ph can be taken at a temp slightly higher than room temp and let the compensation work for you. The pH is not going to change if the boric does precipitate partially out. (other than temperature effect)
Most tanks do not require an "right now" real time reading. If you need a right now, you get it close enough for government work and make the fineness changes by letting it cool. Two schools of thought on higher temp readings. 1. Use the cheapest thing available because it will have to be replaced frequently. 2. Use higher quality meter and probe to get better quality readings and longer life out of the probe. A major company like Orion's tech service can offer recommendations on the best probe to use in a tradeoff situation. All meters and certainly all similar probes are not created equal.
James Watts
- Navarre, Florida
---
(2000)
There are many solutions where the pH actually changes with temperature, such as the ammoniacal etchant used in circuit board manufacturing. The pH instrument's temperature compensation only corrects the error in the electrode output due to temperature, not real pH changes due to increased hydrogen ion dissociation at elevated temperatures. If you measure the pH at the operating temperature, and again after the sample has cooled (using automatic temp comp), you can determine if there is a significant temperature effect.
Even a pH electrode that is rated to 130 °C will have a short life at elevated temperatures. In a chemical that might kill the electrode in a year at room temperature, at 50 °C it may last 6 months, and at 100 °C only a month. Assuming that you have no real pH temperature changes, cooling the sample to at least 50 °C will increase electrode life in on-line measurements
Charles Johnson
- Holliston, Massachusetts


This public forum has 60,000 threads. If you have a question in mind which seems off topic to this thread, you might prefer to Search the Site